BMW ROADSIDE ASSISTANCE.
With new BMW models, a free membership up to 6 years BMW Roadside Assistance is included with your purchase. After themembership has expired, you can renew your membership statusby contacting our BMW Roadside Assistance Center. However, the service is available to anyone driving a BMW, both members and non-members.
HOTLINE NUMBERS :
1-800-999-000 (TOLL FREE NUMBER)
1-401-999-000 (MOBILE NUMBER)
These hotline numbers will always connect you quickly to the BMW Roadside Assistance Center. Please have your vehicle information such as model, license plate, chassis number available when you call. Our call center specialists are ready to help you with advice when you contact us. If you need help on the spot, the Emergency Roadside Assistance is dispatched immediately with the necessary equipment for professional breakdown assistance. Trained BMW Roadside Assistance technicians will do all they can to get your vehicle back on the road.
Read more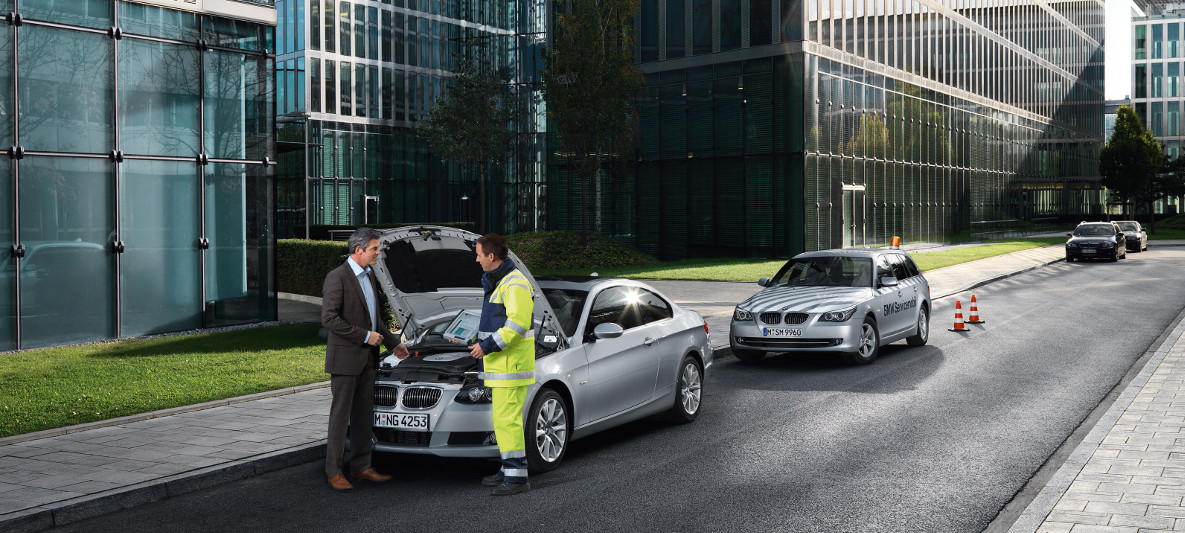 BMW Roadside Assistance.

Non-members Can Request Emergency Assistance With The Following Service Charges :

BMW Roadside Assistance Exclusions.

BMW Roadside Assistance Guidelines.