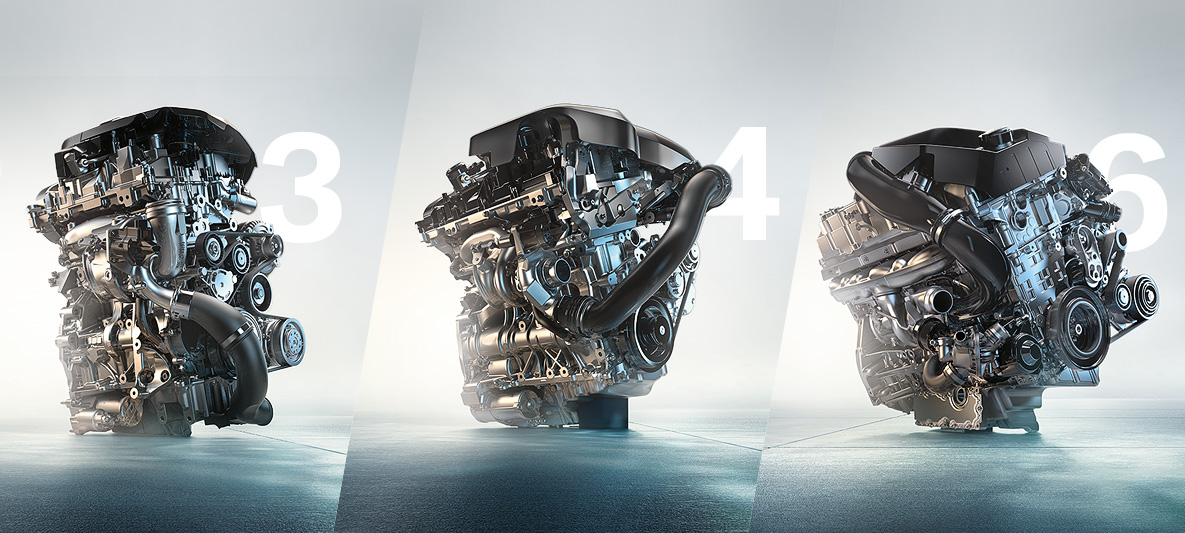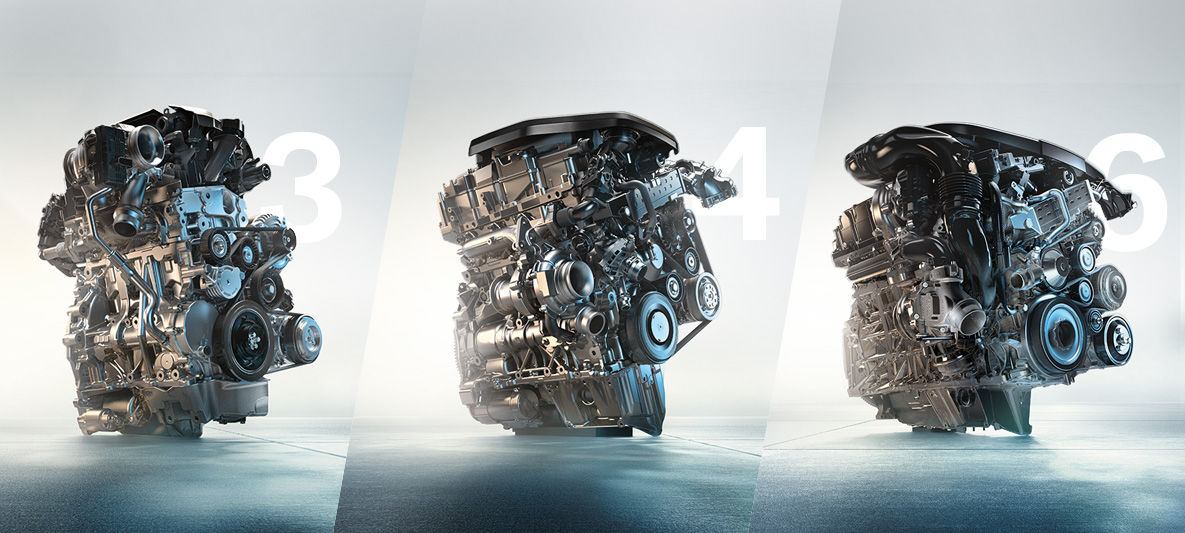 THE BMW EFFICIENT DYNAMICS ENGINE FAMILY.
Whether petrol or diesel, with three, four or six cylinders – the engines of the BMW EfficientDynamics engine family permit a significantly more agile power delivery with a spontaneous response even in the low rev range and, at the same time, have excellent fuel economy and low emissions. The increased efficiency and optimum dynamics guarantee much more intensive driving pleasure.
BMW TwinPower Turbo petrol engines

The innovative 3-cylinder petrol engine with its exceptional smoothness, the 4-cylinder petrol engine and the BMW TwinPower Turbo inline 6-cylinder petrol engine, multiple winner of the "Engine of the Year Award" – they all set new standards. In the latest generation, they prove to be more economical, lower on emissions and more powerful than their predecessors. In order to increase efficiency and dynamics, this innovative package – a milestone in the BMW EfficientDynamics strategy – combines the latest injection technology and Valvetronic fully variable valve control including double-VANOS with innovative turbocharger technology. The result is an especially efficient drive system that impressively illustrates the engine expertise of BMW.

BMW TwinPower Turbo diesel engines

Reflected in the BMW Twin Power Turbo diesel engines is the systematic implementation of the BMW EfficientDynamics principle: combining top values in economy, power yield and running characteristics with low fuel consumption. There is no doubt about their efficiency and dynamics. Yet at the same time, the BMW TwinPower Turbo 3-cylinder diesel engines as ideal entry-level engines, the innovative BMW TwinPower Turbo 4-cylinder diesel engines and the especially powerful BMW TwinPower Turbo inline 6-cylinder diesel engines perform their work with remarkably low emissions and little friction. Maximum driving fun is therefore guaranteed. The diesel power units with the aluminium lightweight construction of the BMW EfficientDynamics engine family have turbocharging with variable turbine geometry. Fuel injection is the responsibility of the latest-generation CommonRail direct injection.
TWO DISCIPLINES. ONE CHAMPION.
Even better performance, even lower consumption: the M TwinPower Turbo inline 6-cylinder petrol engine.
BMW Coupé:
Fuel consumption (combined) in l/100 km: 8.8 [8.3]
CO2 emissions (combined) in g/km: 204 [194]
Read more