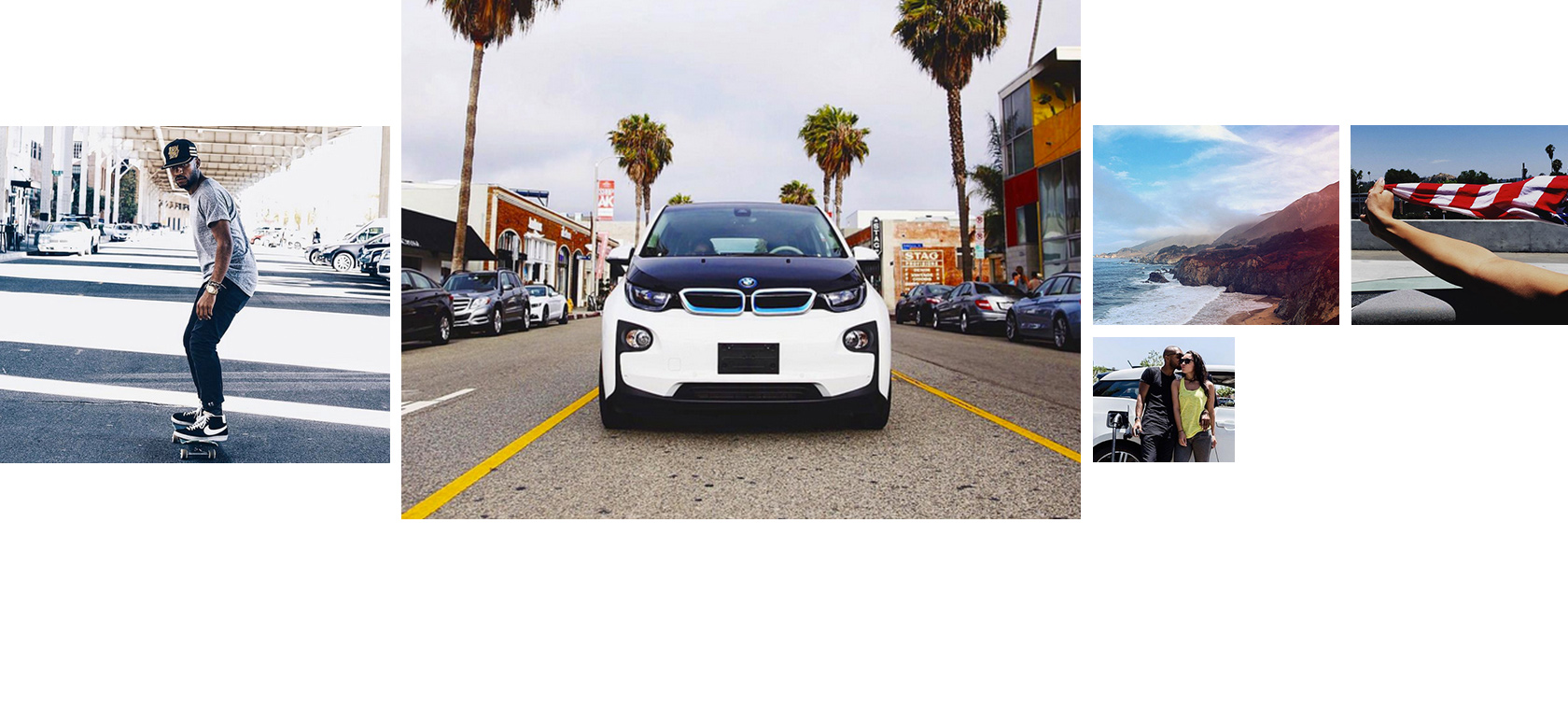 GARY.
"Get in and go."
When I first drove the BMW i3 last year I was immediately hooked. I felt cool. I felt smart. I felt fresh. I felt good, knowing that I was in some way helping the environment. In my eyes the best thing is its design aesthetic, size, and electric function. The remote app is amazing and keeps me connected perfectly. In the city it's very much so get in and go. Parking can be a hassle, but with the i3 I can fit into any space with ease.
#THEFUTURE #BORNELECTRIC #BMWi
Read more
GARY.
BORN ELECTRIC IN JULY 2015.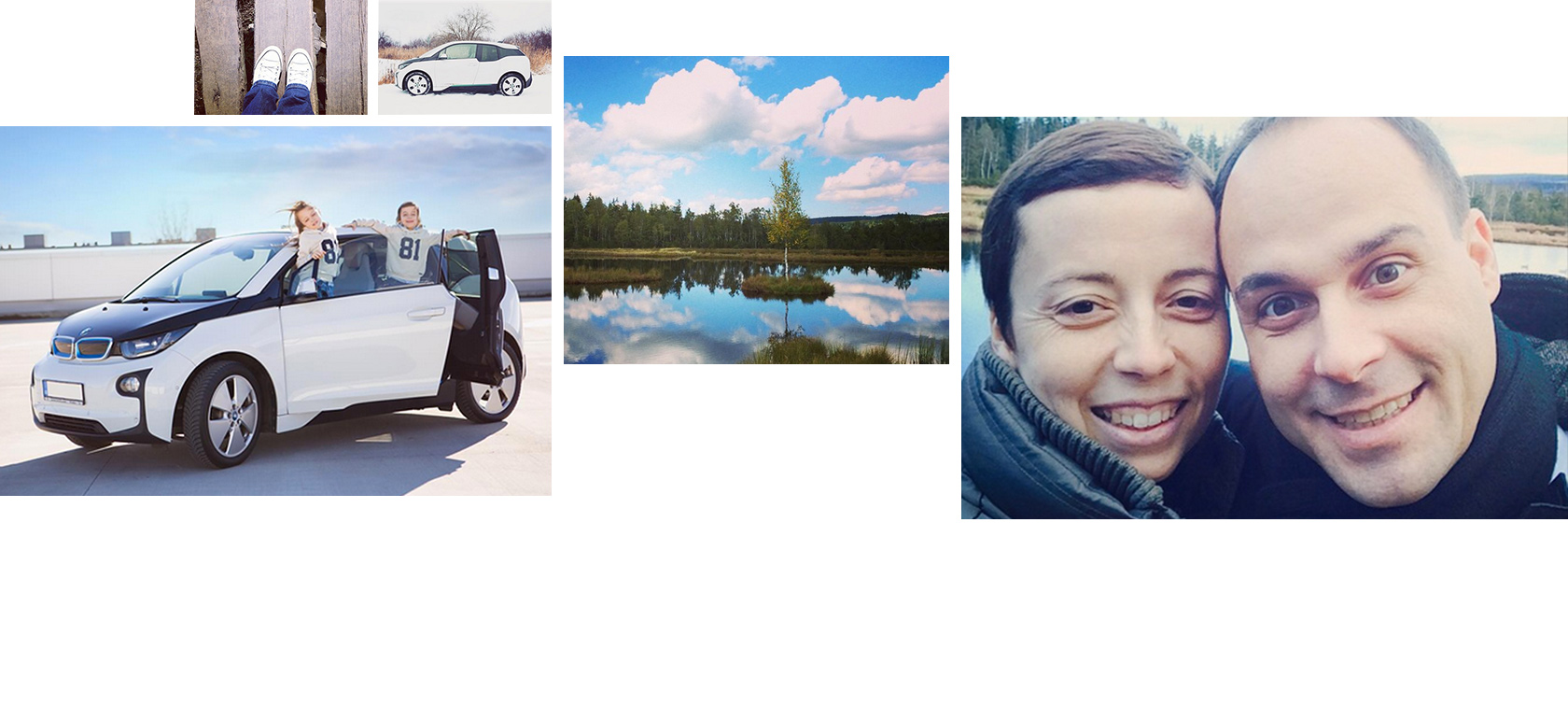 LUCIE.
"I am in love."
I never imagined I would drive a fully electric car one day. Now I am using one every day. I strongly believe that electric cars are our future and I am really happy to be part of it. I enjoy driving my BMW i3 – every second of it. It's so much fun: the engine, the eagerness, the fast starts. The driving experience is awesome and also the comfort and beautiful materials together with intuitive and natural use of the car as a whole. It is a beauty and also the beast and I love it. The only disadvantage is that I have to share it with my husband, but I don't want to share it.
#EMISSIONFREE #PRAGUE #PERFECTION #BORNELECTRIC #BMWi
Read more
LUCIE.
BORN ELECTRIC IN OCTOBER 2014.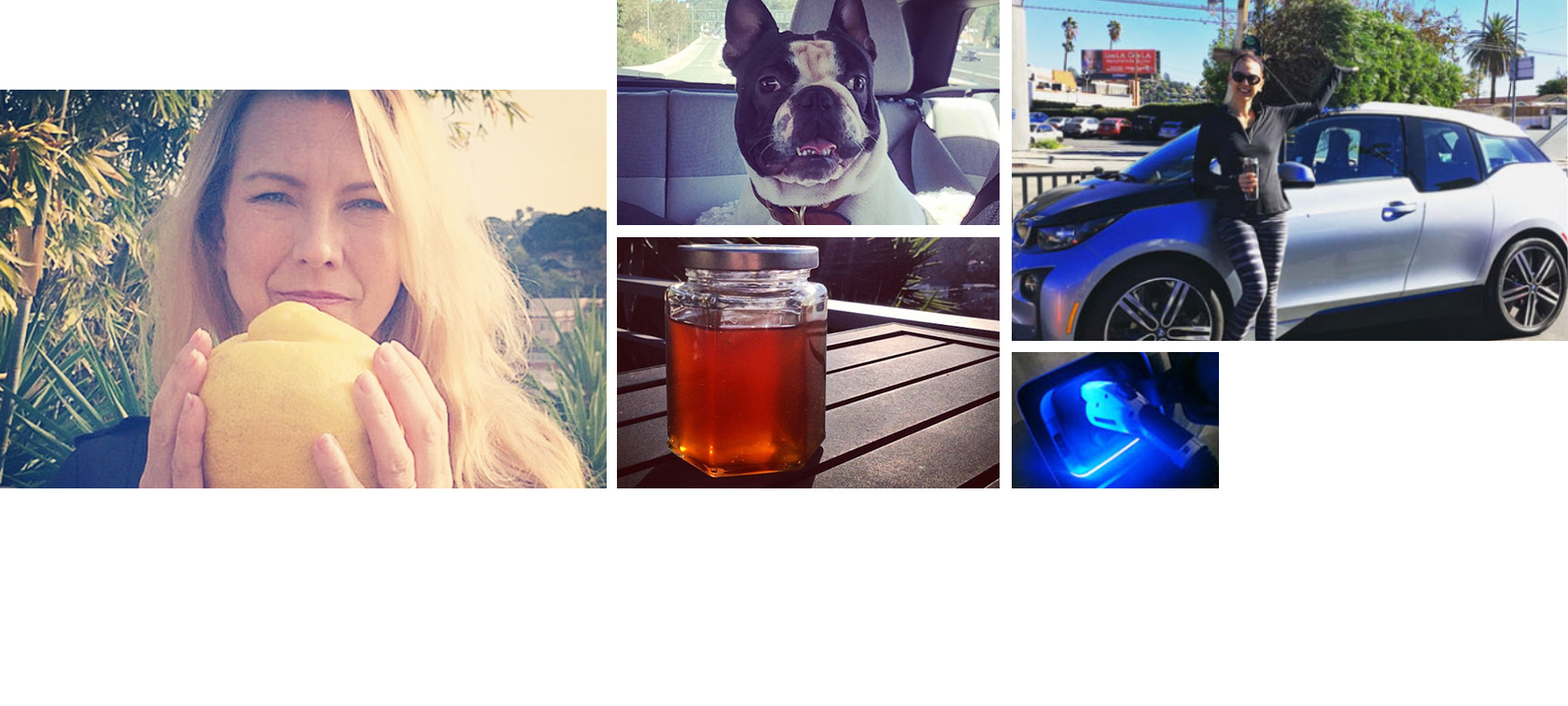 KATHRYN.
"My little electronaut."
I have always been an early adopter – I love gadgets – and I soon fell in love with electric car technology for the clean air benefits and its super space age look. Right now the electric car is coming into its own and it seems like the dream of the electric car is finally coming true. To me it honestly feels like superior engineering to the internal combustion engine. When you drive the BMW i3 a lot of the stress melts away in the calm, quiet interior. I just enjoy being inside the car and its chill space as I navigate the roads. Some people even stop to watch the car floating by and yell: "I love your car."
#GREEN #CALIFORNIA #BORNELECTRIC #BMWi
Read more
KATHRYN.
BORN ELECTRIC IN OCTOBER 2014.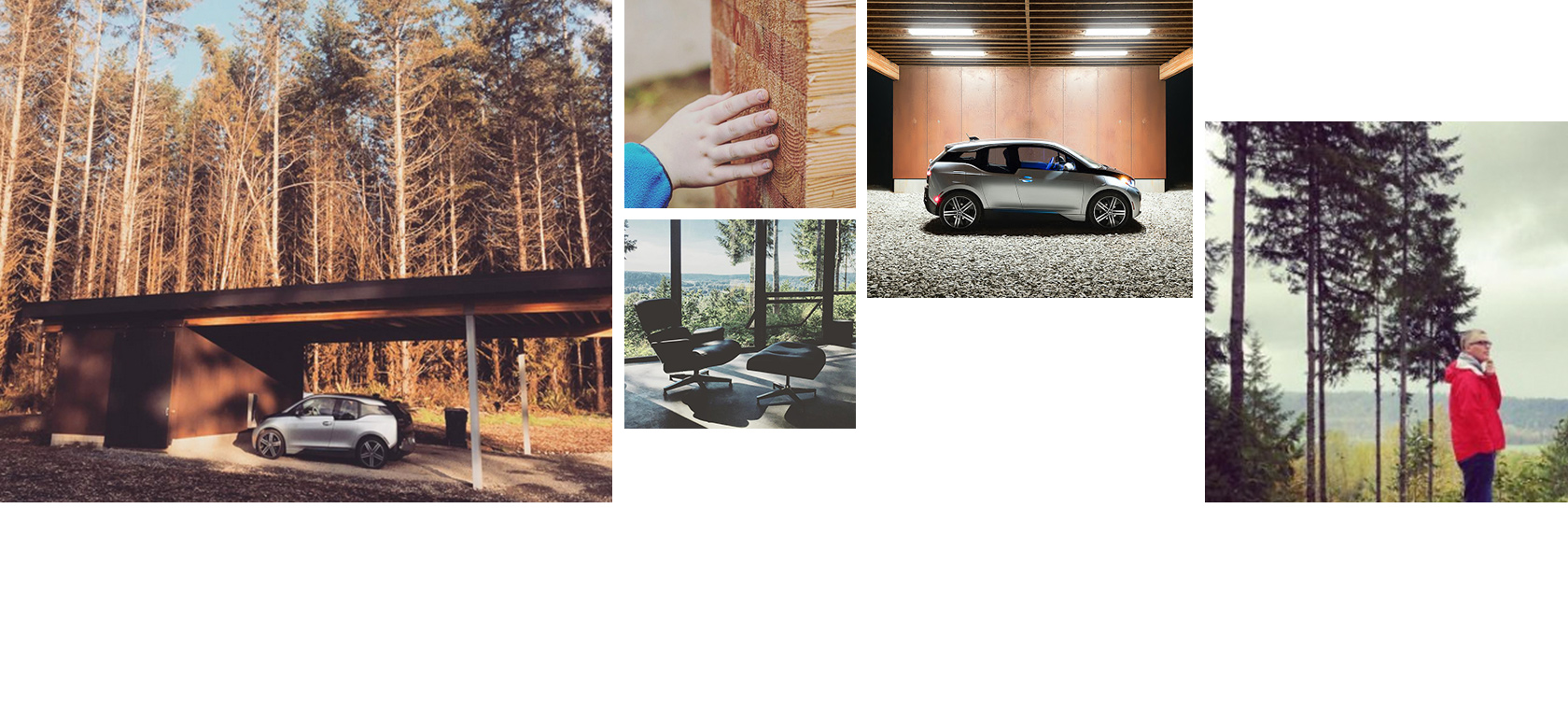 LOU.
"Less is more mantra."
I like to compare the BMW i3 to the tiny house modern movement where a thoughtfully designed object can be functional in its form while minimising its size. The interior reminds of a thoughtfully appointed modern home by the Eames: the formed and shaped wood inlay, the carefully selected materials throughout and the large expanses of glass. In the same way a smart home opens to nature and seamlessly blends indoor and outdoor spaces, the i3 is designed to consciously pack a good deal of features and technology into such a robust minimal frame. That is why I look at the i3 as an extension of my living space.
#BORNELECTRIC #PACIFICNORTHWEST #BMWi
Read more
LOU.
BORN ELECTRIC IN SEPTEMBER 2014.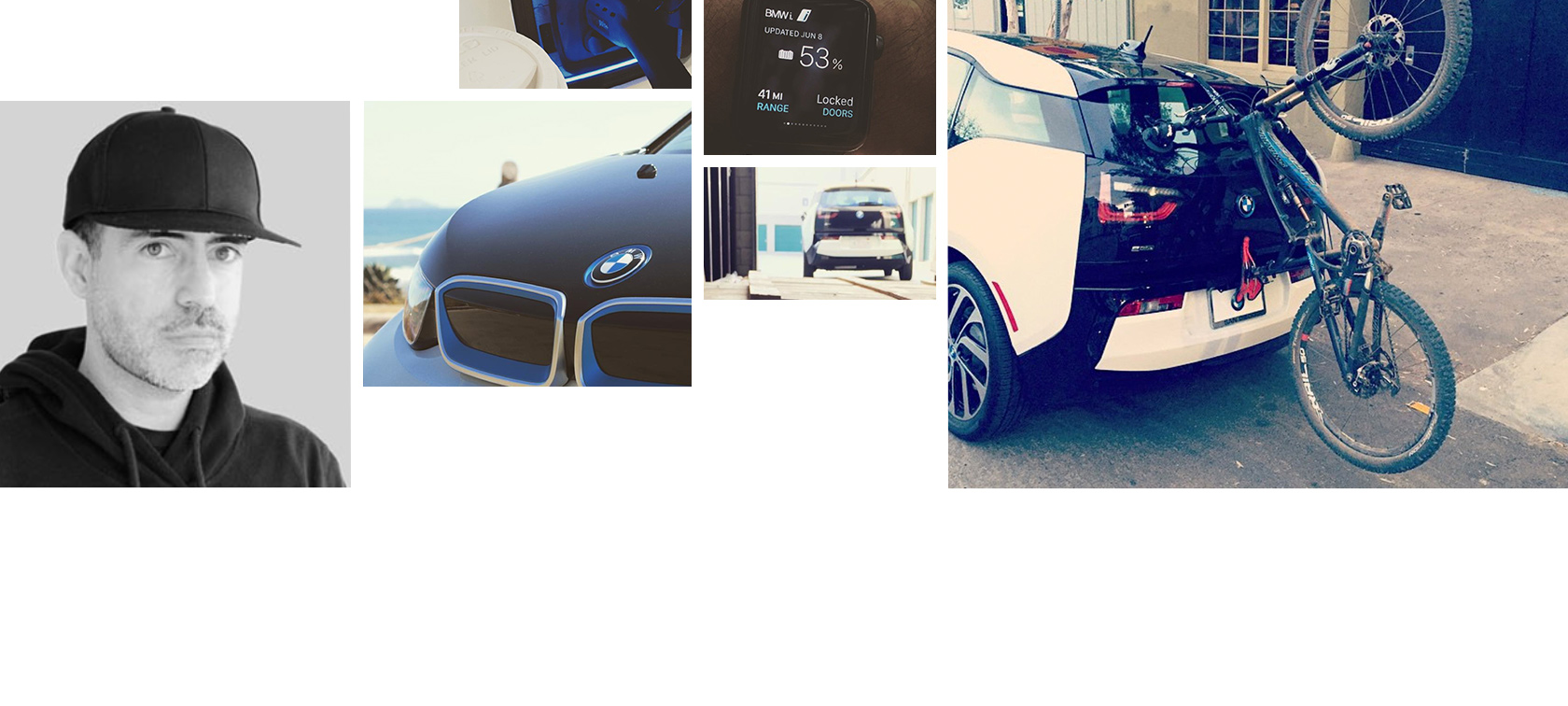 ROGER.
"In the future now."
I've tested other electric cars but the i3 was the only one that made me feel special. Not that I am attention-seeking, but I feel like it generates a lot of interest, even more so than other "sports" cars. The i3 is a conversation starter, and more people have approached me inquiring about this car than any other vehicle I have owned. I use it mostly for leisure, as I live very close to my office and usually bike to work. But anytime I have clients in town, I am the one who drives them around. Most of them have never been in an electric vehicle and it is a very pleasant surprise for them when I put the "pedal to the metal".
#THEFUTURE #BORNELECTRIC #BMWi
Read more
ROGER.
BORN ELECTRIC IN DECEMBER 2013.
​
Fuel consumption and CO2 emissions.
* Some images are for advertisement. The appearance and equipment may differ from the actual vehicle. Please contact your nearest BMW authorized dealer for more information.