The BMW 5 Series Sedan is the epitome of a sporty business saloon. At very first sight it conveys an impression of stylish athleticism that particularly expresses itself in the dynamic silhouette and reduced design language. Clear surfaces and precise contours lend the elegant exterior a modern, technical atmosphere. The elegant and functional interior completes the innovative ambition of the vehicle with future-oriented technologies and sporty features. In combination with impressive driving dynamics and innovative technologies, the BMW 5 Series Sedan provides comfort, self-assuredness and, above all, a supreme level of sheer driving pleasures on journeys both short and long.
THE DESIGN OF THE BMW 5 SERIES SEDAN.
The BMW 5 Series Sedan guides sportiness and self-assuredness to the next common level – thanks above all to the typical BMW proportions such as long wheelbase, the extended bonnet and the flowing roof line. Precise contours provide a fascinating contrast to the streamlined, reduced surfaces, creating a modern, puristic look. In particular, the BMW kidney grille gives the front a dynamic and innovative character. The headlights are seamlessly connected with the kidney grille, which additionally underlines the breadth of the vehicle and generates an exceptional elegance and presence that is maintained all the way through to the free-form tailpipes in the rear apron. The result is a stylish yet sporty overall image.
Read more
STUNNING DESIGN HIGHLIGHTS IN THE EXTERIOR AND INTERIOR.
FRONT WITH NEW FRONT APRON AND KIDNEY GRILLE.
REAR APRON WITH FREE-FORM EXHAUST PIPES.
COCKPIT WITH NEW CONTROL DISPLAY & SPORT LEATHER STEERING WHEEL.
CONTROL ELEMENTS IN HIGH-GLOSS BLACK.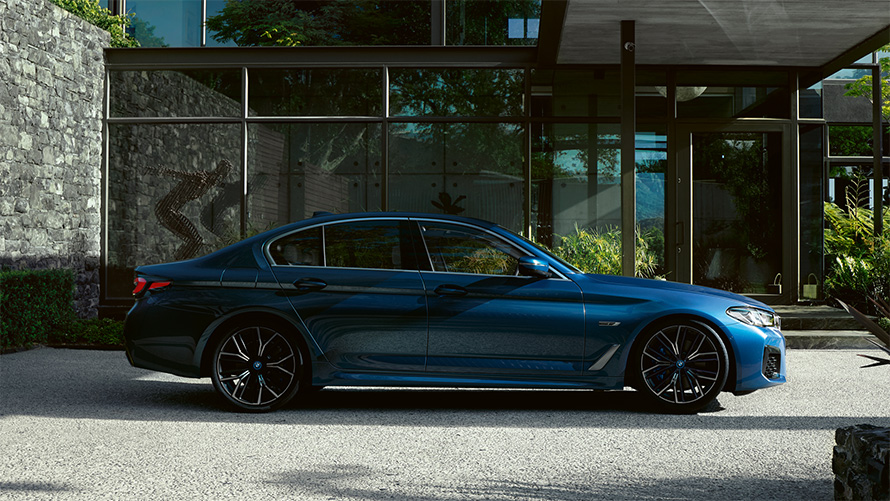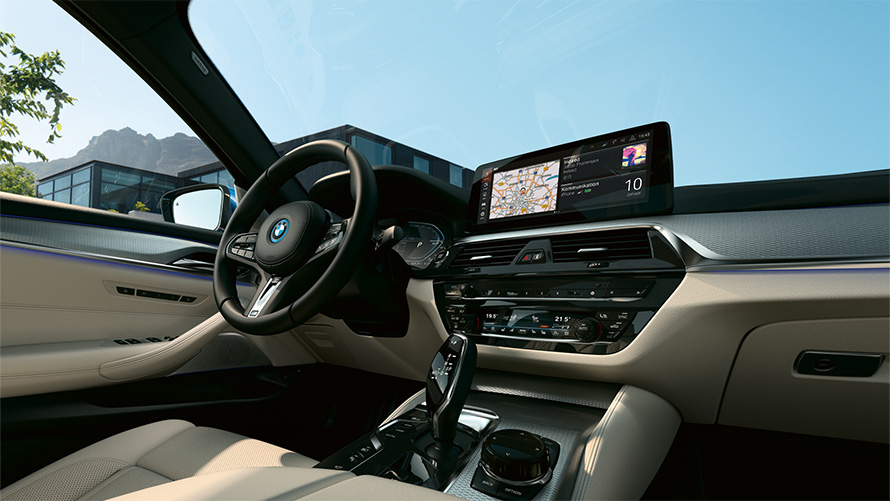 ATHLETIC AND AESTHETIC EXTERIOR DESIGN.
MODERN AND FUNCTIONAL INTERIOR.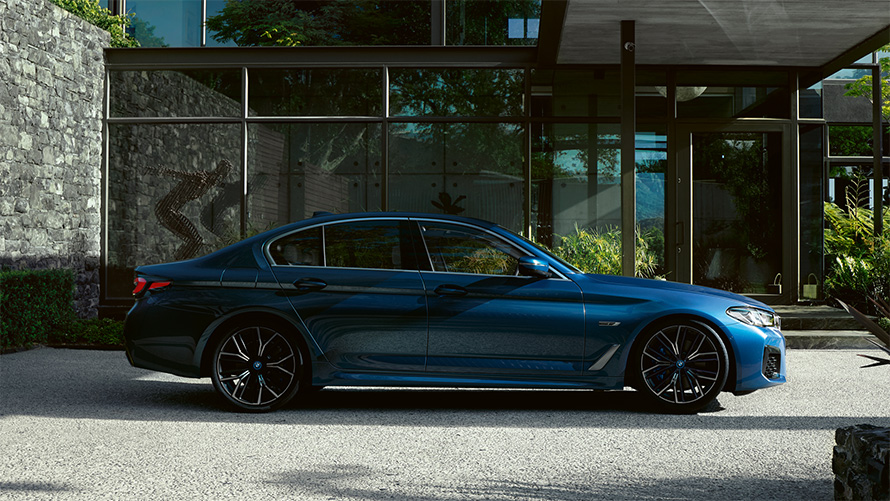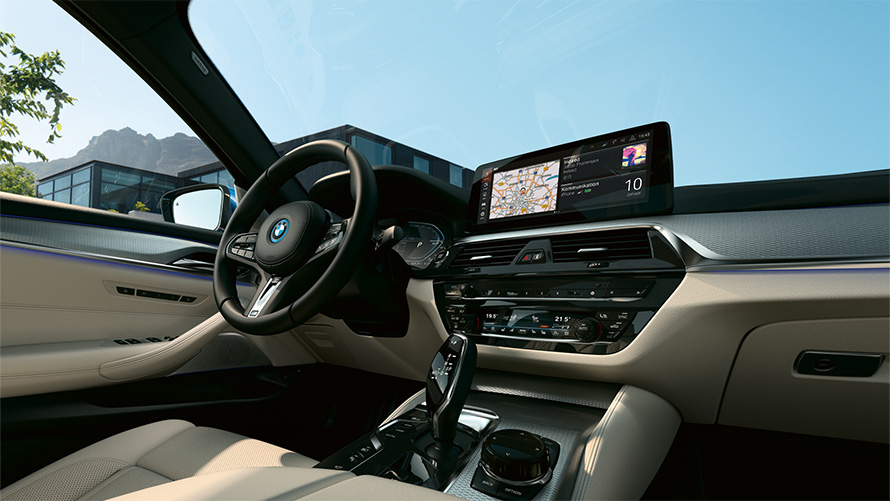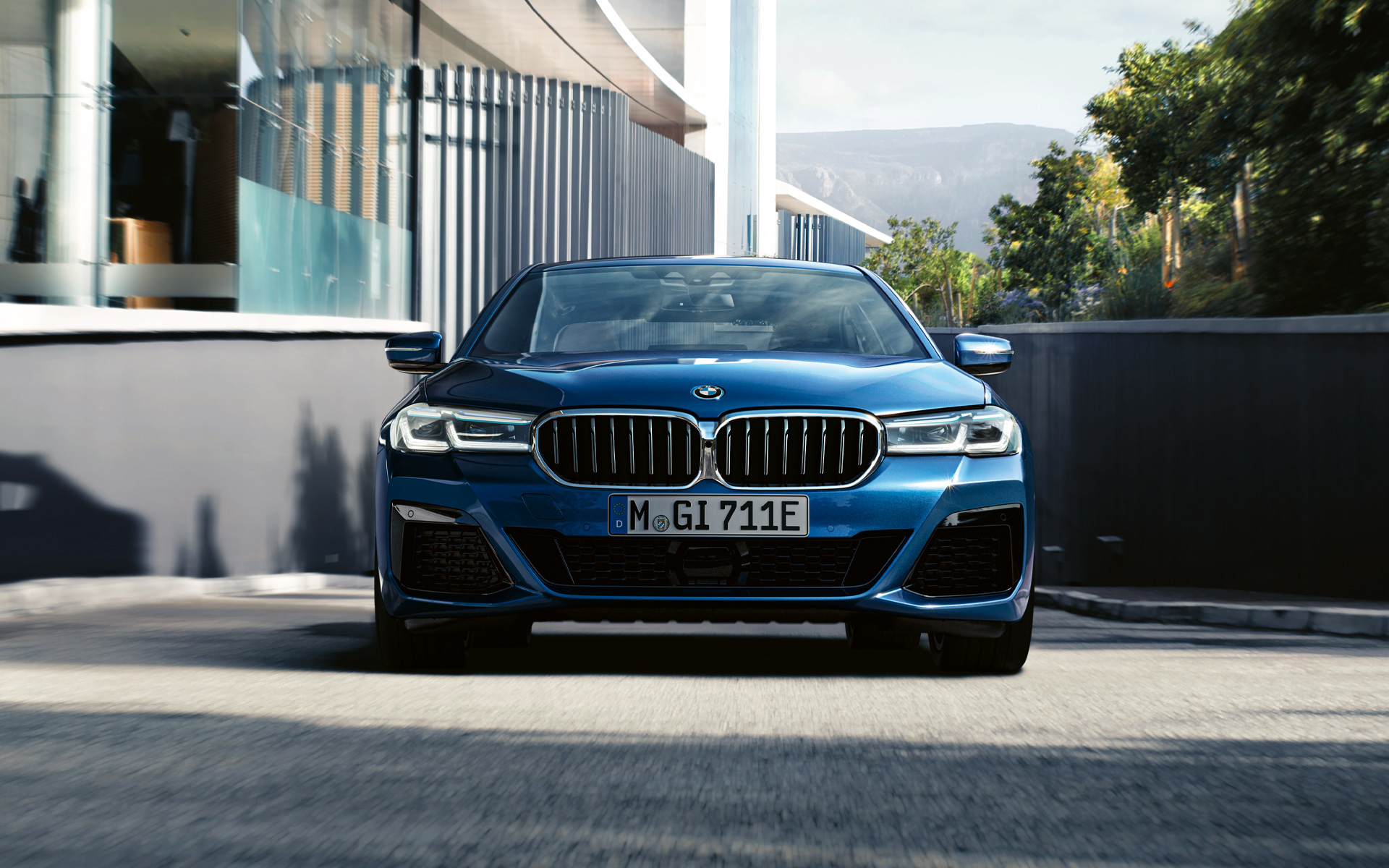 Double kidney grille and front apron BMW 5 Series Sedan G30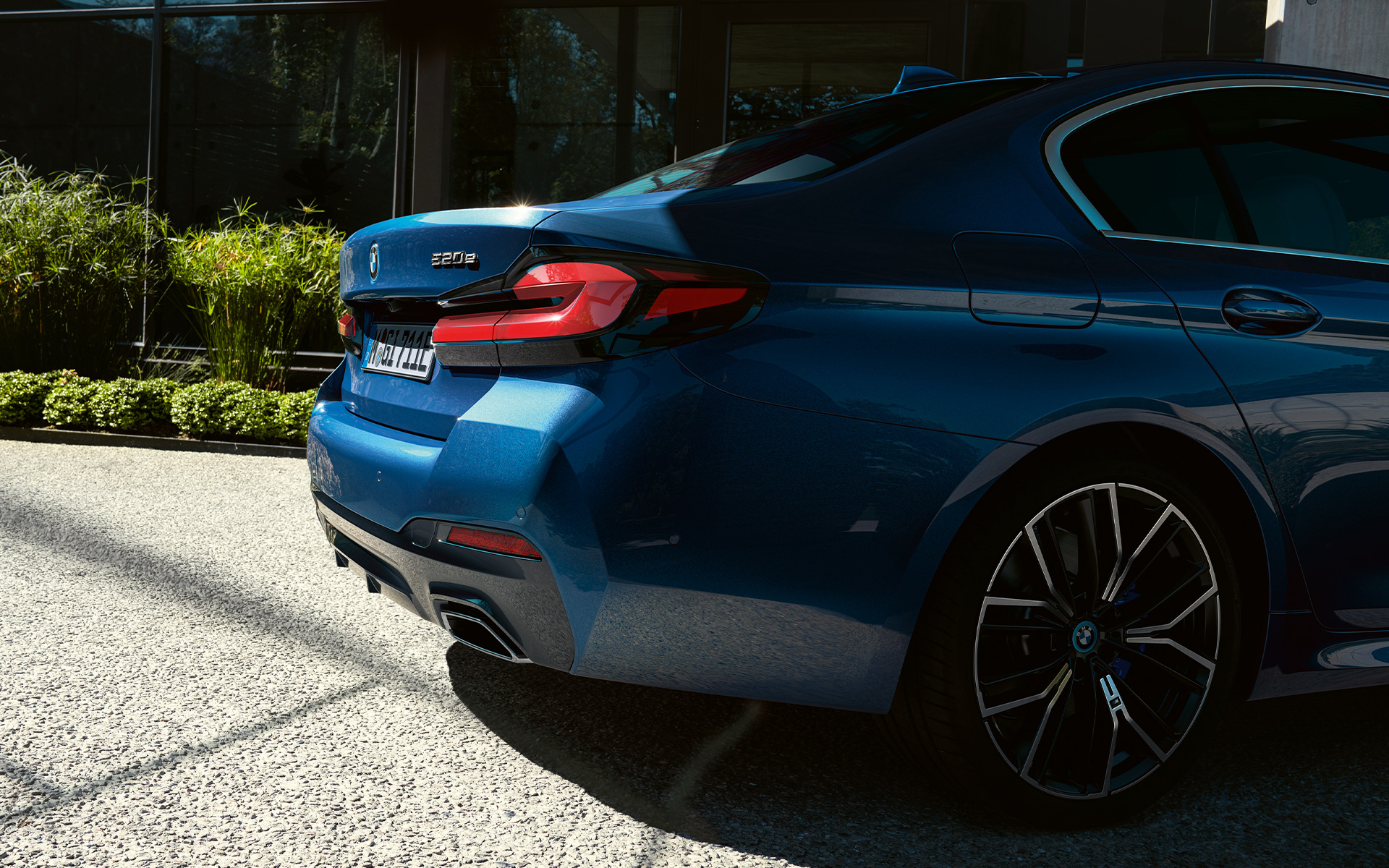 Rear apron BMW 5 Series Sedan G30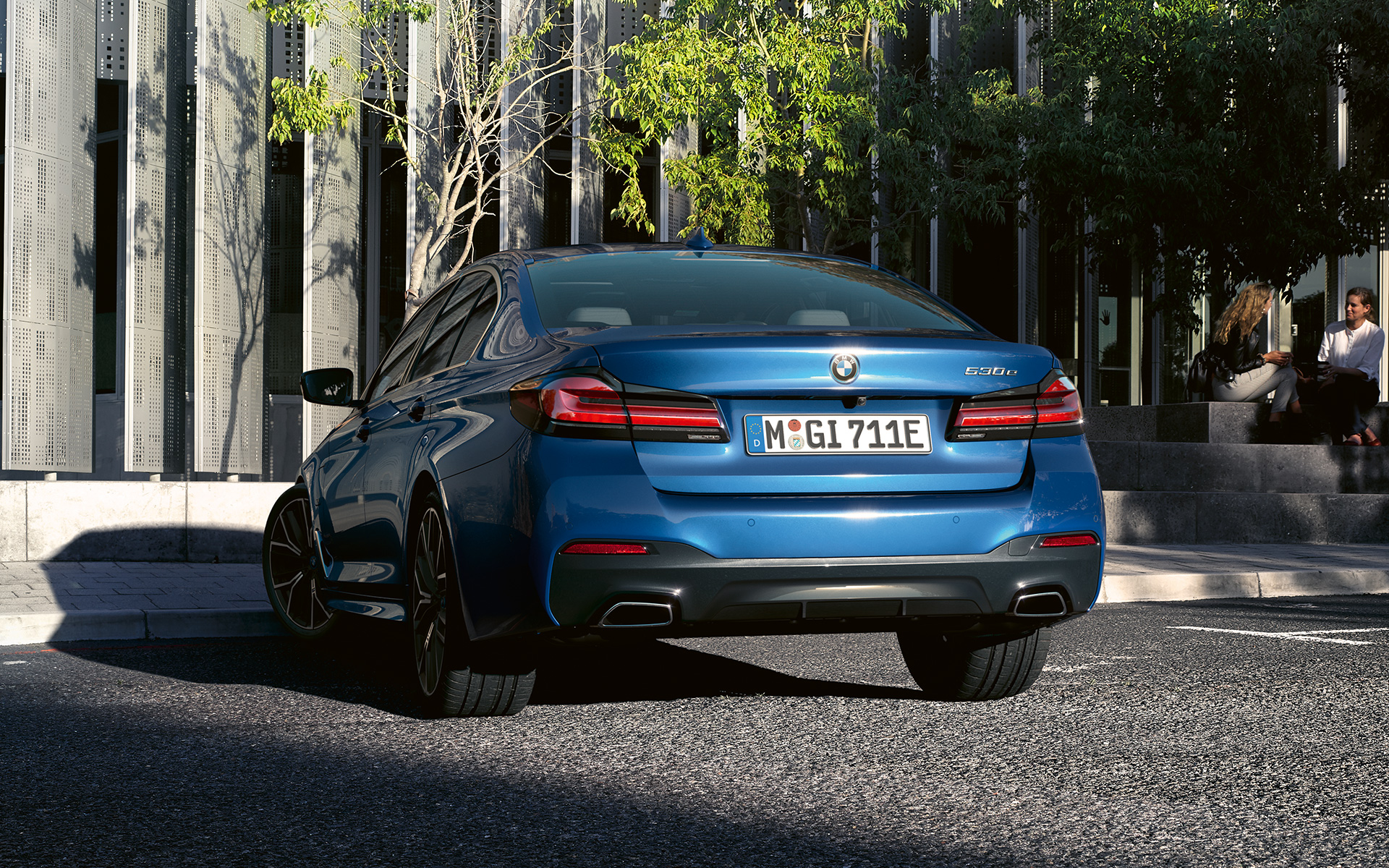 3D shaped rear lights BMW 5 Series Sedan G30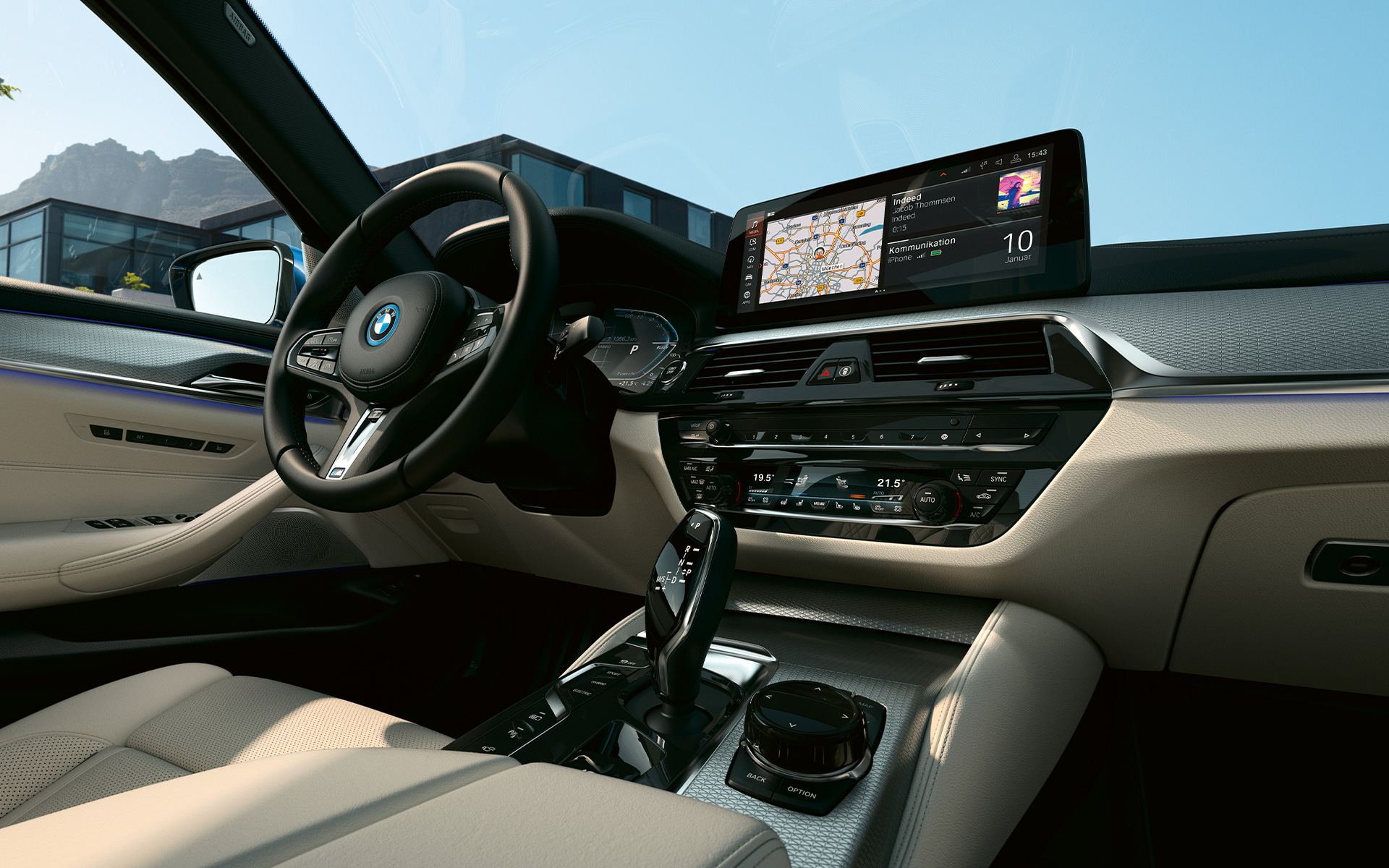 Interior BMW 5 Series Sedan G30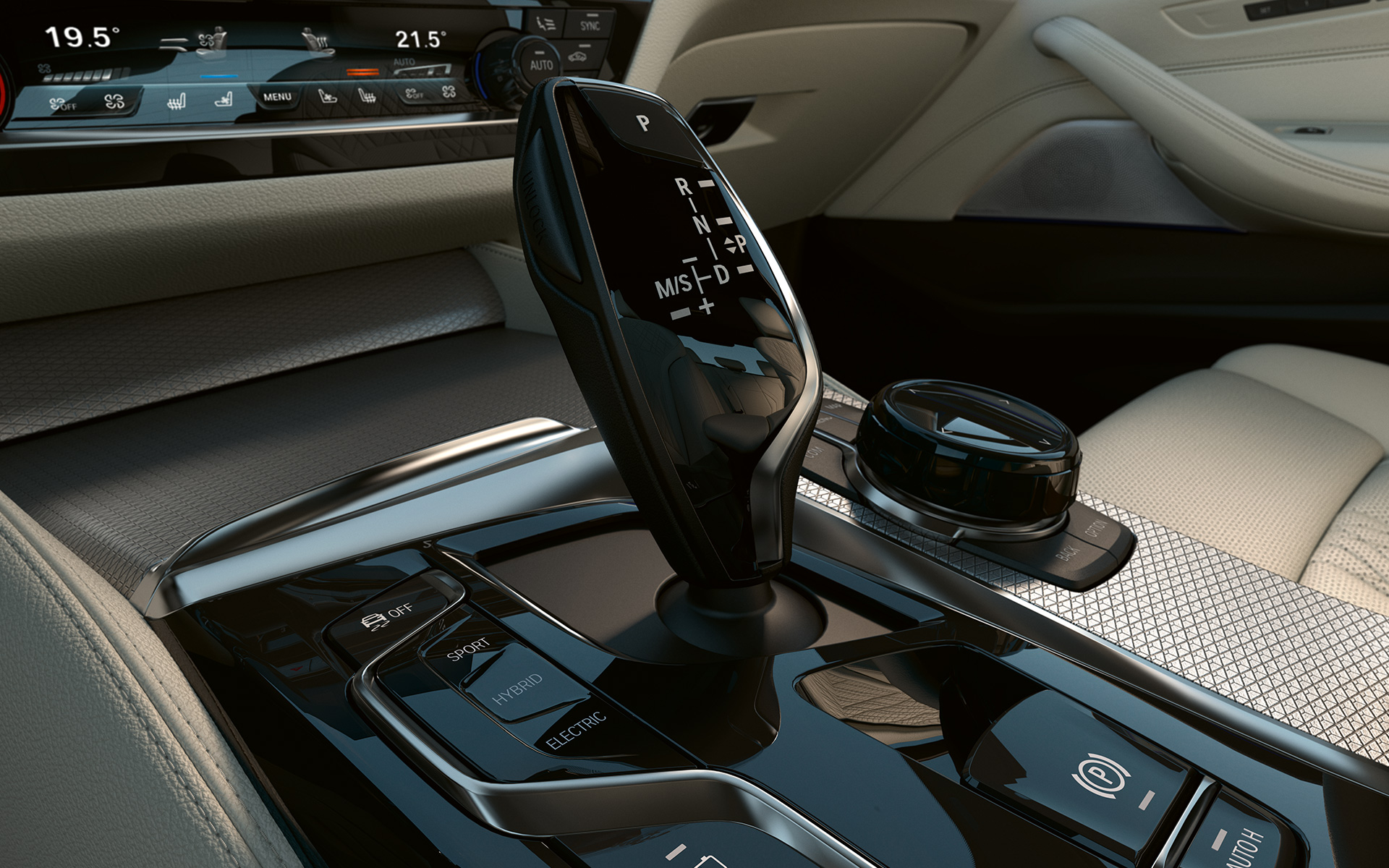 Control elements BMW 5 Series Sedan G30
FRONT WITH NEW FRONT APRON AND KIDNEY GRILLE.
REAR APRON WITH FREE-FORM EXHAUST PIPES.
COCKPIT WITH NEW CONTROL DISPLAY & SPORT LEATHER STEERING WHEEL.
CONTROL ELEMENTS IN HIGH-GLOSS BLACK.
THE BMW 5 SERIES SEDAN PLUG-IN HYBRID MODELS.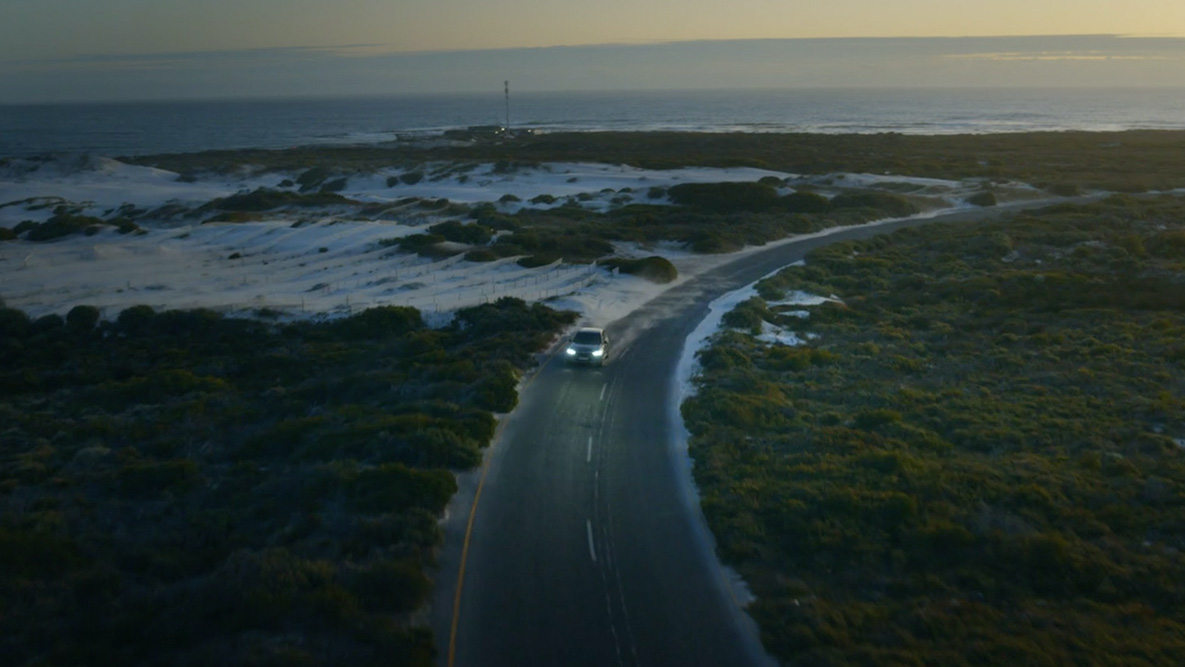 HIGHLIGHTS OF THE BMW 5 SERIES SEDAN PLUG-IN HYBRID MODELS.
Discover the benefits and technical highlights of the BMW 5 Series Sedans 530e, with innovative hybrid drive.
The best of both worlds: with the BMW 5 Series Sedan plug-in hybrid models BMW 530e**, you experience sustained mobility and efficient driving dynamics. Explore the numerous benefits of these innovative BMW hybrid vehicles and find out more about drive concept, driving dynamics, BMW Charging and practical digital services from BMW ConnectedDrive.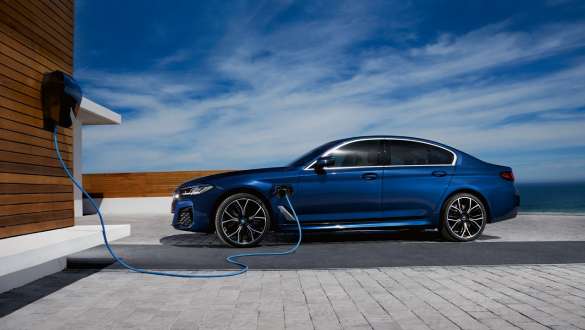 The plug-in hybrid technology of the BMW 5 Series Sedan.
The BMW 5 Series Sedan plug-in hybrids combine the BMW eDrive electric drive technology with a powerful BMW combustion engine. Together the two drive units produce an efficient and unique driving experience.
More about the BMW plug-in hybrid drivetrain
Drive modes of the BMW 5 Series Sedan plug-in hybrids.
Purely electric and emission-free on the way to work or powerfully dynamic and with sufficient range for the weekend excursion – the BMW 5 Series Sedan hybrid vehicles leave all your options open. Benefit from intelligent driving modes that ensure the optimum interplay of combustion engine and electric motor for every situation.
More about the intelligent driving modes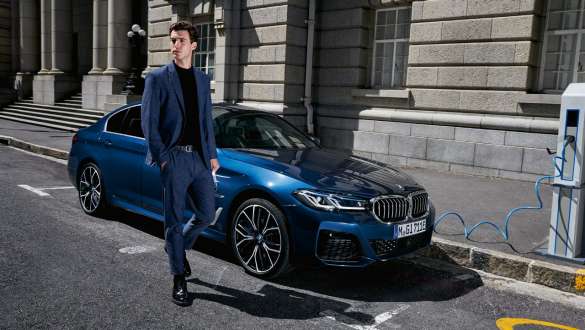 Charging the BMW 5 Series Sedan plug-in hybrids.
BMW Charging offers you tailor-made solutions for charging your BMW 5 Series Sedan with hybrid drive. In addition to the standard charging cable for domestic sockets, the supply schedule of the BMW 5 Series Sedan plug-in hybrids also includes the charging cable (Mode 3) for public charging
More about BMW Charging
THE TECHNOLOGIES OF THE BMW 5 SERIES SEDAN.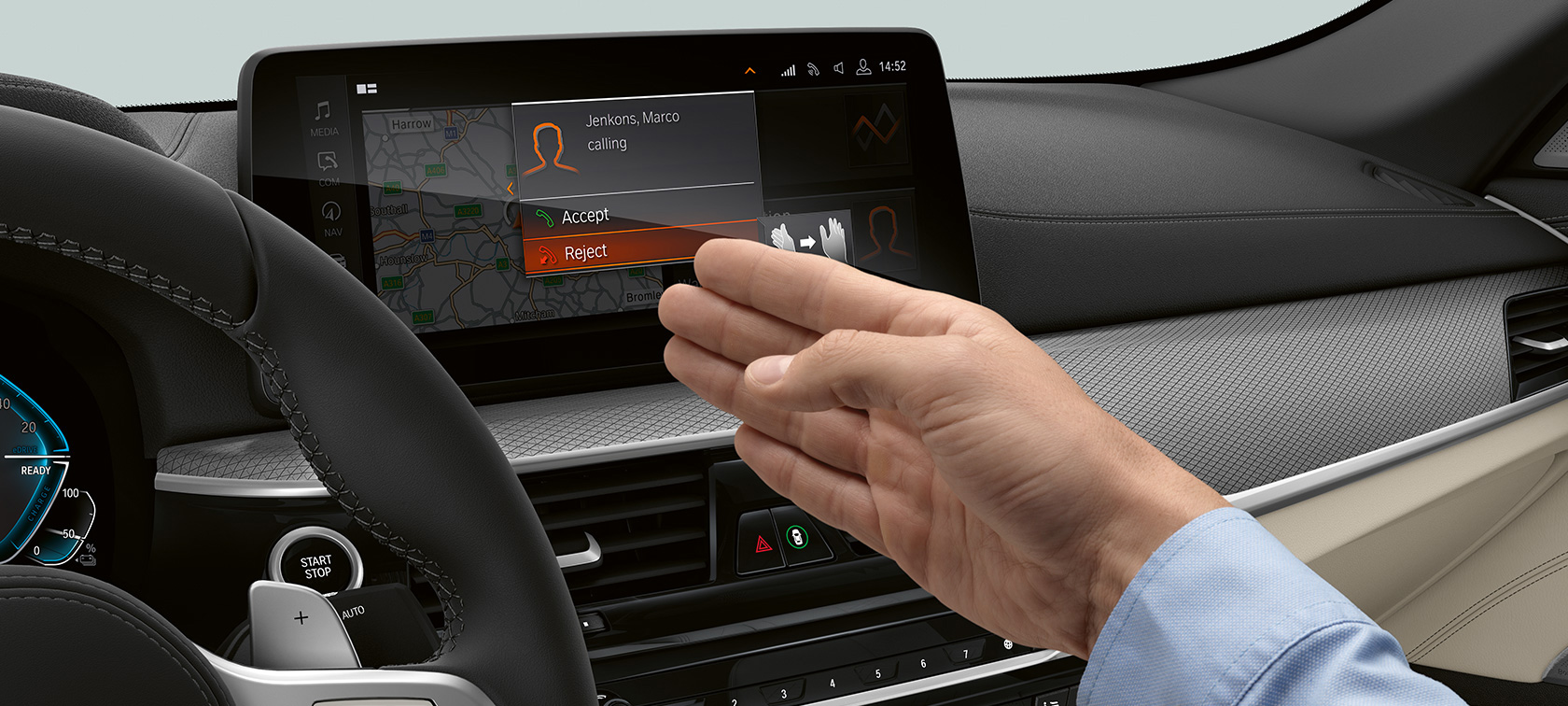 Driver assistance
Connectivity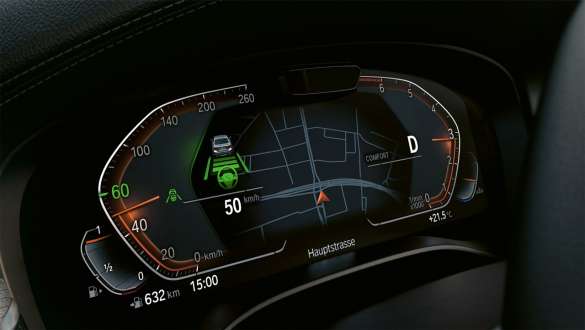 Driving Assistant
Driving Assistant offers optimum comfort and safety during critical or monotonous traffic situations. Apart from the contents of the Driving Assistant, it also includes  Emergency Stop Assistant and Lane Keeping Assistant with active side collision protection.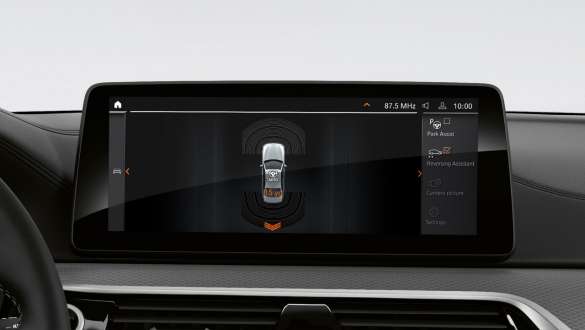 Reversing Assistant.
The Reversing Assistant stores the last 50 m of the driven path in forward travel up to 35 km/h, so that it can be retracted if required. You are relieved of the steering work and can concentrate on monitoring the vehicle environment.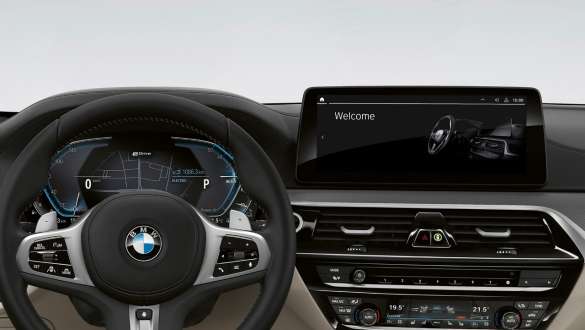 BMW Live Cockpit Professional.
The BMW Live Cockpit Professional with navigation function includes two high-quality displays consisting of a high-resolution 12.3" Control Display that can be operated by touch and a fully digital 12.3" instrument display. The BMW Operating System 7 can also be operated via the iDrive Touch Controller.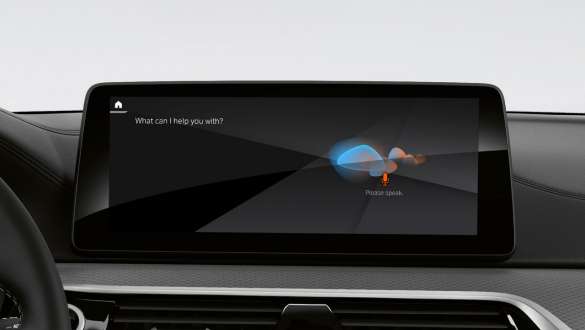 BMW Intelligent Personal Assistant.
Wouldn't it be incredible if your BMW was also your personal vehicle expert? Communicate with your vehicle using the BMW Intelligent Personal Assistant. Say natural commands to operate numerous vehicle functions. It can also explain topics about your vehicle and helps you to get to know your BMW even better.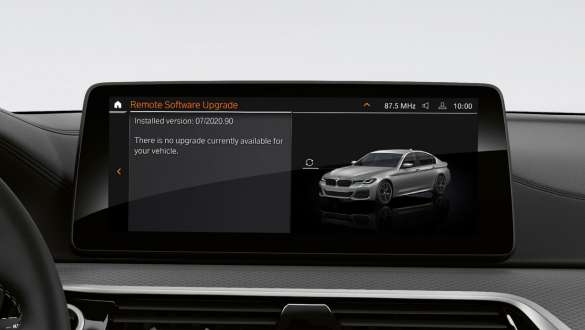 Remote Software Upgrade.
The latest software version on board. With Remote Software Upgrade, your BMW will always be up to date. You can simply download the upgrades via the My BMW App or via the SIM card installed in the vehicle and then install them. In this way, other available functions in your BMW are also activated.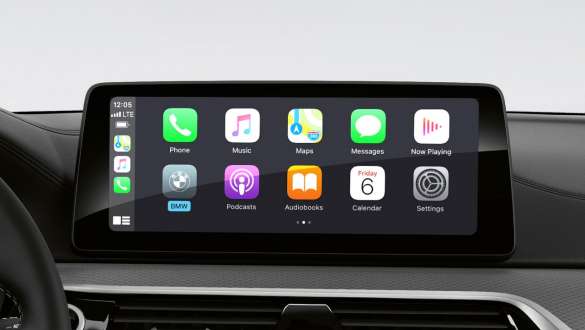 Smartphone Integration.
Why go without the features of your smartphone in your BMW when you can continue operating it as usual? With smartphone integration, your vehicle supports Apple CarPlay and Android Auto by means of a wireless connection between your smartphone and the vehicle. This allows you to conveniently use familiar functions and various apps in the vehicle.
THE DRIVING DYNAMICS OF THE 5 SERIES SEDAN.
Drive train and chassis technologies at a glance.
More power, more control. From the especially economical 4-cylinder diesel engine to the high-revving character and impressive torque of the 4-cylinder petrol engine. The BMW 5 Series Sedan puts in an athletic performance on every journey. With perfectly tuned drive and chassis technologies, such as Adaptive suspension, Integral Active Steering, optimum traction and maximum sheer driving pleasure are guaranteed.
Adaptive suspension.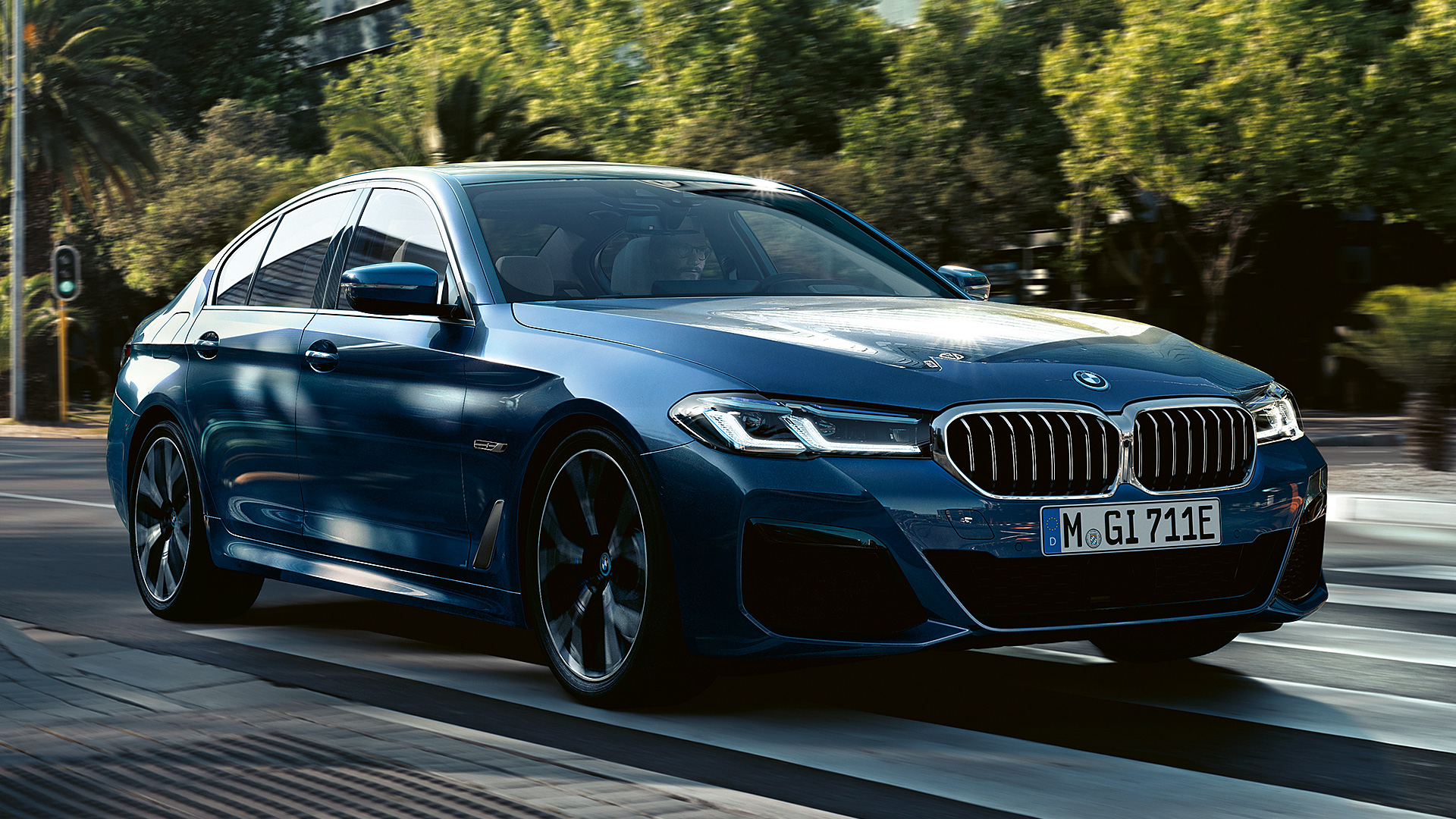 The adaptive suspension makes it possible to ideally adjust the damper characteristics to suit any given driving situation, improving roll comfort and driving dynamics. In addition to the standard COMFORT setting for increased driving comfort, the SPORT program can also be selected for athletic damper settings.
BMW 5 SERIES SEDAN.
M Sport package
M Aerodynamics package with front apron, side sills and rear apron with diffuser insert in Dark Shadow metallic

18" M light alloy wheels Double-spoke style 662 M

M Sport suspension

Sport seats for driver and front passenger in Cloth/Alcantara combination in exclusive M look

M interior trim finishers in Aluminium Rhombicle Smoke Grey with Pearl Chrome accent trim
BMW ONLINE EXCLUSIVE SHOP ONLY!
A chance to own the BMW 5 Series (M Performance Edition) with Exclusive offer when booking via BMW Online Shop to purchase the limited M Performance package for only 55,555 THB (from the regular price of 240,029 THB). Exclusive offer period starting from 15 March - 30 June 2023*
M Performance Kidney Grille in Carbon Fiber
M Performance Front Splitter in Carbon Fiber
M Performance Rear Spoiler Carbon
M Performance Carbon Mirror Caps
M Performance Accent Stripes
M Performance Side Stripes

*Terms and conditions as designated by the company.
Read more
TECHNICAL DATA OF THE BMW 5 SERIES SEDAN.
The BMW 530e Sedan.
PRICES, FINANCING AND LEASING OF THE BMW 5 SERIES SEDAN.
BMW FINANCIAL SERVICES FOR THE BMW 5 SERIES SEDAN.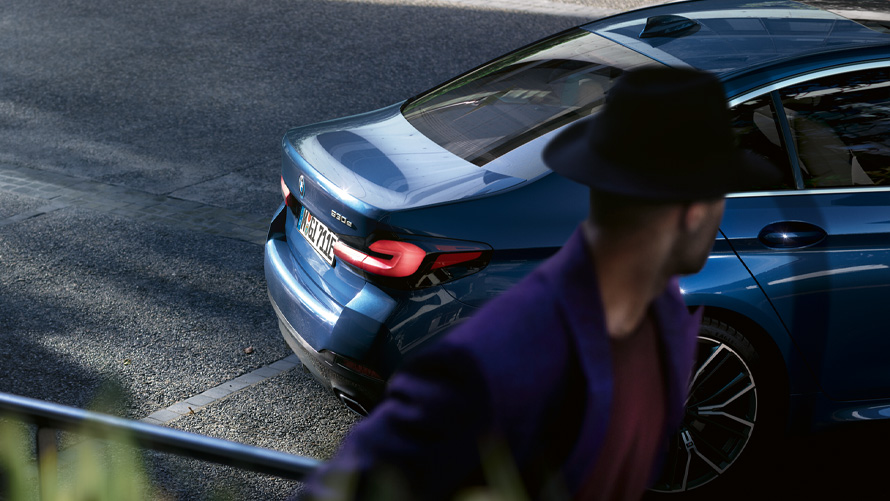 Get there quickly and flexibly with tailor-made financial products from BMW Financial Services. Whether financing or leasing - each of our offers is individually tailored to your needs and wishes. Find out more about attractive financing solutions or the right leasing offer for your new BMW 5 Series Sedan.
Installment at 20,999 Baht per month*
With Freedom Choice Contract, get free 3 year BMW Protect*
Or

With Hire Purchase Contract, get 0% Down payment and 0% Interest rate*
Or

With Hire Purchase with Balloon or Finance Lease Contract, get free 1 year BMW Protect* + 10 Year BSI Upgrade*
*Terms & Conditions apply / Monthly installments are calculated from BMW iX3 price with BSI STANDARD package according to the Hire Purchase with Balloon agreement, with a 35% down payment for a period of 60 months and a final 40% Balloon payment of the retail price.
Read more
SERVICE AND ASSISTANCE FOR THE BMW 5 SERIES SEDAN.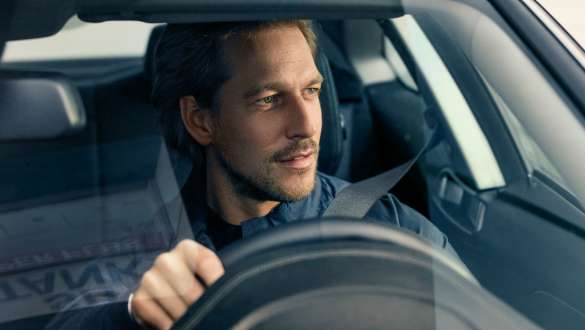 BMW Service Inclusive.
#whateverhappens: All-round carefree travelling for electric vehicles: this package offers you 100% transparency and convenient ease of planning. You select the term of either 4 or 6 years yourself – or a term of 3 years as a leasing customer. The contents of the service package:
Vehicle check service
Microfilter service
Brake fluid service
Find out more about BMW Service Inclusive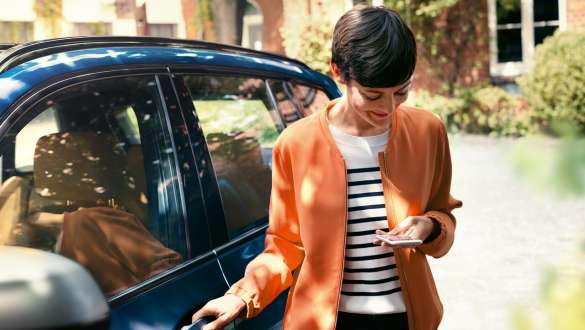 BMW Teleservices.
With the innovative Teleservices of BMW ConnectedDrive your BMW helps you to keep a clear head: when maintenance is needed or in case of a malfunction it provides your preferred BMW Service Partner with all relevant vehicle data. Your Service Partner will then contact you to arrange an appointment. So you can rely on a fast and straightforward service and don't have to think of everything yourself. The only requirement: you have registered your vehicle online in the BMW ConnectedDrive Portal and have selected a Service Partner. Discover now how BMW Teleservices can bring more convenience to your life.
Find out more about BMW Teleservices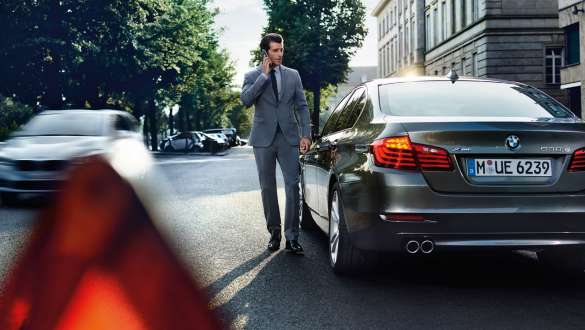 BMW Roadside Assistance.
The free BMW Roadside Assistance service is available to all BMW drivers around the clock, 365 days a year. A single call – and our experts are at your service, either on the phone or on the scene if required.
Find out more about BMW Roadside Assistance
FUEL CONSUMPTION AND CO2 EMISSIONS.
BMW 530e**:
Fuel consumption in l/100 km (combined): 1.8–1.3
CO2 emissions in g/km (combined): 41–30
Official figures for fuel consumption, CO2 emissions, electricity consumption and electric range were determined in accordance with the prescribed measurement procedure and comply with Regulation (EU) 715/2007 as amended. WLTP figures take into account any optional equipment in the case of ranges. For vehicles newly type-approved since 01.01.2021, the official specifications exist only according to WLTP. Further information on the NEDC and WLTP measurement methods can be found at www.bmw.de/wltp
** At temperatures below 0 degrees Celsius, purely electric driving mode of this plug-in hybrid will not be available until the battery has warmed up to an operational condition after the vehicle has travelled a few kilometers.
Read more