AN OVERVIEW OF BMW i MODELS.
BMW i models are at the forefront of the future of mobility. Established in 2010, BMW i develops vehicles with full electric or partial electric drives. But more than that, these models inspire a new understanding of the relationship between the car and sustainability. Explore the i series models with us!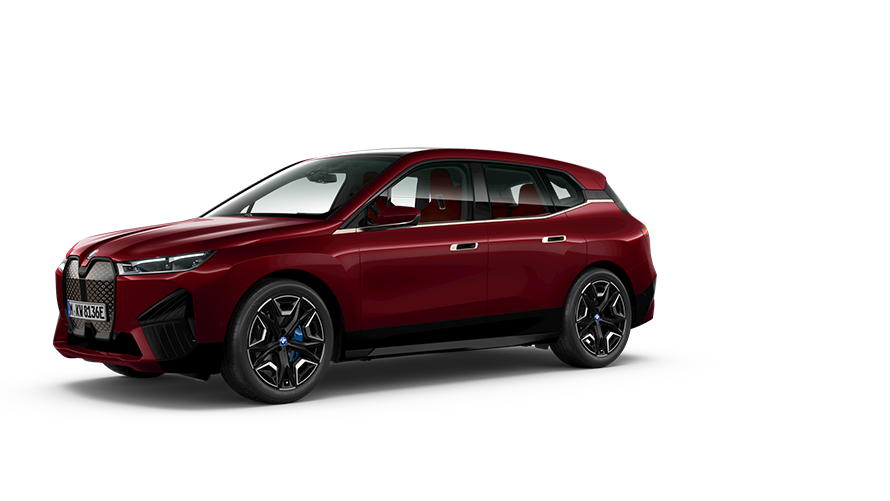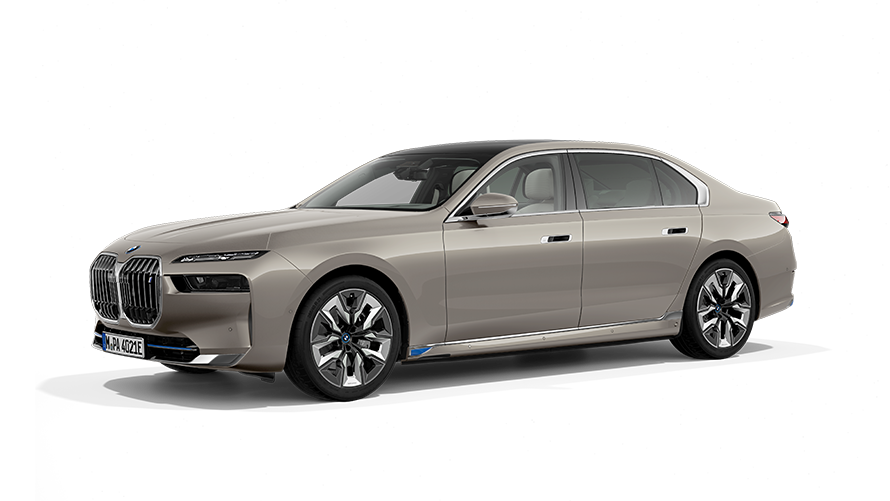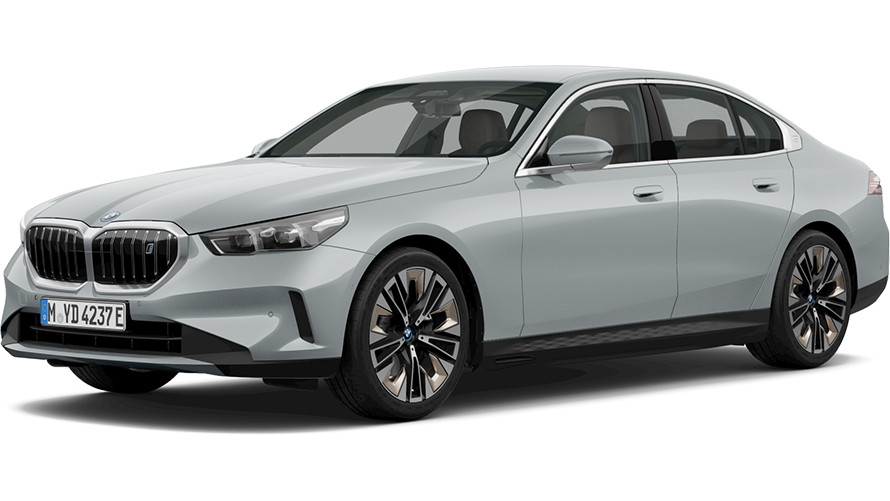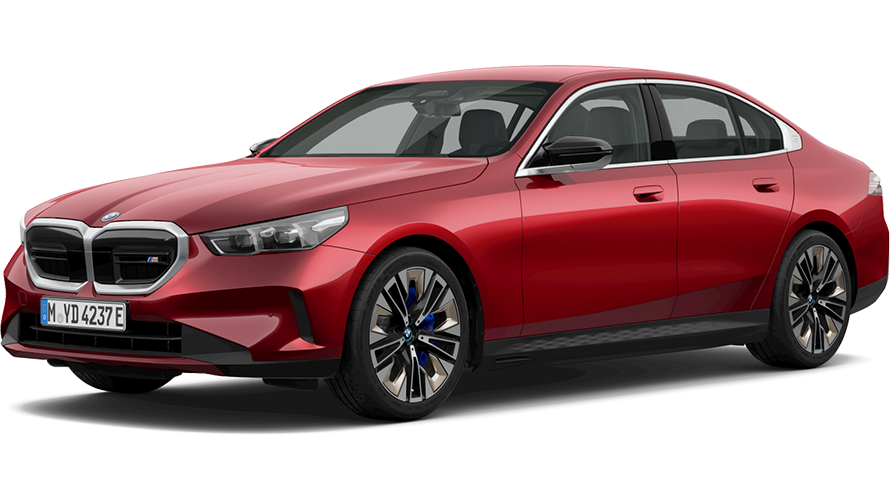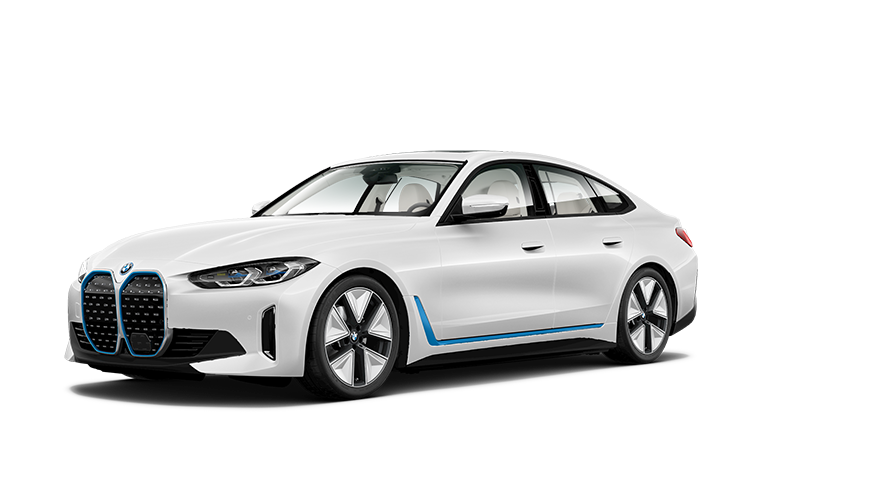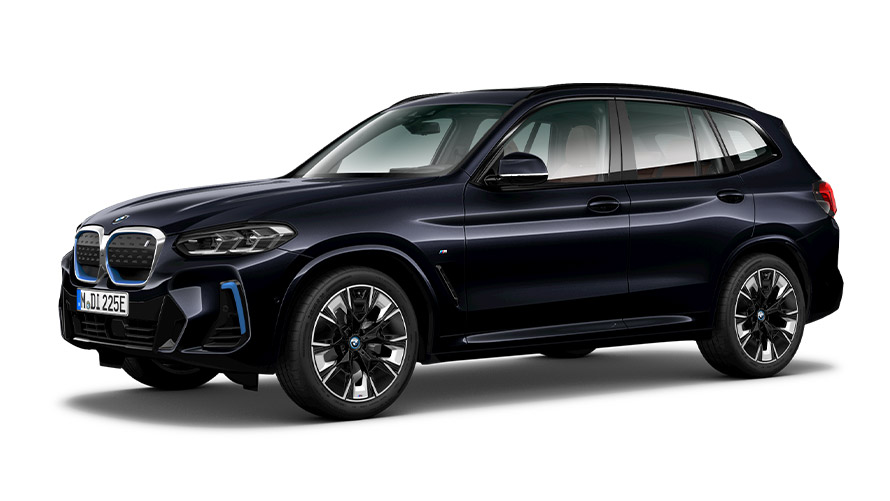 BMW i is a comprehensive and ground-breaking concept for sustainable mobility. It represents visionary electric vehicles and mobility services, inspiring design and a new understanding of premium that is strongly defined by sustainability. And it thrills with its innovative vehicles: the all-electric BMW i3, a locally emission-free vehicle for city driving that is sustainably designed throughout, and the BMW i8 concept as the future of the sports vehicle.

Electric and electrifying: every detail, every characteristic, everything in the BMW i3 with eDrive is designed to complement vibrant city life. Powered by its fully emission-free electric motor, the BMW i3 guarantees urbane mobility where a city car needs it most: in city centres with restrictions already in place for certain vehicles. From an ecological perspective, the BMW i3 impresses with its breath-taking acceleration, from low speeds or even from standstill – and with a high-voltage battery (lithium-ion high-voltage battery) with a range of up to 160 km, it covers all destinations even in the catchment area of a metropolis. And also allows convenient overland trips without concern about the range.

The most progressive sports car: more efficient – through intelligent lightweight construction with carbon and an aerodynamic design. More sustainable – with recyclable materials in the interior. Without forfeiting dynamics and its sporty appearance. No compromises, but rather the optimal combination of driving pleasure and responsibility. The BMW i8 is a plug-in hybrid that brings together the advantages of electromobility and innovative engine technology. The result is an extraordinarily dynamic driving experience – with extremely low consumption and CO2 emissions.
Read more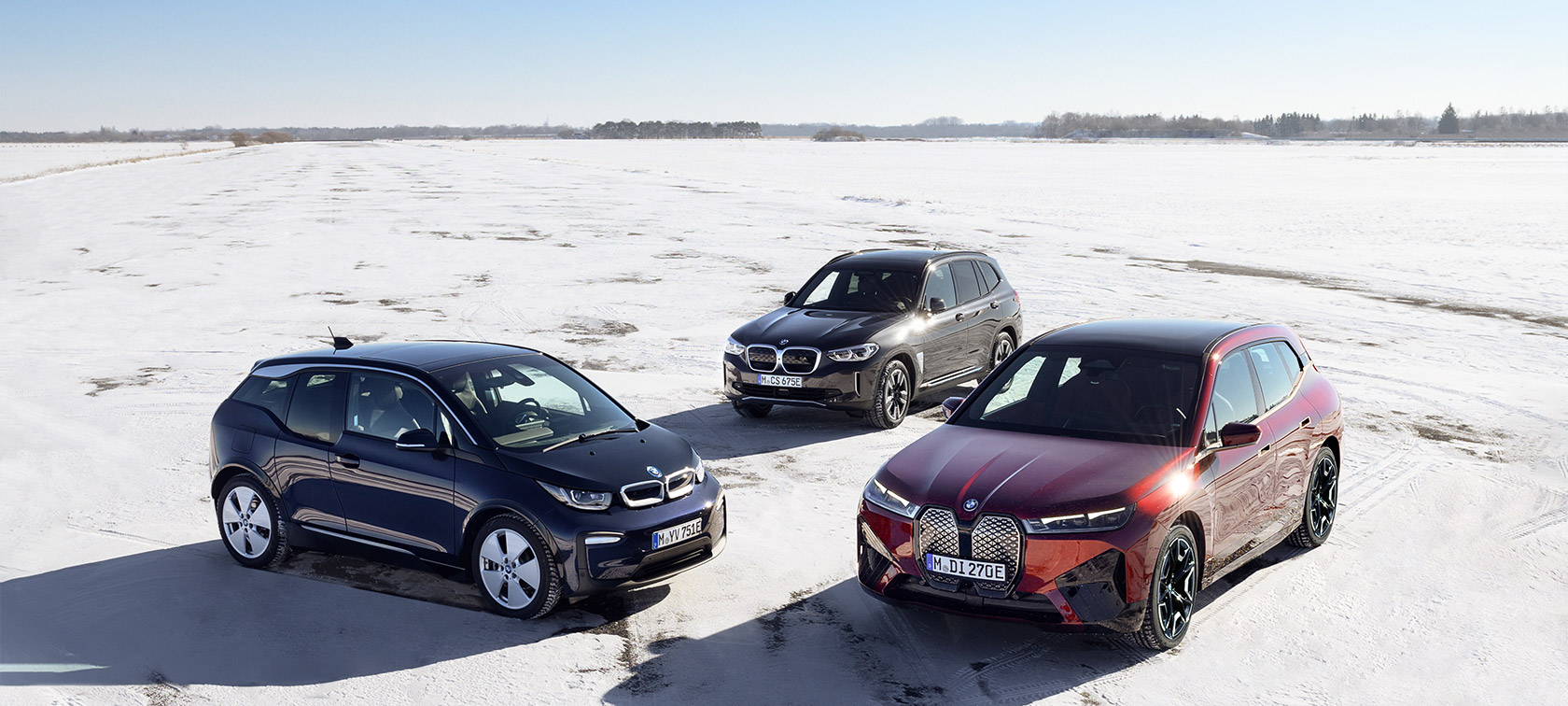 A SHORT HISTORY OF THE BMW i SERIES.
A SHORT HISTORY OF THE BMW i SERIES.
BMW i4.
The first all-electric Gran Coupé of the BMW 4 series sets new standards. Extraordinary performance is combined with excellent comfort and emission-free local driving.
Read more
THE FIRST GENERATION (G26 BEV).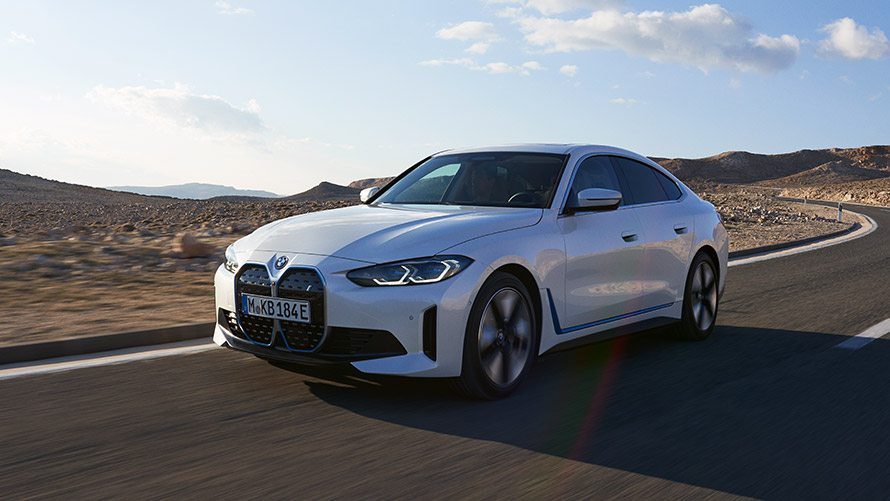 Impressive and confident are the watchwords for the all-electric BMW i4. The dynamic, slanted headlamps contribute to the four-door's expressive character, as do the rear wheel arches and rear side windows which rise toward the tail.

Delivering up to 544 hp** (400 kW**) from an electric drive means unparalleled driving dynamics thanks to maximum torque, whatever the speed. The BMW i4 glides along smoothly while the occupants enjoy the comfort of its almost silent ride. And the meticulous, precise chassis and steering design always provide the best possible control. Sophisticated weight distribution and the interaction of the suspension and drive components all play decisive roles. The range of up to 591* kilometers (BMW i4 eDrive40 WLTP*) makes this electric vehicle extremely versatile and ideally suited to everyday use.

Production period: from the end of 2021

Engines**: Electric motor (250 – 400 kW, 340 – 544 hp)

Range: 493 – 591 kilometers (WLTP*)

*Further voluntary information. More information on WLTP and NEDC testing procedures can be found at www.bmw.de/wltp.

** These figures are anticipated values and not yet officially confirmed.
BMW i8.
Showcased at the 2009 International Motor Show (IAA) in Germany as a BMW Vision Efficient Dynamic concept car, the BMW i8 is the first production plug-in hybrid sports car. It combines sustainability with a unique, confident design and outstanding driving performance. 
Read more
THE FIRST GENERATION (i12, i15).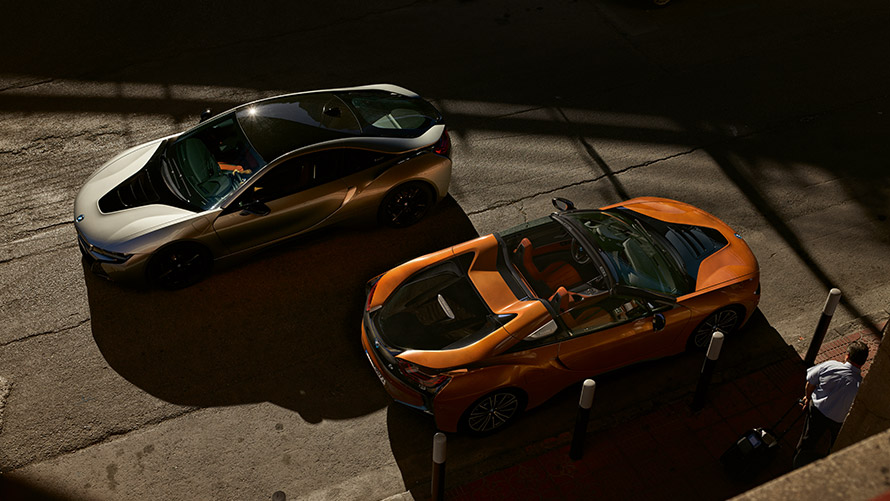 The fuel consumption of a small car with the performance of a sports car – the BMW i8 has it all thanks to its hybrid engine. With electric front-wheel drive, the coupé travels at up to 120 km/h, and the three-cylinder TwinPower Turbo engine powers the rear axle. The system delivers 362 hp (266 kW), and since 2018, 374 hp (275 kW), ensuring a driving dynamic that combines the best of both worlds. This pioneering vehicle is also the first production vehicle to offer optional laser light headlamps. From 2018, the BMW i8 is also available as a roadster, with more than 20,500 units built.

Production period: 2013 – 2020

Engines: 1.5 liter hybrid drive (170 kW, 231 hp), 3-cylinder + electric motor (131 – 143 hp, 96 – 105 kW), combined performance 362 – 374 hp, 266 – 275 kW

Length/width/height: 4,689 mm/1,942 mm/1,289 – 1291 mm

Range (electric): 37 – 55 kilometers (NEDC*)

*Further voluntary information. More information on WLTP and NEDC testing procedures can be found at www.bmw.de/wltp.
BMW iX3.
With the first all-electric BMW SAV, BMW integrates future technology with proven, present-day automotive concepts. Intelligent charging options are combined with the highest driving dynamics and a design featuring clear, powerful contours.
Read more
THE FIRST ALL-ELECTRIC GENERATION (G08 BEV).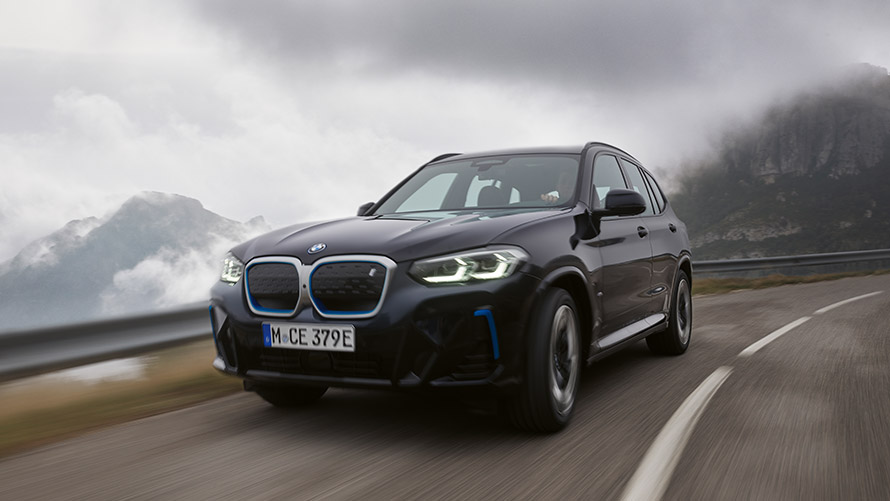 2021 sees the electric drive BMW X3 in the showrooms. The electric car is immediately recognizable from the outside thanks to the unique BMW i kidney. The interior boasts its own design features with, for example, the blue start button and the standard ambient light, preset in BMW i blue.

The vehicle's technology is just as innovative and modern. The 286 hp (210 kW) engine allows for the dynamic handling typical of a BMW. Additional sustainability is ensured by manufacturing the drive system without using rare earths. The recuperation level can be adjusted to one of four settings depending on the comfort needed and this contributes to the 458 km range (WLTP*). On the go the battery can be charged to 80 percent at high-power charging stations in about 34 minutes.

Production period: 2021 – today

Engines: Electric motor (210 kW, 286 hp)

Length/width/height: 4,734 mm/1,891 mm/1,668 mm

Range: 458 kilometers (WLTP*)

*Further voluntary information. More information on WLTP and NEDC testing procedures can be found at www.bmw.de/wltp.
BMW iX.
The first all-electric SAV from BMW with all-wheel drive – the BMW iX offers luxury and refined minimalism, combined with cutting-edge engine technology. Maximum comfort meets monolithic design and a unique sense of spaciousness: This is the vehicle of a new generation.
Read more
THE FIRST GENERATION (i20).
The purist form of the BMW iX with minimal but characteristic lines and seamlessly integrated details that boast a pioneering spirit. What's more, there is the front T-shape with the slimmest headlamp strips ever built by BMW, combined with the expressive, upright double kidney. Recessed door handles, frameless doors and the generously rectangular contours of the wheel arches unite to create a confident, modern aura.

But the BMW iX is also technically impressive with two powerful electric motors and the BMW xDrive all-wheel electric drive. The BMW iX xDrive40 edition produces a total output of more than 326 hp (240 kW) with a range of 372 - 425 km (WLTP*). The driving experience is heightened to an even greater extent in the BMW iX xDrive 50, with more than 523 hp (385 kW) and a planned range of up to 630 km (WLTP*). Using fast charging stations (IONITY High Power Charging Stations), the full range can be restored on a charge of less than 40 minutes.

The new iDrive and the comprehensive assistance systems combine with the chassis and drive unit to create an extraordinary driving experience that signals the future: Technical progress, precision and luxury are united in this premium SAV.

Production period: from the end of 2021

Engines: Electric motor (326 – 523 hp, 240 – 385 kW)

Range: 372 – 630 kilometers (WLTP*)

*Further voluntary information. More information on WLTP and NEDC testing procedures can be found at www.bmw.de/wltp.
BMW i7.
The first fully electric BMW i7 combines electric performance and multisensory entertainment to produce an unforgettable motoring experience.
Read more
THE FIRST GENERATION (G70).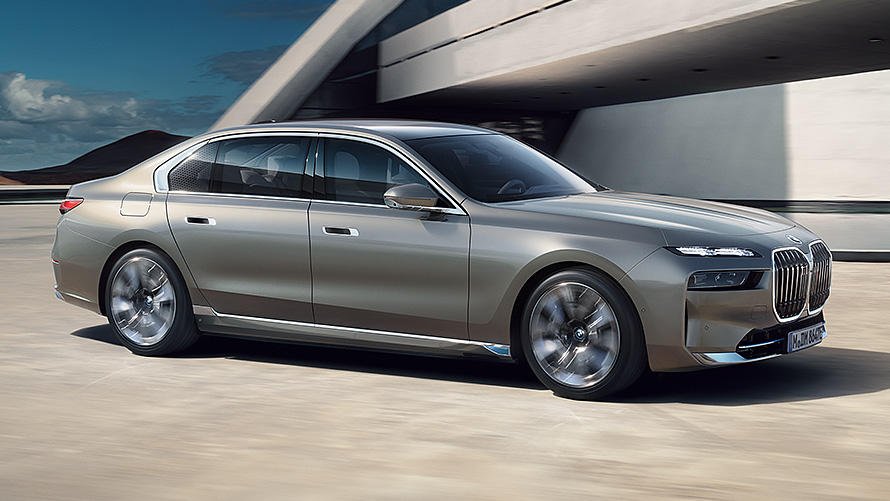 Since 2022, the BMW 7 Series (G70) as the new face of the luxury class has seen the light of day by combining pure elegance with outstanding driving characteristics and multi-sensory entertainment.

On the outside, the iconic front and a monolithic design language attract all attention. The illuminated kidney contour and the two-part, slimline LED headlights lend elegance at first glance and are also available on request in a particularly noble version as BMW crystal headlights 'Iconic Glow' with backlit Swarovski elements. In combination with the impressive lighting of the "Great Entrance Moments" welcome scenario, this creates an image of outstanding and exclusive personality.

In the interior, high-quality materials such as 'Merino' leather, cashmere wool and Swarovski crystals spread a luxurious ambience. Combined with modern technology ergonomically designed for the driver, the result is an impressive interplay of elegance, comfort and innovation: the multifunctional control element of the BMW Interaction Bar, for example, sets a captivating accent with its crystalline appearance and combines visual and haptic controls. Together with the high-resolution, 14.9'' BMW Curved Display, this creates a unique, multimedia cockpit.

In the new BMW i7, however, the driving experience is not just reserved for the driver. Passengers also enjoy full comfort. The optional 31.3'' BMW Theatre Screen creates a large-scale cinema atmosphere. Together with the crystal-clear sound and 4D audio of the optional Bowers & Wilkins Diamond Surround Sound System, the result is a unique rear seat experience that also sends eyes and ears on a journey.

The luxury-class 7 Series Sedan is available as an all-electric pioneer BMW i7 since 2022. Thanks to an output of 400 kW (544 hp) and an all-electric range of more than 600 km, you can enjoy maximum dynamic and flexible sustainable and locally emission-free mobility. Specially composed by Hans Zimmer, BMW IconicSounds Electric accompany every driving mode with a special soundscape to make the driving experience even more immersive and impressive.

Production period: Since 2022
Engines: 2 electric engines (544 hp, 400 kW)
Range: up to 625 kilometers (WLTP*)
BMW i5.
THE FIRST GENERATION (BMW G60).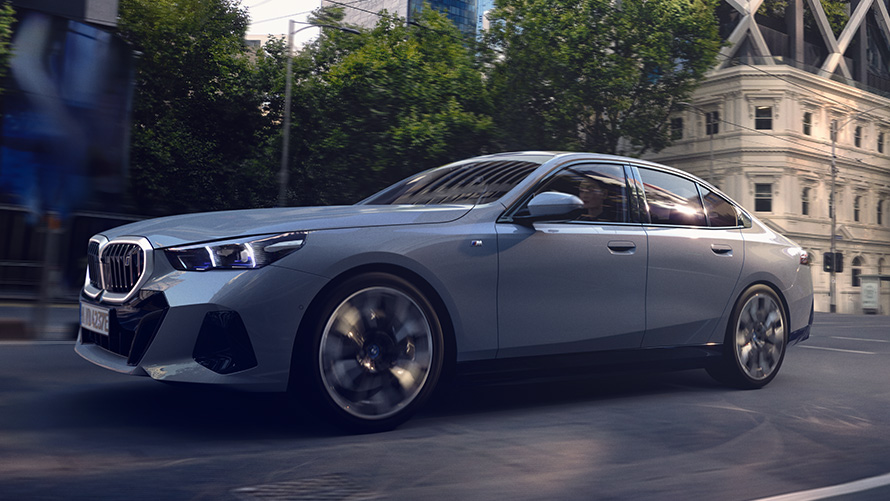 (BMW i5 G60 BEV)
The BMW i5 heralds the beginning of a new era. It is the first model of the 5 Series with an all-electric drive. With 250 kW (340 hp) of power, the BMW i5 eDrive40 is excitingly sporty to drive. However, a range of up to 582 km makes the new BMW i5 just as suitable for everyday use and enjoyable on long journeys. Extensive assistance systems such as the Driving Assistant Professional or the BMW Live Cockpit Professional enhance safety and comfort.

Visually, the BMW i5 continues the success of the BMW 5 Series, complemented by functional design details. Typical BMW proportions, a long wheelbase, the elongated bonnet and a flowing roofline characterise its appearance. Highlights such as the illuminated BMW kidney "Iconic Glow", the large panoramic glass roof or the crystalline interaction bar emphasise its luxurious character.

Production period: since 2023
Engines: Electric engine (250 - 442 kW, 340 - 601 hp)
Electric range electric: up to 582 kilometres (WLTP)
Length/width/height: 5,060 mm/1,900 mm/1,505 - 1,515 mm

BMW i5 [1]: Energy consumption, combined WLTP in kWh/100 km: 18.9–15.9; Electric range, WLTP in km: 497–582
Energy consumption and electric range.
BMW i4[1]:
Energy consumption in kWh/100km: 24–16
Electric range in km: 591–493

BMW iX3:
Energy consumption in kWh/100km: 19.0–18.6
Electric range in km: 458–450

BMW iX:
Energy consumption in kWh/100km: 23.0–19.4
Electric range in km: 630–327

BMW i7 xDrive60[1]:
Power consumption in kWh/100 km (combined, WLTP): 19.6–18.4
Electric range in km (WLTP): 590–625

BMW i5[1]:
Energy consumption, combined WLTP in kWh/100 km: 18.9–15.9
Electric range, WLTP in km: 497–582

The values of the vehicles labelled with [1] are preliminary.

Official data on power consumption and electric range were determined in accordance with the mandatory measurement procedure and comply with Regulation (EU) 715/2007 valid at the time of type approval. In case of a range, figures in the WLTP take into account any optional equipment. For newly type-tested vehicles since 01.01.2021, the official data no longer exist according to NEDC, but only according to WLTP. For more information on the WLTP and NEDC measurement procedures, see www.bmw.de/wltp.
Read more