THE 5
Its mission statement: setting new standards. The BMW 5 Series is the embodiment of the modern business saloon. Thanks to its dynamic and simultaneously elegant appearance, it convincingly meets the expectations that are placed today on a vehicle of its class: aesthetic athleticism and driving pleasure with state-of-the-art technology.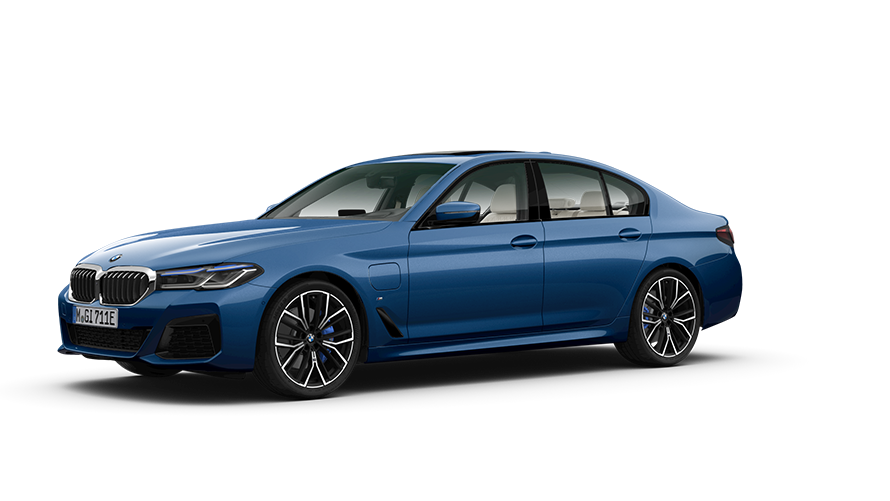 BMW 5 SERIES SEDAN
The BMW 5 Series Sedan is the epitome of a sporty business saloon. At very first sight it conveys an impression of stylish athleticism that particularly expresses itself in the dynamic silhouette and reduced design language. Clear surfaces and precise contours lend the elegant exterior a modern, technical atmosphere. The elegant and functional interior completes the innovative ambition of the vehicle with fuature-oriented technologies and sporty features. In combination with impressive driving dynamics and innovative technologies, the BMW 5 Series Sedan provides comfort, self-assuredness and, above all, a supreme level of sheer driving pleasures on journeys both short and long.
A success story that goes back decades and is the ultimate business vehicle: the BMW 5 Series Sedan. Sporty, elegant and confident – and not to mention extremely future-orientated. With numerous technical innovations or optional driver assistance systems from BMW ConnectedDrive, like Driving Assistant Plus. And, of course, the efficient petrol engines in the BMW 520i, BMW 528i, BMW 535i and BMW 550i. Then there are the latest diesel units such as those used in the extraordinarily economical BMW 520d, BMW 525d, BMW 530d and BMW 535d, and the impressively dynamic M550d. In addition to all this, the intelligent BMW xDrive all-wheel drive system ensures driving pleasure on every road, on every bend and in every driving situation.

Plenty of room for the highest requirements: the BMW 5 Series Touring boasts numerous driver assistance systems, the 8-speed Steptronic transmission and a selection of powerful and economical petrol and diesel engines. Also featured is a luggage space of 560 litres, which can be extended to a total of 1,670 litres with its three-part folding backrest. In addition to all this, the intelligent BMW xDrive all-wheel drive system ensures driving pleasure on every road, on every bend and in every driving situation.

The BMW 5 Series Gran Turismo combines the stylish presence of a sedan with the sporty elegance of a coupé. Beneath its coupé-style roof line and the two-part tailgate, the occupants enjoy a raised seating position in luxury surroundings, and travel in comfort of the highest calibre.

Can a car become more and more efficient while becoming increasingly dynamic? The BMW ActiveHybrid 5 delivers the proof: yes, it can. A very special hybrid with an intelligent drive concept that offers a view of what to expect in the next generation of hybrid technology. And so this car also represents a further step towards the future for the entire fleet, as a means of significantly lowering petrol consumption and reducing CO2 emissions – thus perceptibly increasing driving pleasure.

Whether you are looking for a used or new BMW 5 Series vehicle – here you will find all the information, test reports and offers for financing and leasing the current BMW 5 Series models – and, of course, a dealer for your test drive as well.
Read more