ANSWERS. ANYTIME, ANYWHERE.
Concierge Services.
ที่สุดของการบริการสำหรับคุณ เสมือนมีเลขาส่วนตัวอยู่ข้างกายตลอด 24 ชั่วโมง ทำให้คุณไม่ต้องวุ่นวายในการหาข้อมูล บริการ Concierge Services สามารถช่วยคุณหาร้านอาหาร ร้านค้า ATM รวมถึงส่งตำแหน่งของสถานที่ไปยังระบบนำทางในรถของคุณอัตโนมัติ และยังสามารถช่วยคุณหาข้อมูลเที่ยวบินสภาพอากาศ หรือแม้แต่รายการภาพยนตร์ที่เข้าฉายได้อีกด้วย

Read more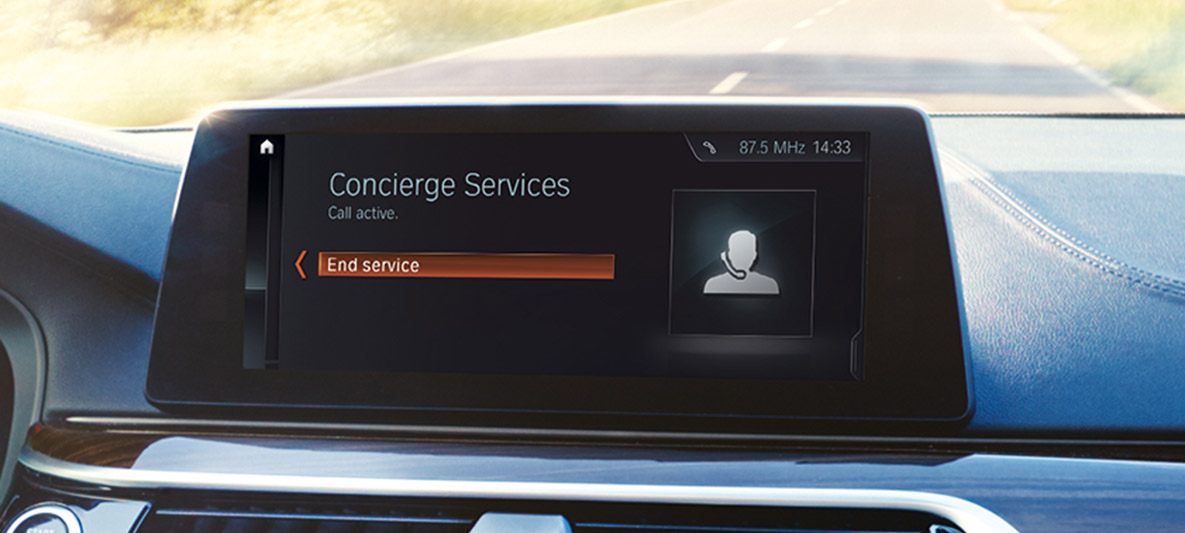 YOUR PERSONAL ASSISTANT.
Whether you are looking for the nearest cash dispenser, need an on-duty pharmacist or wish to book a hotel room – our BMW Call Centre Agents from Concierge Services are always on hand to assist: 24 hours a day, seven days a week. Simply pressing a button connects you directly with your "personal assistant".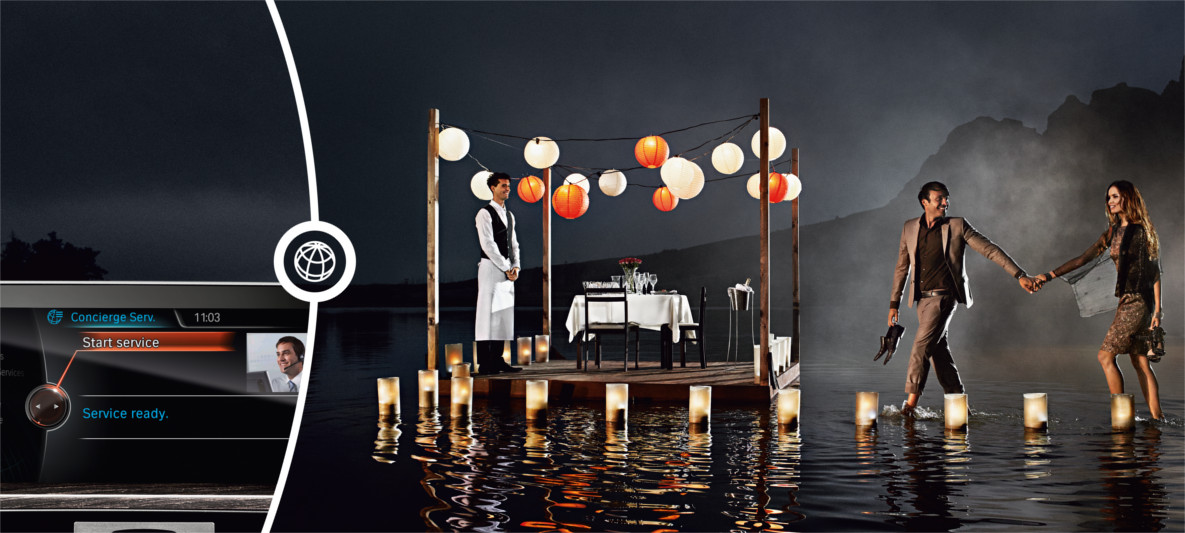 HELPS YOU FIND THE MOST BEAUTIFUL DESTINATIONS.
Concierge Services help you to select your travel destinations and provides you with useful information. Wherever you are and whatever the time. If you are looking for a specific location, the BMW Call Centre is there to offer advice. Once you have decided on your destination, the address details are sent straight to your navigation system.

Requirements/availability

Requirements:

ConnectedDrive Services as special equipment

Availability:

only in combination with the Navigation system Professional, Navigation system Business, Radio Professional