AT YOUR SERVICE.
Remote Services.
Looking for your car on a crowded parking lot outside the shopping centre on a Saturday? It's not necessary. With Remote Services within BMW Connected you can save yourself the inconvenience of a long search. Thanks to the services, you can control your BMW from afar. And you can do more than find your vehicle on a large parking lot.

Read more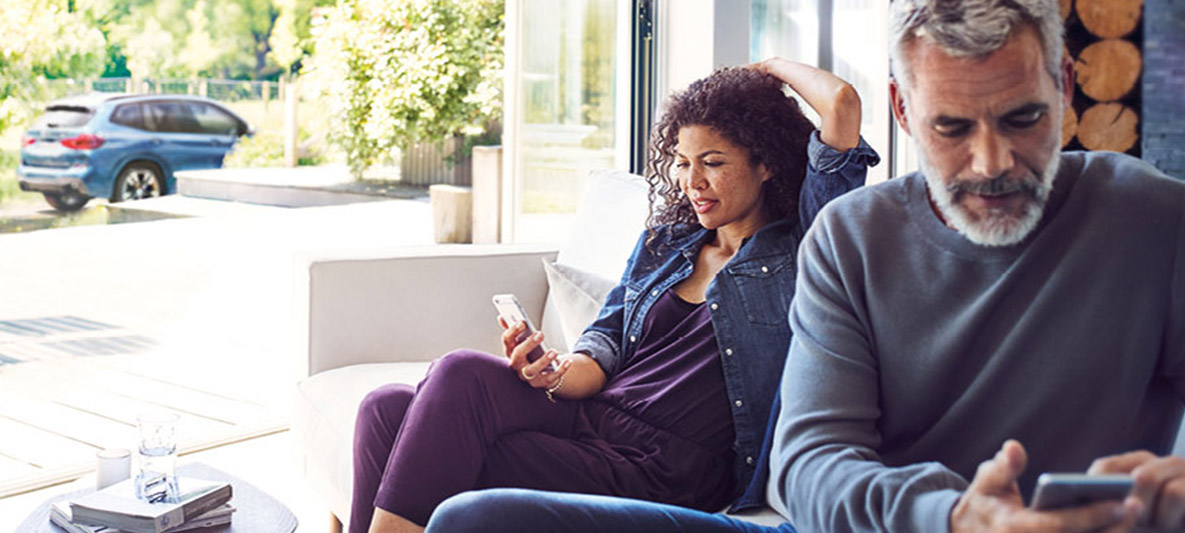 REMOTE SERVICES.
With the Remote Services of BMW Connected (available in App Store and Google Play Store), various vehicle-related functions, such as locking and unlocking the car, can be operated remotely.
The vehicle's location can also be indicated by honking the horn or flashing the lights, or on a map in the BMW Connected App. Users can also activate their vehicle's climate control immediately or schedule a time to do so in the near future.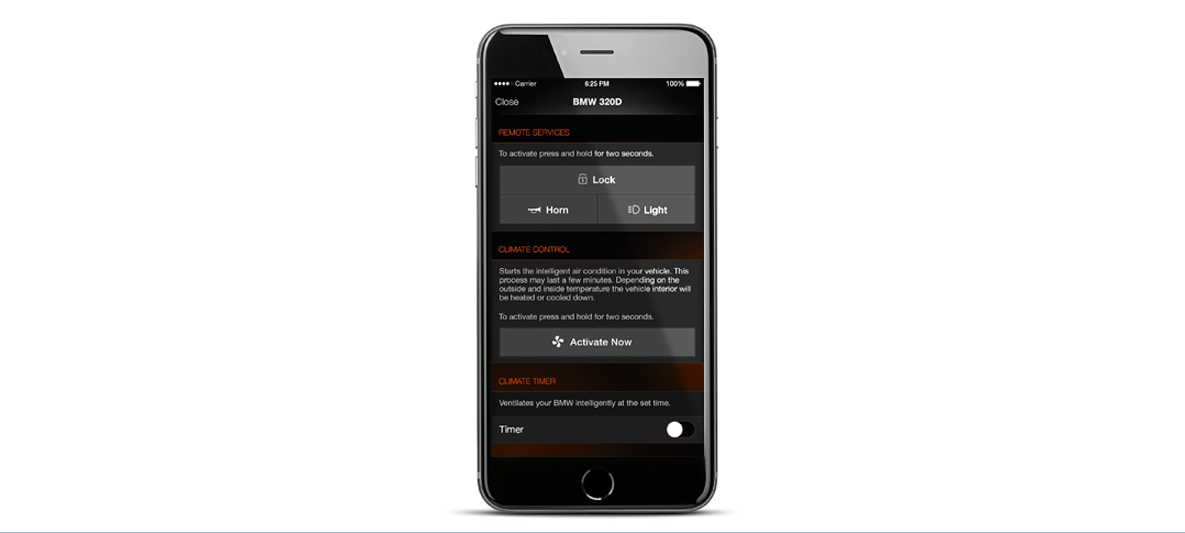 EVERYTHING UNDER CONTROL.
If you don't feel like scraping ice off the windows in winter and would like to get into a warm car, you can set the temperature of your BMW ahead of time with the Remote Services of BMW Connected. Via the menu option "Activate now" you can start the intelligent air condition*. Depending on the outside and inside temperature, your vehicle will turn on either the auxiliary heating** or the auxiliary ventilation***.
* Available only for BMW i and BMW iPerformance models
** This requires the optional equipment item auxiliary heating.
*** Depending on the series and model, some vehicles require additional optional equipment for automatic air conditioning in order to operate the "Climate-auxiliary ventilation" function.

Requirements/availability

Requirements:

ConnectedDrive Services as special equipment
Before you can use Remote Services, they must be activated in the BMW ConnectedDrive customer portal (incl. security question for use via the call centre)
BMW Connected can be downloaded at no cost from the App Store® and Google Play™. To use the app inside BMW cars, you should have the option code 6AK 'ConnectedDrive Services' (incl. BMW Apps functionality) and the optional Remote Services (6AP).

Availability:

only in combination with the Navigation system Professional, Navigation system Business, Radio Professional
the BMW Call Centre can be contacted in Germany on the following telephone number: +49-89-1250 16010