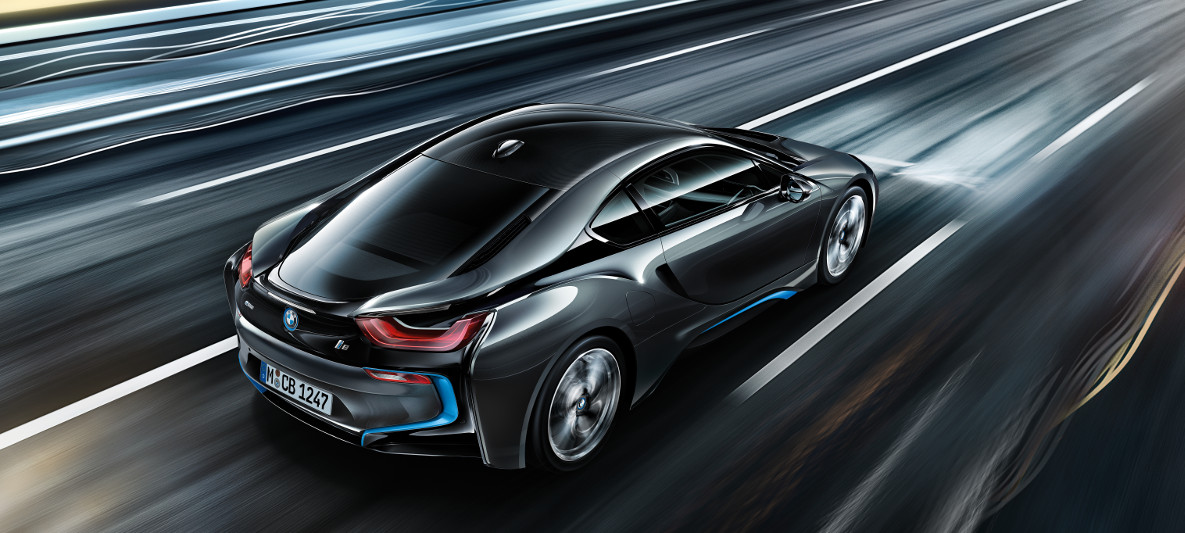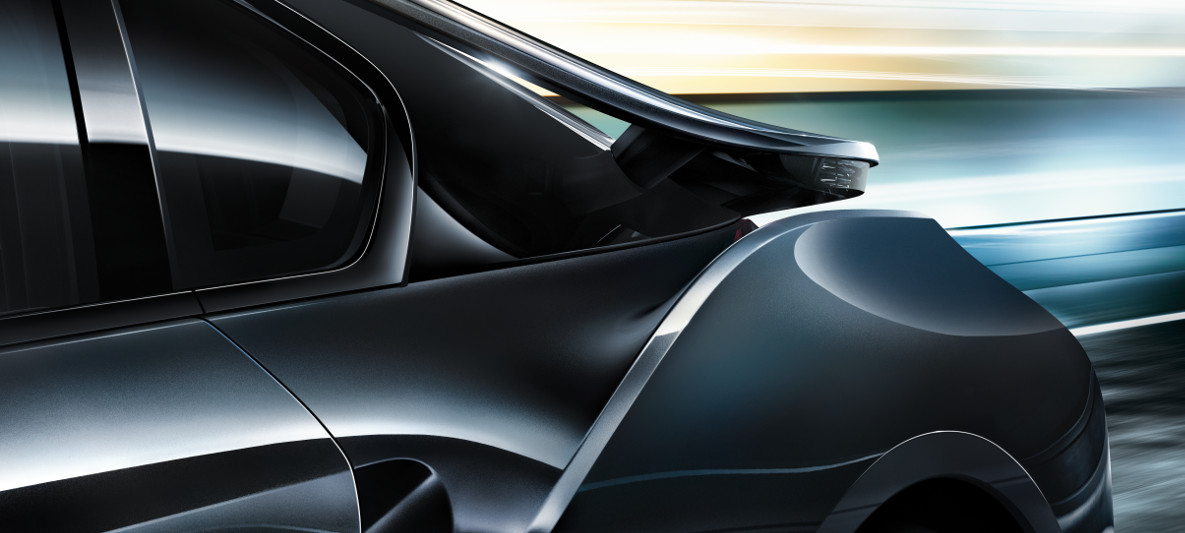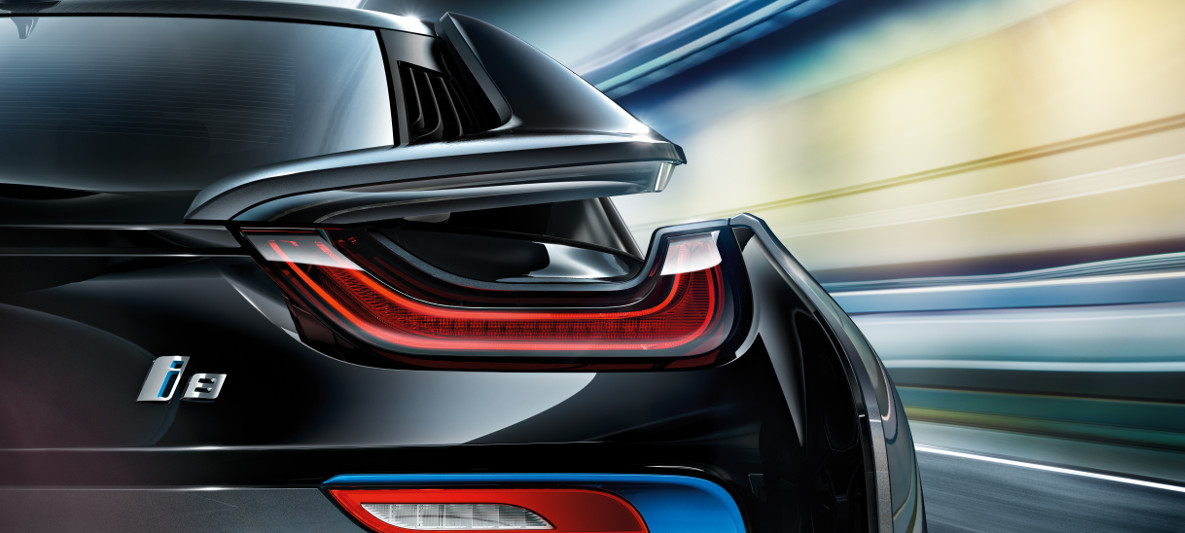 Design

Aerodynamic features
INTELLIGENT LIGHTWEIGHT CONSTRUCTION.
Consistent lightweight construction is of vital importance for electric vehicles. It's one of the vehicle's most expressive traits and influences dynamics, design and efficiency. A lower vehicle weight means faster acceleration, higher agility and maximum efficiency.

Read more
INTELLIGENT LIGHTWEIGHT CONSTRUCTION.
Lightweight construction in the BMW i8.
Less weight. More agility and efficiency
CARBON (CFP)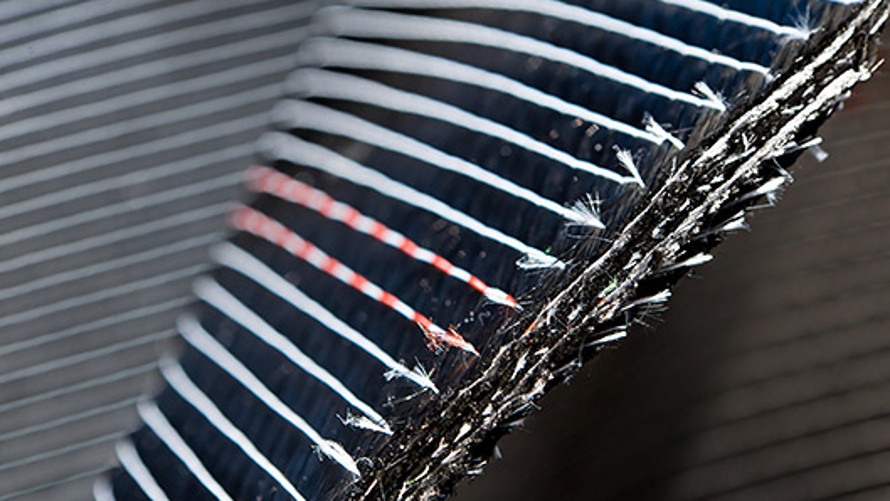 To make up for the extra weight of the electric battery, the BMW i8 makes innovative use of a range of materials, even down to screws and bolts out of aluminium. The carbon compound comprising the passenger cell is an ingenious all-rounder. Up to 50 % lighter than steel and about 30 % lighter than aluminium with the same highly-stable, crash-safe material properties. An important component of the innovative LifeDrive architecture that changes everything in the BMW i8 – even the future of sporty driving.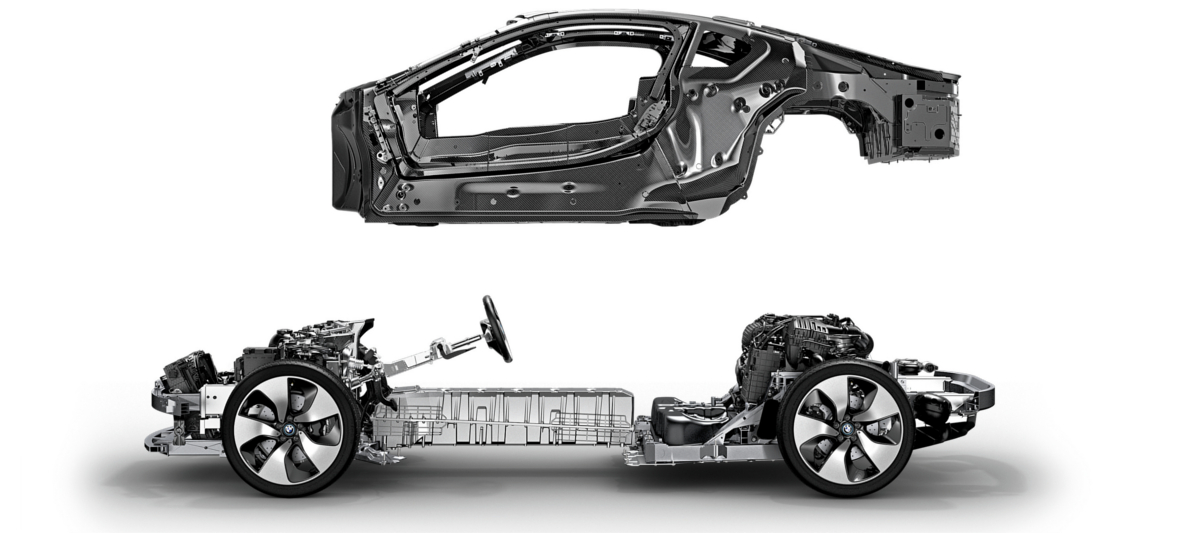 LIFE DRIVE ARCHITECTURE.
Sports car proportions meet an extraordinary lightweight concept. The LifeDrive architecture is made up of two units that correspond exactly to the requirements of intelligent lightweight construction. The Drive module is the aluminium bodyshell. The high-voltage battery and drive components in the front and back are accommodated here. The Life module is the ultra-light passenger cell made of high-strength carbon. It compensates for the extra weight of the electric motor and the high-voltage battery. In its entirety it's known as the LifeDrive concept and makes the BMW i8 the forerunner of the hybrid generation. With a lightweight construction concept that fits like a bespoke suit: to bring full sportiness and well-planned sustainability efficiently to the street.

50:50 axle load distribution

​
* Some images are for advertisement. The appearance and equipment may differ from the actual vehicle. Please contact your nearest BMW authorized dealer for more information.