Innovative drive concept
The sporty character of the BMW i8 is noticeable everywhere, thanks to the vehicle's intelligent drive control system. Its combustion engine and electric drive interact precisely, while the exceptional control of all flows of energy results in an optimal combination of efficiency and dynamics.

Read more
BMW eDrive as plug-in hybrid.
The first sports car with the fuel consumption of a compact car.

Powerful plug-in hybrid system

BMW eDrive

Optional Charging
BMW TWINPOWER TURBO 1.5-LITRE 3-CYLINDER PETROL ENGINE.
The BMW TwinPower Turbo 1.5-litre 3-cylinder petrol engine, which was newly developed as part of the BMW EfficientDynamics strategy, unites all the advantages that one would expect from the power unit of a sports car. Its engine management guarantees optimum charge changing processes across the ignition point and ensures a rapid response from the turbocharger. During operation, the 170 kW (231 hp) engine proves to be extremely free-revving and delivers up to 320 Nm of torque. At the same time, the dynamics and the high performance level are accompanied by outstanding efficiency, as demonstrated by the combined consumption of only 2.1 l/100 km <info_icon_co2_disclaimer> and CO2 emissions of 49 g/km<info_icon_co2_disclaimer>.
Read more
BMW TWINPOWER TURBO 1.5-LITRE 3-CYLINDER PETROL ENGINE.
Lightweight and compact.
The BMW TwinPower Turbo engine displays a strong performance with low consumption.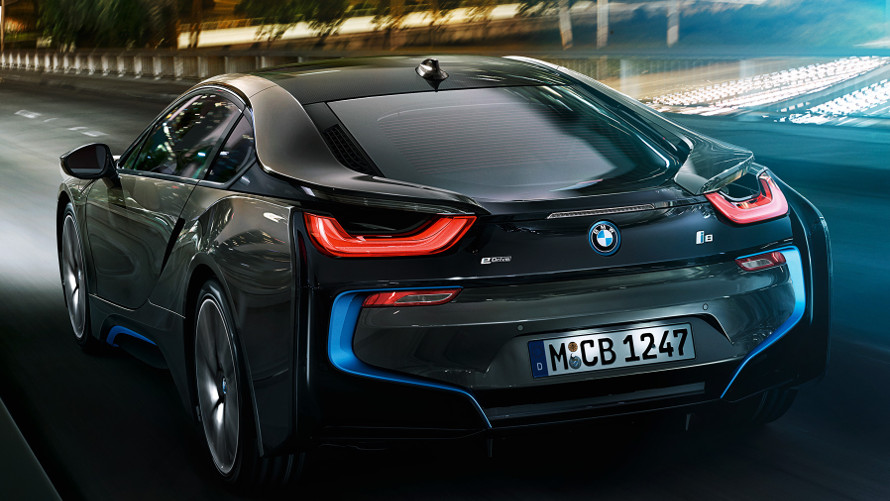 DRIVING MODES.
A variety of modes for an exceptional driving experience: COMFORT, ECO PRO, SPORT and the eDrive button optimise the vehicle properties of your BMW i8 according to the driving situation. Purely electrical driving is possible up to a range of 35 km as is an extremely athletic sports car feeling in extra-urban areas. Between the two lies the best of both worlds: the petrol engine and electric motor constantly demonstrate that their technical symbiosis is never a compromise.

* Determined in internal BMW consumption studies. The driving range is depending on a variety of factors, especially: personal driving behaviour, selected route, weather conditions, usage of heating/cooling and preconditioning.
COMFORT mode

ECO PRO mode

SPORT mode

eDrive button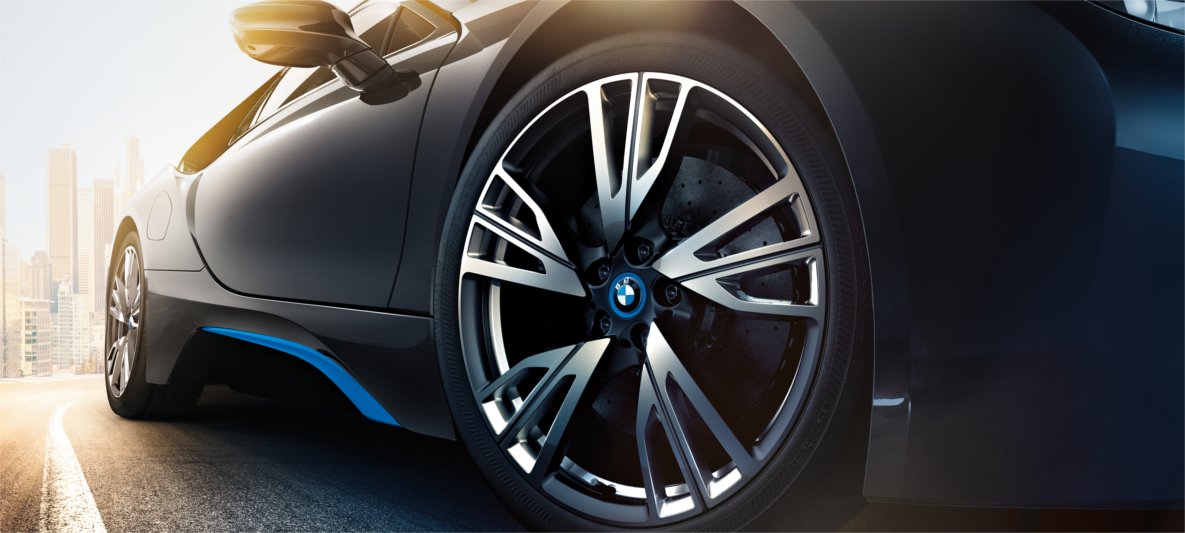 ALL-WHEEL DRIVE.
In eDrive mode, the BMW i8 drives completely electrically, while Hybrid mode allows the intelligent combination of two types of drive that provide optimal traction in every situation. The electric drive, a powerful 96 kW (131 hp), is located on the front axle. The rear axle is driven by an authoritative three-cylinder petrol engine with 170 kW (231 hp). All four wheels can be powered simultaneously by two engines and – depending on the driving situation – the advantages of front, rear or al-wheel drive utilised. In extra-urban environments, the fully-fledged all-wheel drive in the BMW i8 comes into its own – at speeds of up to 250 km/h.


​
* Some images are for advertisement. The appearance and equipment may differ from the actual vehicle. Please contact your nearest BMW authorized dealer for more information.