COVID-19 Health Protection Protocol for BMW
STANDARD CHECK
Screen body temperature under 37.5 for all staff
SAFETY CHECK
Require body temperature checking of every incoming customers
ALWAYS WEAR MASK
Staff are requested to put the mask on when closely contact with customers
NO RISK ZONE
Traveling to high risk of spreading zone is not permitted
AVOID SPREADING
Hand sanitizers are display prominently around the venue
EMPHASIZE HAND WASH
Hand washing hourly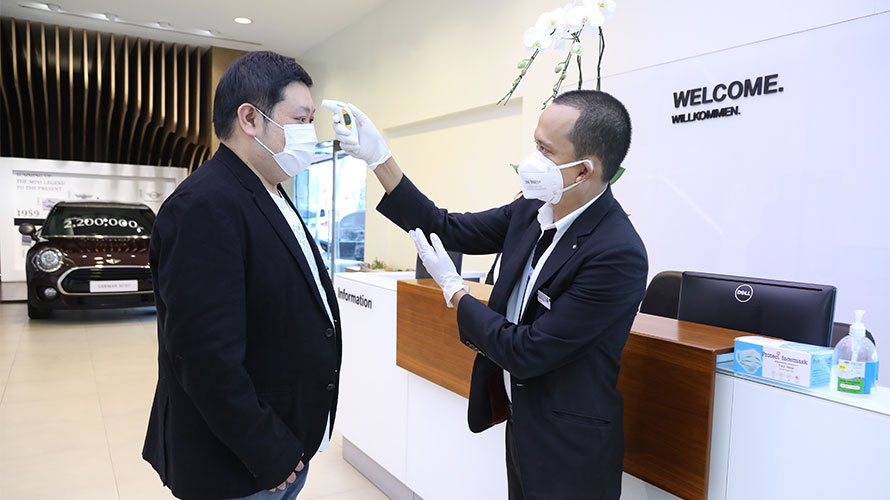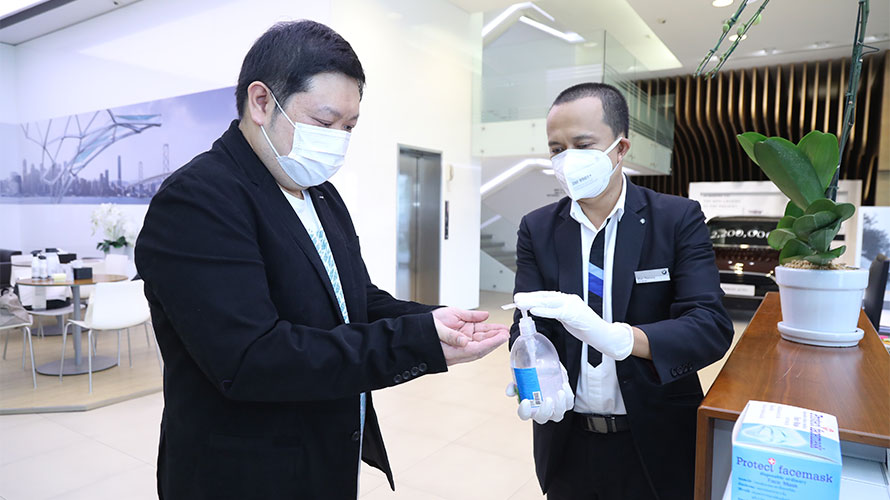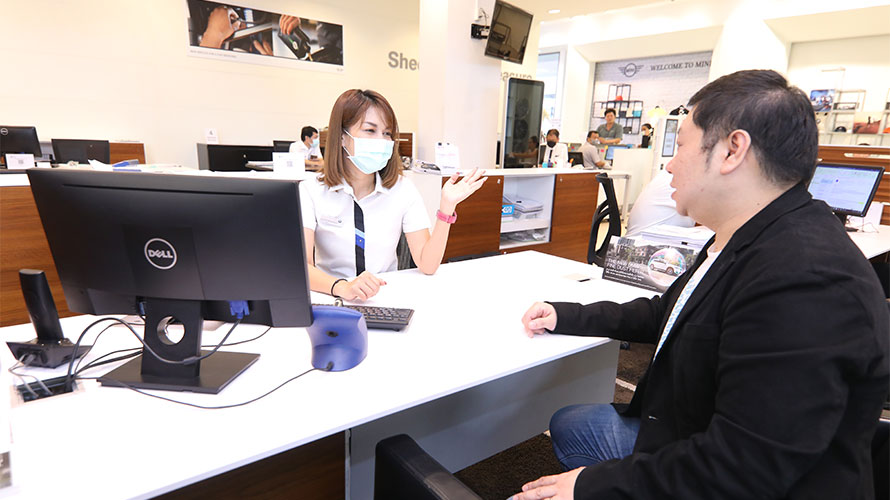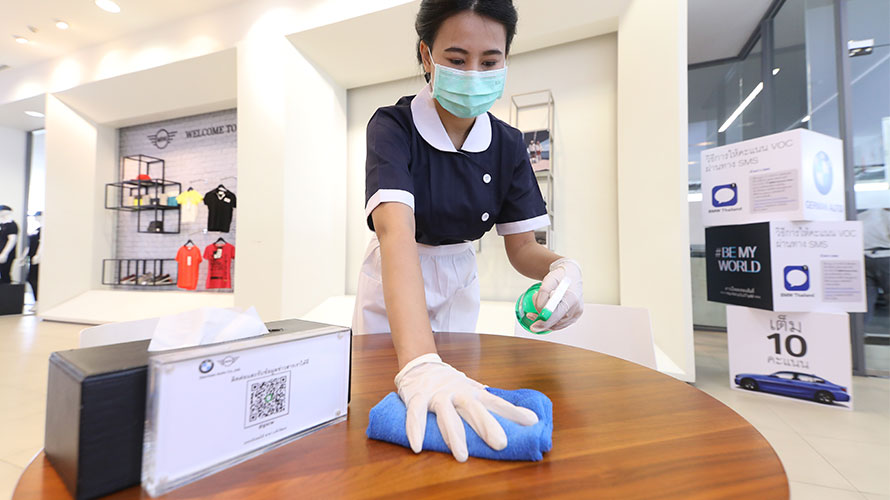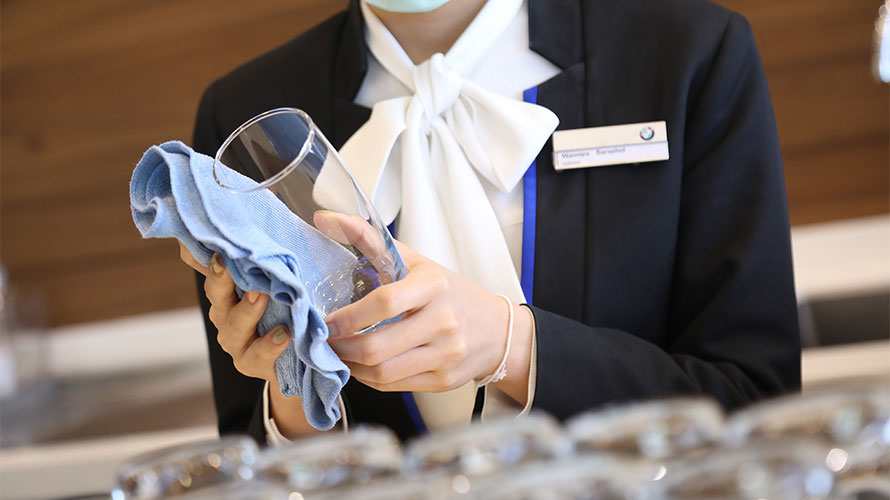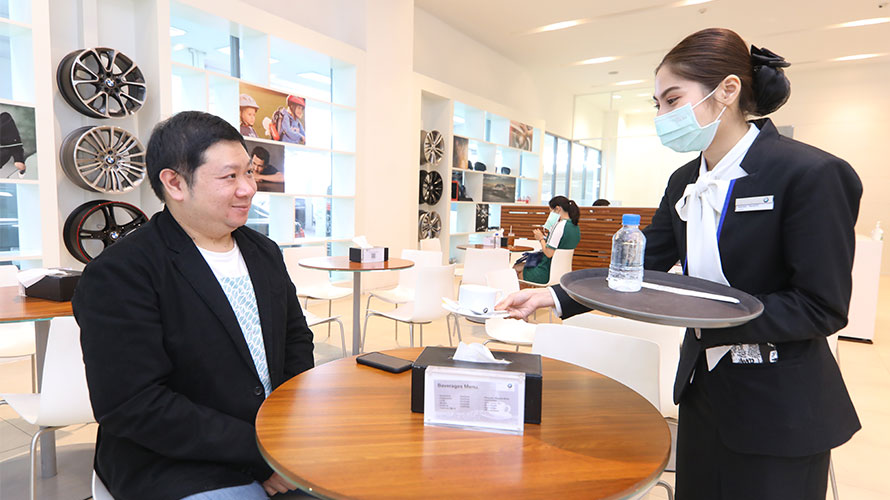 Dealerships nationwide have implemented thorough procedures to minimize any and all risks of exposure to the novel coronavirus for customers, employees, and vehicles – including expansion of existing service offerings to provide enhanced safety and convenience to current and prospective customers alike.

Upon entry, all employees and visiting customers undergo full safety and hygiene procedures – including temperature check and use of hand sanitizers – with staff in surgical masks.

Every area coming into contact with customer and staff is thoroughly cleaned throughout the day.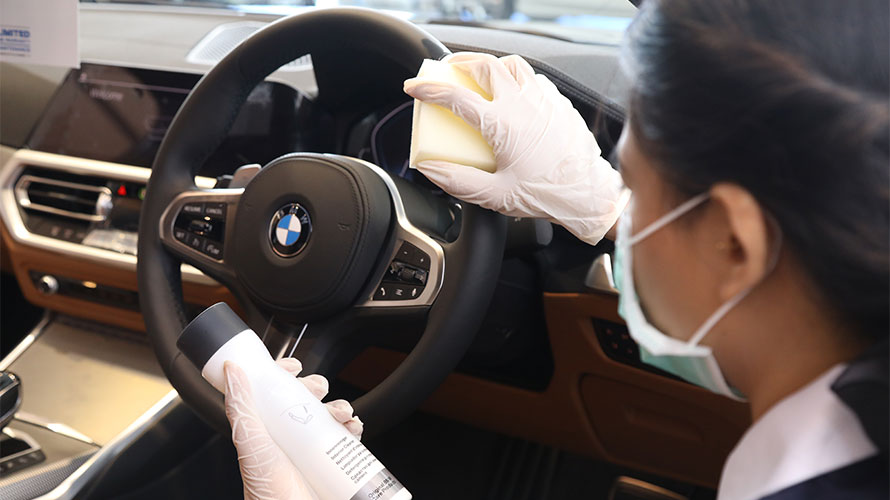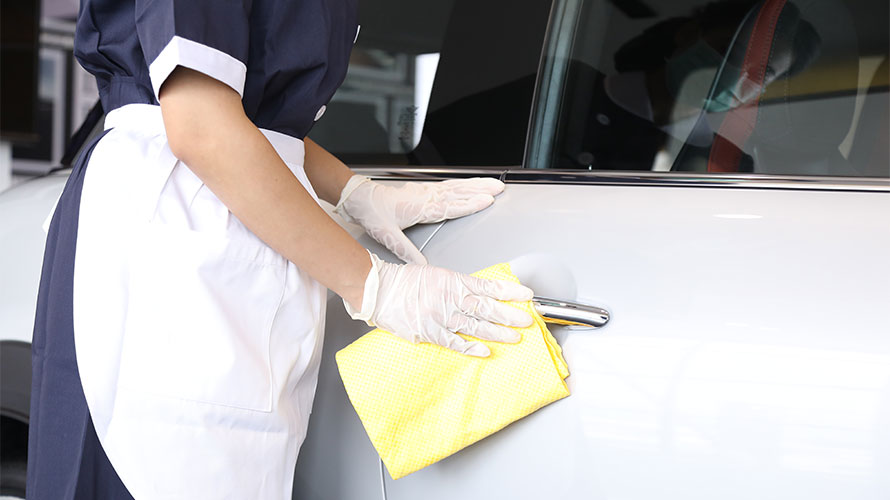 Prospective customers seeking a test drive can rest assured with meticulous sanitizing practices for each and every car. All test vehicles are thoroughly cleaned after every drive, with special attention paid to key contact surfaces such as the steering wheel, gear lever, and door handles. Proper ventilation ensures that the vehicle feels fresh and clean. BMW owners looking for even greater peace of mind can also opt to purchase the BMW Fine Dust Filter accessory, which delivers filtration performance of up to 99.5% for bacteria and allergens up to 0.3μm in size and filter out up to 70% of all fine particulate matter smaller than 2.5μm (PM2.5).

Q: Are BMW Authorized Service Centers open during the state of emergency?

A: BMW Authorized Service Centers are still open as usual. If any changes occur, it is our priority to make sure you are quickly informed.

Q: Can I reschedule my service appointment I made earlier? I am concerned with the COVID-19 spread.

A: Absolutely. You can either reschedule or cancel. Simply contact the BMW Authorized Service Center you have made your appointment. If you made online, you can change or cancel your appointment anytime at www.bmw.co.th.


Q: If the service indicator light appears but I'm not convenient to take my car for service because of the COVID-19 spread, how long can I still drive my car?

A: The yellow service indicator light appears when the service is due. However, you can continue driving for another 2,000 km. or about a month after the indicator first lighted up. You can check your remaining distance in your car's iDrive by selecting My Vehicle / Vehicle Status on the menu.