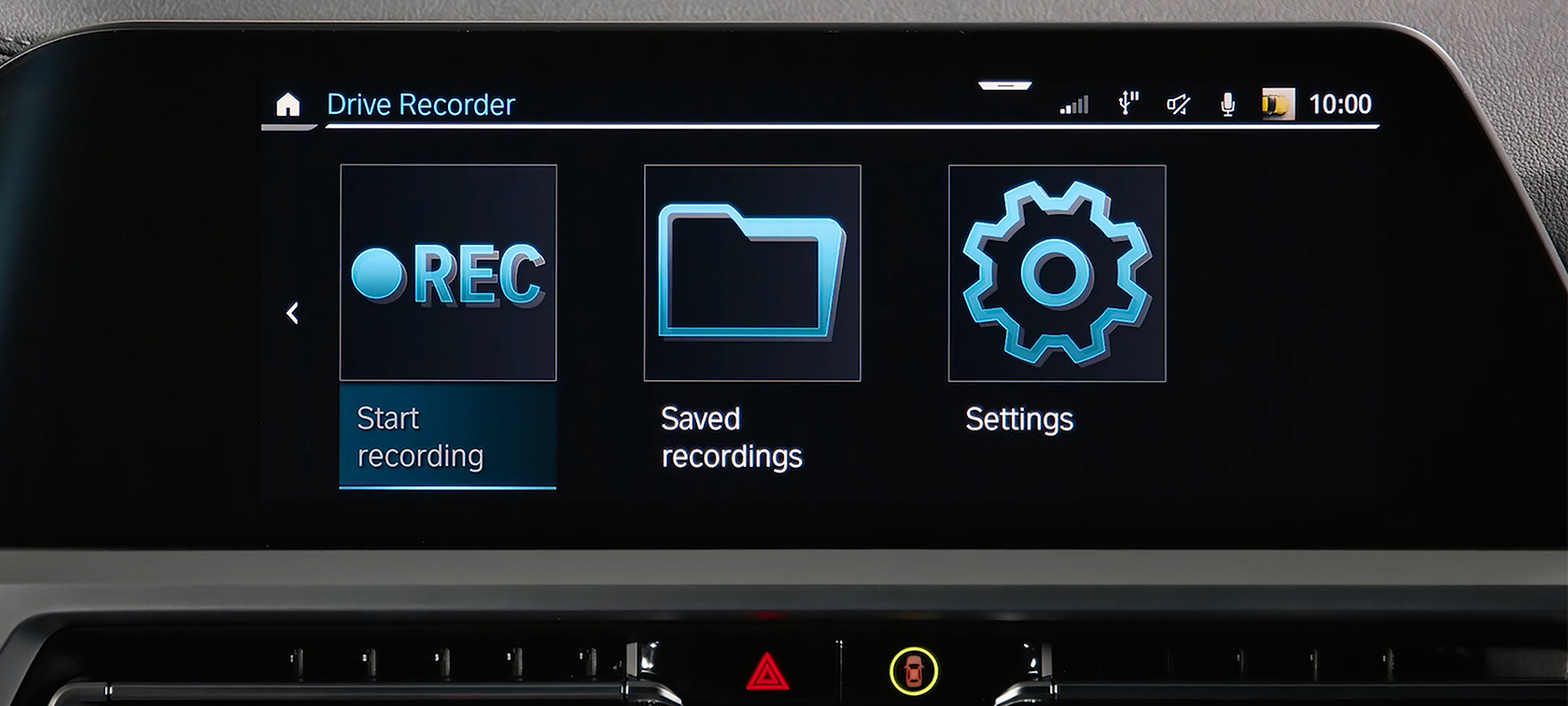 Press Release | 2021.05.07
BMW THAILAND EXTENDS SURROUND VISUAL CAPABILITIES WITH BMW DRIVE RECORDER TO CONTINUE JOURNEY OF INNOVATION
Bangkok. BMW Thailand has brought the vision of a more personalised and digitalised future for mobility closer to everyday reality with the introduction of BMW Drive Recorder – a digital service that enables on-board camera system to record 360-degree video footage of the vehicle's surroundings while driving. The BMW Drive Recorder can be activated manually to take videos when driving through particularly spectacular scenery. It can also be automatically triggered in the event of an accident, providing greater peace of mind for drivers with videos from various angles around the vehicle to be reviewed at a later time. BMW Drive Recorder will be available through flexible subscription offers on the BMW ConnectedDrive Store from today onwards for specific BMW models running the Operating System 7.0 and equipped with Surround View camera system and Parking Assistant Plus technology*.
Mr. Alexander Baraka, President, BMW Group Thailand, said, "Digitalisation and personalisation are key ingredients in our customer-centric approach. We always seek to offer best-in-class products and services that fit customers' needs and preferences. To achieve this, we have been providing a greater level of flexibility and an individual offering that is customised for them across our product range. The BMW Drive Recorder is a digital service that not only allows us to build on the potential of our automotive innovation, but it also enables us to offer a premium customer experience that matches the rhythms of the modern lifestyle. With this new service, customers can easily capture and share memorable journeys with their loved ones while making sure that their mobility needs are being responded to – even in critical traffic situations."
Read more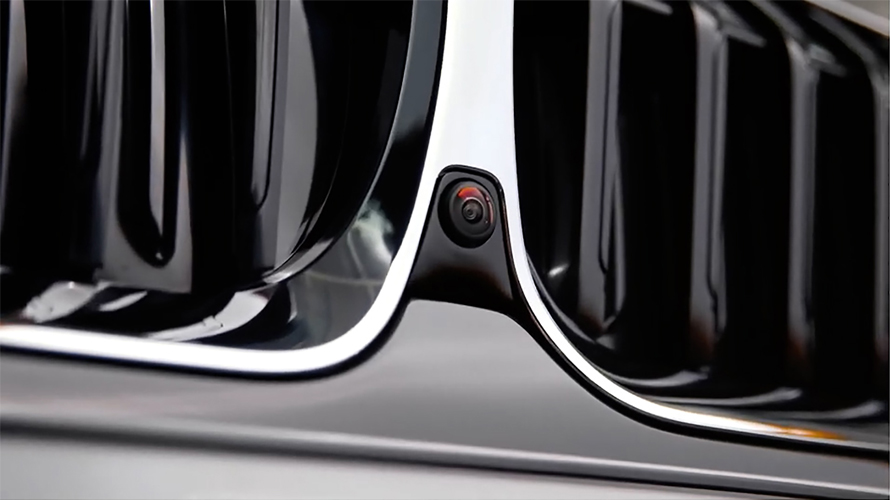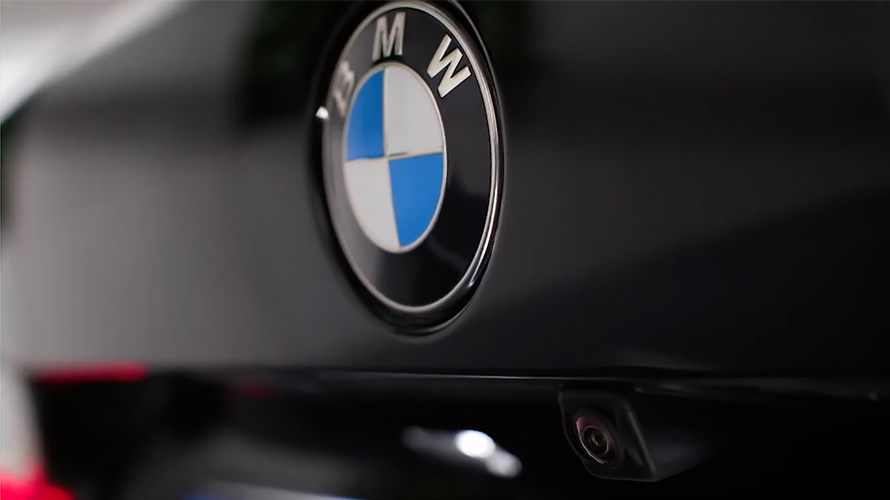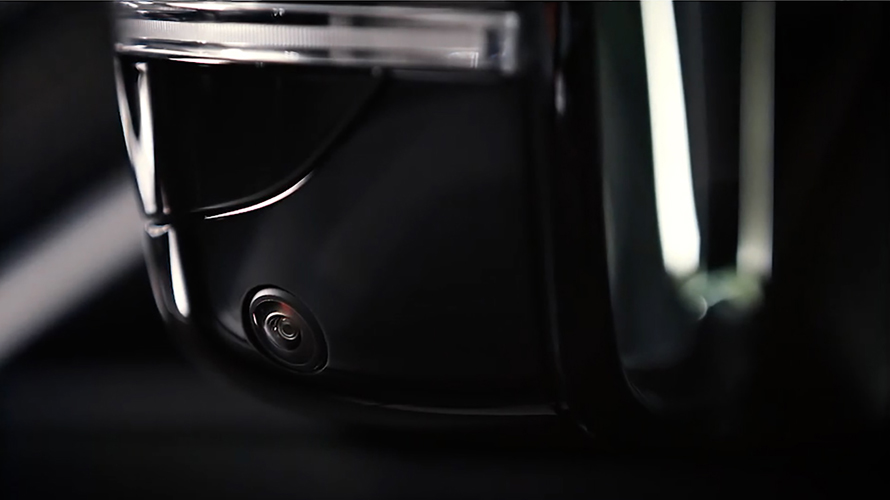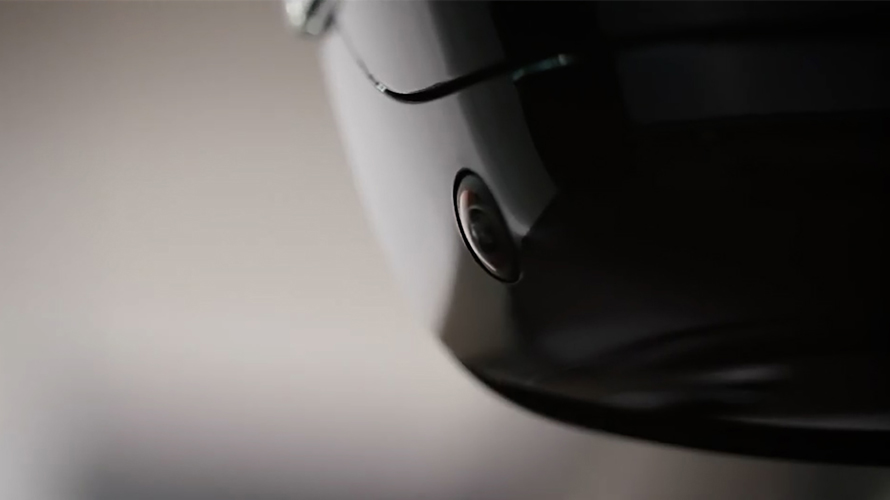 This new digital service from BMW extends the potential of the four on-board cameras beyond parking and driving in narrow spaces. To capture memorable moments while driving through a scenic route, the BMW Drive Recorder can be easily activated anytime from the App menu of BMW Operating system or by pressing and holding the Panoramic button on the centre console to immediately start recording video footage. It can also be automatically activated when the crash sensor detects an event of a collision while driving, allowing drivers to refer back to the footage for subsequent reconstruction of the incident – providing not only multiple camera angles but also important data such as date, time, speed and GPS coordinates.
Apart from selecting between manual and automatic recording modes, BMW Drive Recorder also comes with a range of personalised settings including recording time and camera angles. Recordings can be up to 40 seconds in length with options of recording time before and after an event for customers to choose from – starting from 5 seconds to a maximum of 20 seconds. No audio is recorded. Customers can also select which camera will be used by the Drive Recorder – i.e., all, front and rear, and front or rear. Up to 10 recordings can be stored in the iDrive system and can be viewed or deleted at a later time via the Control Display or exported to USB storage devices. The customer will always be notified of every recording right from the start and can choose to deactivate the Drive Recorder function. In order to use the function, the customer must read and accept the "Personal and legal usage" disclaimer, otherwise the function stays deactivated. Additionally, Drive Recorder is only available with the engine in operation.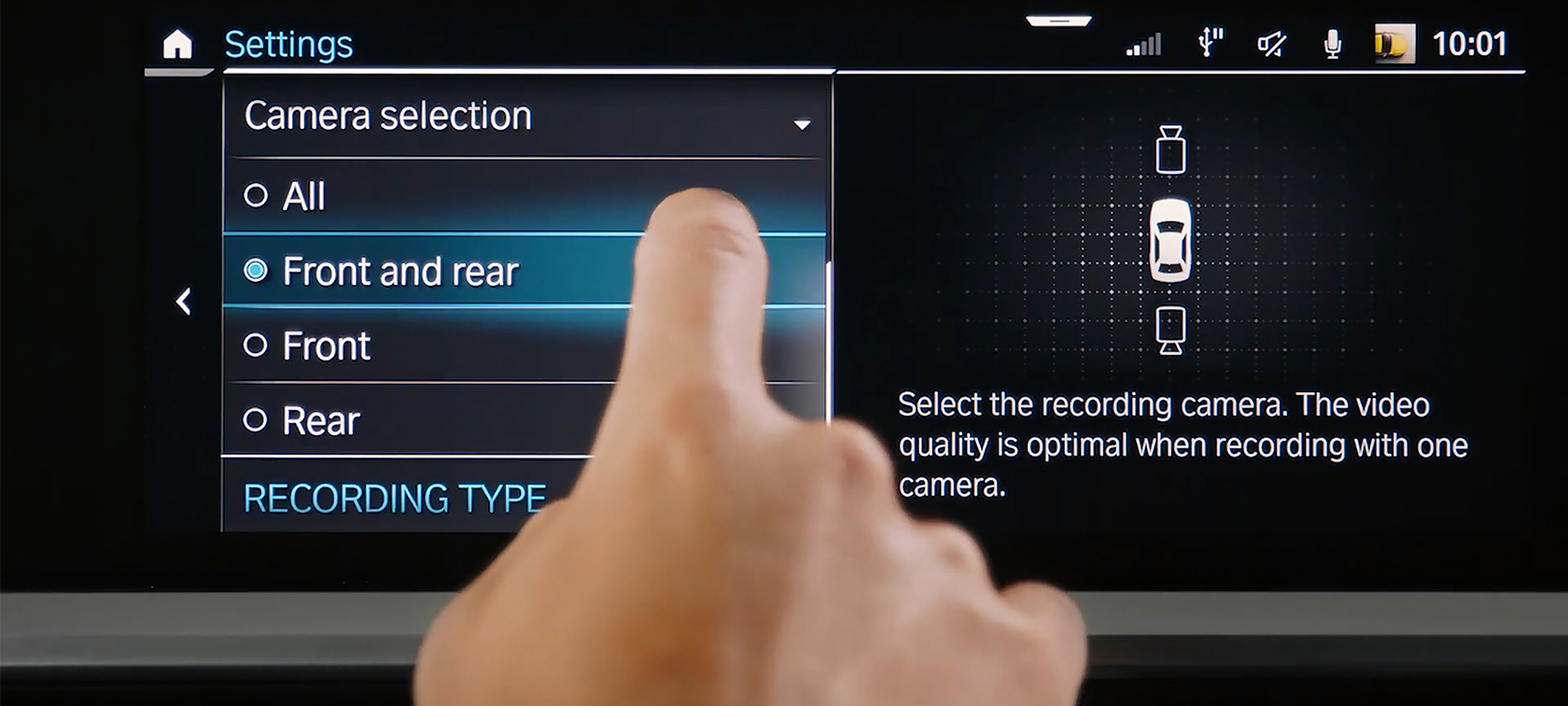 The BMW Drive Recorder is offered as a digital service which can be easily subscribed to on the BMW ConnectedDrive store. The software will then be automatically installed in the vehicle and can be activated in the iDrive menu. A range of flexible subscription plans is available for customers to choose from*:
*The BMW ConnectedDrive contract is vehicle-bound and cannot be transferred to or used in another vehicle.
Read more
*Specific models supporting this feature include the BMW 330e M Sport, the new BMW 530e M Sport, BMW 745Le xDrive M Sport, BMW M850i xDrive Coupe, BMW X5 xDrive45e M Sport, BMW X6 xDrive30d M Sport, BMW X7 M50d, and BMW X7 xDrive30d. Supported vehicles must have the latest BMW Operating System 7.0, latest software version, and equipped with surround view camera system.
Read more
The BMW Group  
With its four brands BMW, MINI, Rolls-Royce and BMW Motorrad, the BMW Group is the world's leading premium manufacturer of automobiles and motorcycles and also provides premium financial and mobility services.
The BMW Group production network comprises 31 production and assembly facilities in 15 countries; the company has a global sales network in more than 140 countries.  
In 2020, the BMW Group sold over 2.3 million passenger vehicles and more than 169,000 motorcycles worldwide. The profit before tax in the financial year 2019 was € 7.118 billion on revenues amounting to € 104.210 billion. As of 31 December 2019, the BMW Group had a workforce of 126,016 employees.
The success of the BMW Group has always been based on long-term thinking and responsible action. The company has therefore established ecological and social sustainability throughout the value chain, comprehensive product responsibility and a clear commitment to conserving resources as an integral part of its strategy.  
BMW Group Thailand  
BMW Group Thailand, a subsidiary of BMW AG, Germany, was established on the 3rd October 1998. The three entities of BMW Group Thailand are BMW (Thailand) Co., Ltd. with responsibility for wholesales & marketing of BMW Group products, BMW Manufacturing (Thailand) Co., Ltd. with responsibility for BMW and BMW Motorrad local production, and BMW Leasing (Thailand) Co., Ltd. with responsibility for financial services offerings to both wholesale and retail customers.  
In 2020, BMW Group Thailand recorded a stable performance with 12,426 BMW and MINI deliveries. A total of 11,242 BMW vehicles were delivered to Thai customers, a slight 4.3% decrease from 2019, while a total 1,184 MINI vehicles were delivered in Thailand, reflecting a small dip of only 1.7% drop year-on-year. BMW Motorrad Thailand maintained its performance despite difficult conditions in 2020 with 1,224 motorcycles delivered.
On the production side, the BMW Group Manufacturing Thailand plant was founded on BMW Group's strong belief in the growth potential of Asian markets and Thailand in particular with its unique location, strong manufacturing base, and ready supply of skilled automotive labor, being an automotive hub for ASEAN. On-going investment has been put into the expansion of plant Rayong in terms of assembling processes, aiming to meet growing customer demand. In addition, with approximately 4 billion Thai Baht representing the amount of annual purchasing in Thailand, the BMW Global Purchasing office has been established in Thailand. This is to source various components from local suppliers in Thailand and the broader ASEAN region, in order to supply the entire BMW production network of 31 production and assembly facilities, located in 15 countries worldwide.  
BMW Group Manufacturing Thailand produces the following 17 models: BMW 2 Series, BMW 3 Series, BMW 5 Series, BMW 7 Series, BMW X1, BMW X3, BMW X5, and BMW X7. For BMW Motorrad, the BMW F 900 R, BMW F 900 XR, BMW F 750 GS, BMW F 850 GS, BMW F 850 GS Adventure, BMW R 1250 GS, BMW R 1250 GS Adventure, BMW S 1000 R and BMW S 1000 RR are also locally assembled at the plant. In addition, BMW Group Manufacturing Thailand now assembles five BMW plug-in hybrid models; BMW 330e, BMW 530e, BMW X3 xDrive30e, BMW X5 xDrive45e and BMW 745Le xDrive.
For further information, please contact: 
BMW Group Thailand  
1397 
www.bmw.co.th
www.mini.co.th
www.bmw-motorrad.co.th
Media Contacts: 
Carl Byoir & Associates 
Suthatip Boonsaeng (08-7685-1695 or0-2627-3501 ext.102) 
Thornthawat Thongnab (08-3225-4567 or 0-2627-3501 ext.206) 
Pawalisa Thanawajeran (08-6564-4726 or 0-2627-3501 ext.125) 
Pichanan Toonkamthornchai (08-5157-7557 or 0-2627-3501 ext.101) 
sboonsaeng@carlbyoir.com, tthongnab@carlbyoir.com, pthanwajeran@carlbyoir.com, ptoonkamthornchai@carlbyoir.com
Read more