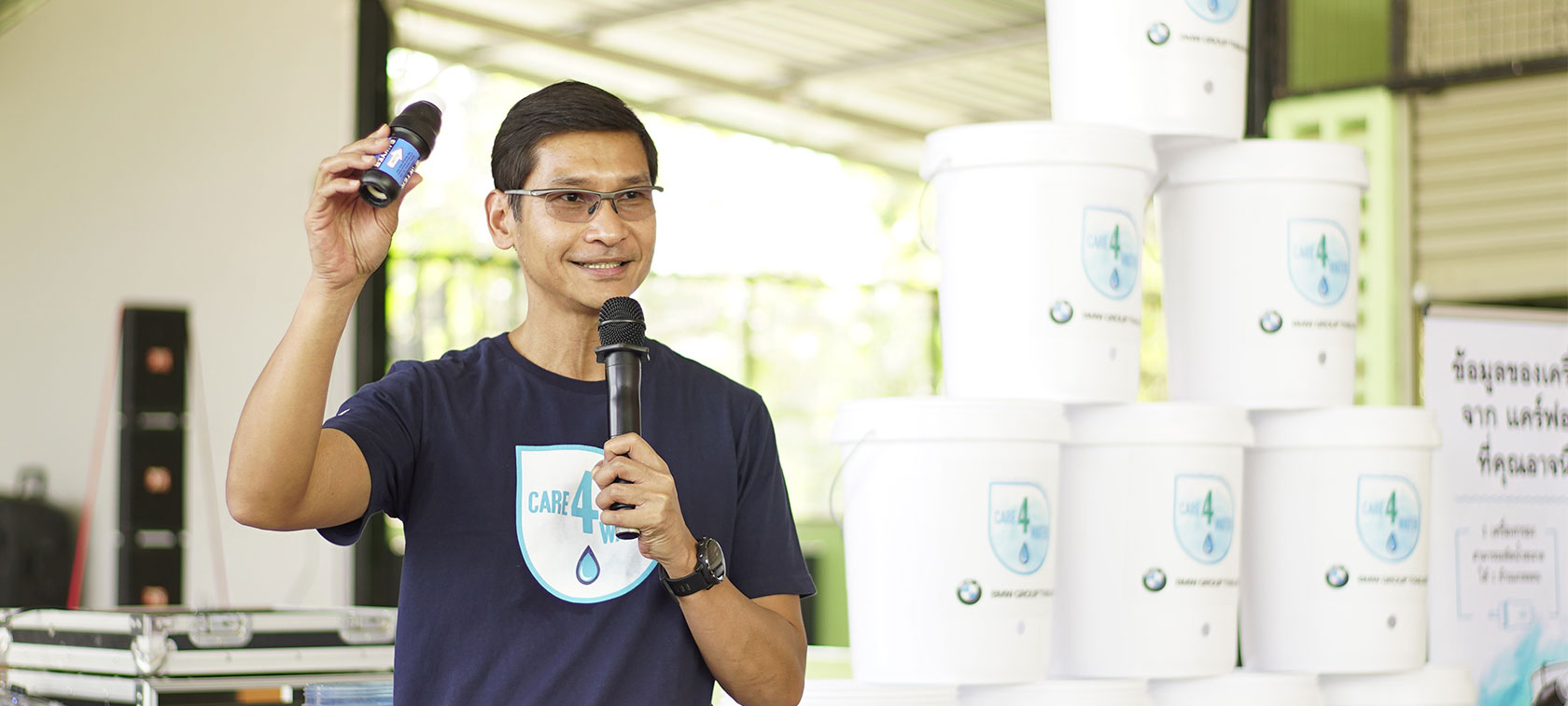 Press Release | 2020.01.13
BMW Group Thailand enters fifth year of Care4Water with caring gift of clean water through filtration systems for community in Suphan Buri
Suphan Buri. BMW Group Thailand's Care4Water project – a collaboration with non-profit organization Waves for Water and BMW, MINI and BMW Motorrad authorized dealers – has entered its fifth year with the delivery of 101 sets of water filtration equipment to the community at Ban Kluai School – Taphoen Khi in Dan Chang district of Suphan Buri province. Knowledge on water filter maintenance and water supply management was also shared along with the filters to facilitate improvements in attaining sustainable clean water consumption and overall quality of life.
Mr. Alexander Baraka, President, BMW Group Thailand, said, "Since the initiation of the Care4Water project in Thailand in 2015, we have continuously provided access to clean water to communities in need across Thailand. Volunteers from BMW Group Thailand, Waves for Water, BMW, MINI and BMW Motorrad authorized dealers along with customers have joined forces to share valuable knowledge in water filtration and clean water consumption – effectively guiding members of rural communities in how to assemble, clean and maintain the water filters. This enables community members to take care of the filters by themselves for long-term use and pass on the knowledge to fellow residents. With appropriate maintenance, the donated filters can process up to 3 million litres of water, and a single filter can benefit as many as 100 persons. We are proud to give our helping hands to improve the quality of lives and well-being of people in Suphan Buri as well as the other communities in need across the nation."
Throughout the lifetime of the Care4Water project, BMW Group Thailand and its partners have delivered a total of 6,201 water filters to 72 communities in 32 provinces across Thailand. With a mission to elevate the livelihood and improve the health of community members through clean water consumption, the Care4Water project aims to continuously support rural communities lacking access to clean water supply for daily consumption by donating water filters and related accessories for water filtration in daily use.
The Care4Water project is a significant part of BMW Group's social responsibility activities and complements its path toward to the goal of achieving sustainability in all dimensions of business. Accordingly, social and environmental responsibility has become a pillar in BMW Group's long-term strategy – from products and services, production and value creation to employees and society.

Read more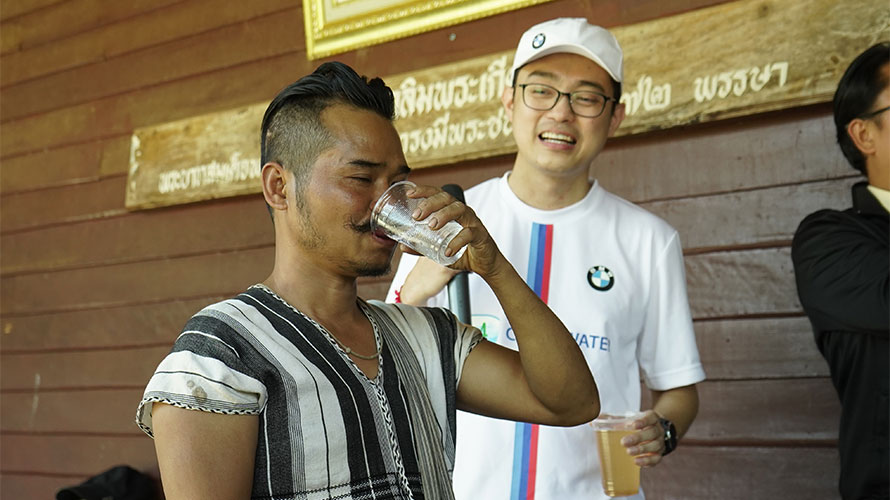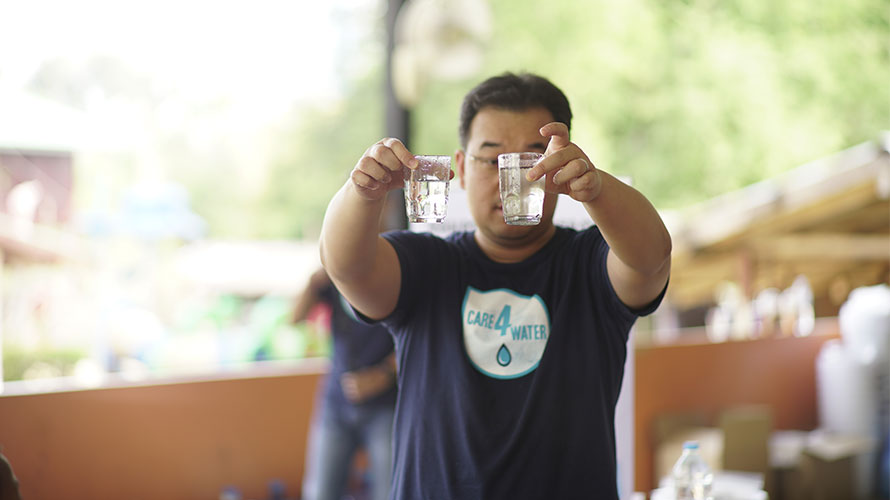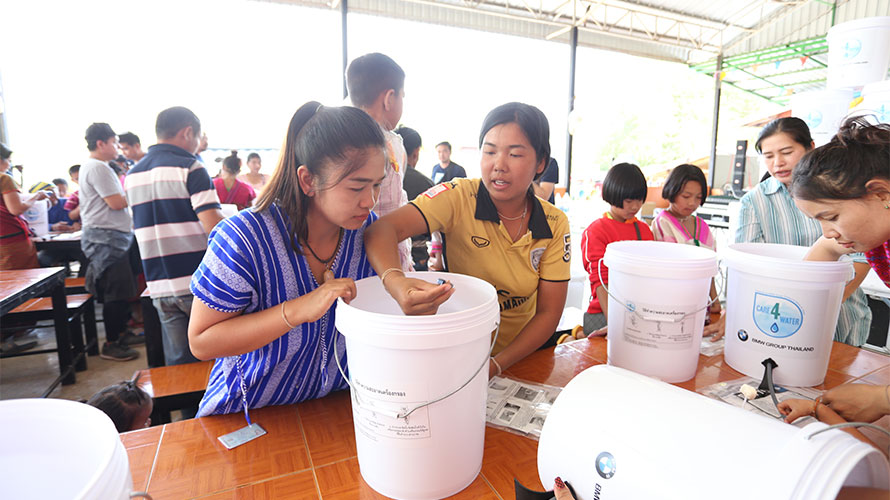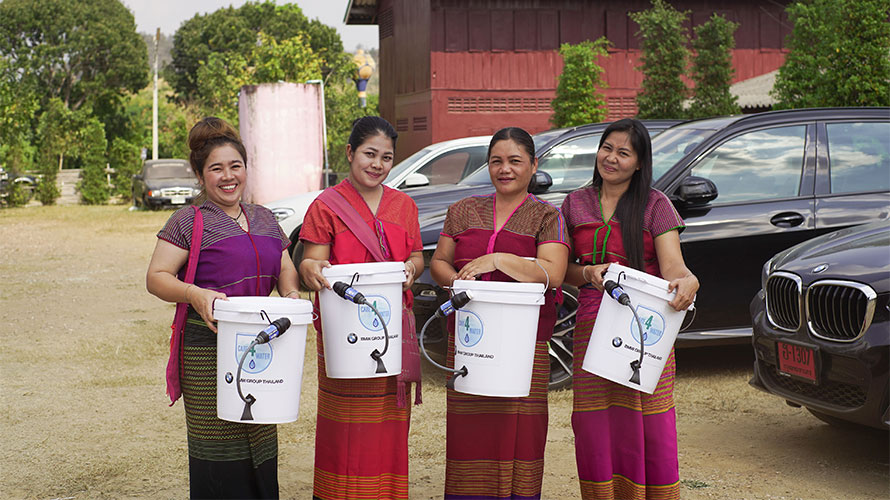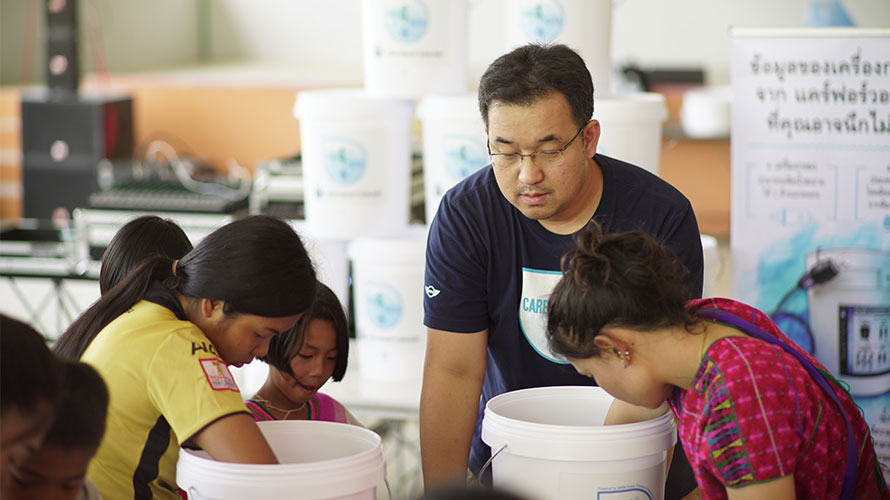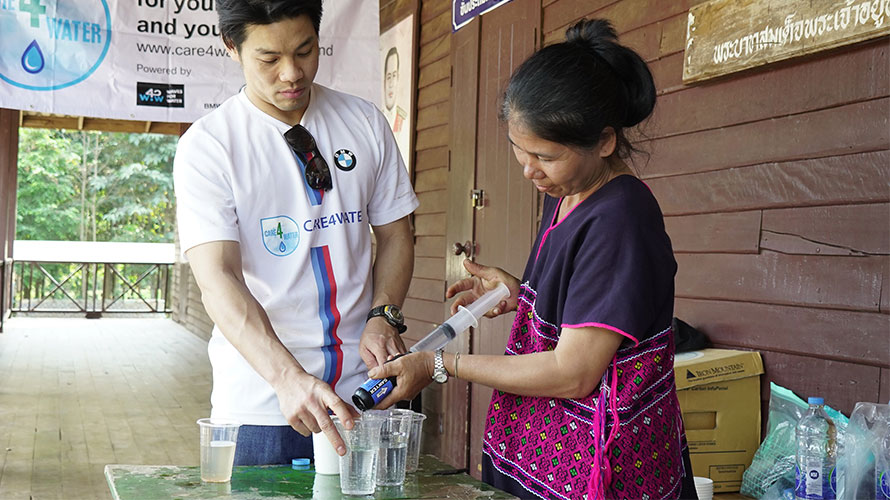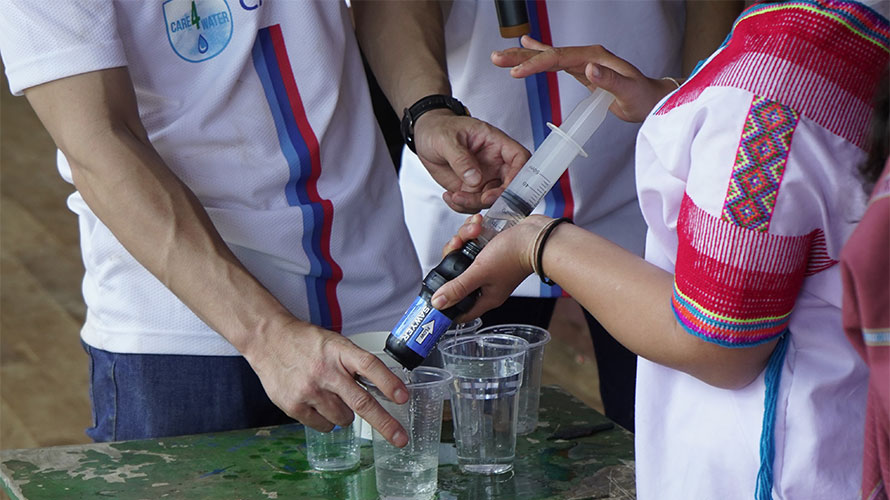 The BMW Group
With its four brands BMW, MINI, Rolls-Royce and BMW Motorrad, the BMW Group is the world's leading premium manufacturer of automobiles and motorcycles and also provides premium financial and mobility services. The BMW Group production network comprises 31 production and assembly facilities in 15 countries; the company has a global sales network in more than 140 countries.
In 2018, the BMW Group sold over 2,490,000 passenger vehicles and more than 165,000 motorcycles worldwide. The profit before tax in the financial year 2017 was € 10.655 billion on revenues amounting to € 98.678 billion. As of 31 December 2017, the BMW Group had a workforce of 129,932 employees.
The success of the BMW Group has always been based on long-term thinking and responsible action. The company has therefore established ecological and social sustainability throughout the value chain, comprehensive product responsibility and a clear commitment to conserving resources as an integral part of its strategy.
BMW Group Thailand
BMW Group Thailand, a subsidiary of BMW AG, Germany, was established on the 3rd October 1998. The three entities of BMW Group Thailand are BMW (Thailand) Co., Ltd. with responsibility for wholesales & marketing of BMW Group products, BMW Manufacturing (Thailand) Co., Ltd. with responsibility for BMW and BMW Motorrad local production, and BMW Leasing (Thailand) Co., Ltd. with responsibility for financial services offerings to both wholesale and retail customers.
In 2018, BMW Group Thailand reached new all-time highs with 12,036 BMW deliveries, representing a 20% increase year-on-year and the highest growth rate across BMW's global networks for the second consecutive year. The sales of BMW plug-in hybrid vehicles (PHEV) also achieved a record-high growth rate of 122% in Thailand over the past year. While MINI and BMW Motorrad also achieved the new record in sales with 1,051 vehicles MINI deliveries (growing sales by 4% year-on-year) and 2,154 BMW Motorcycles deliveries (growing sales by 8% year-on-year).
On the production side, the BMW Group Manufacturing Thailand plant was founded on BMW Group's strong belief in the growth potential of Asian markets and Thailand in particular with its unique location, strong manufacturing base, and ready supply of skilled automotive labor, being an automotive hub for ASEAN. On-going investment has been put into the expansion of plant Rayong in terms of assembling processes, aiming to meet growing customer demand. In addition, with approximately 4 billion Thai Baht representing the amount of annual purchasing in Thailand, the BMW Global Purchasing office has been established in Thailand. This is to source various components from local suppliers in Thailand and the broader ASEAN region, in order to supply the entire BMW production network of 31 production and assembly facilities, located in 15 countries worldwide.
BMW Group Manufacturing Thailand produces the following 14 models: BMW 3 Series Gran Turismo, BMW 5 Series, BMW 7 Series, BMW X1, BMW X3 and BMW X5. For BMW Motorrad, the BMW F 750 GS, BMW F 850 GS, BMW
F 850 GS Adventure, BMW R 1250 GS, BMW R 1250 GS Adventure, BMW S 1000 R, BMW S 1000 RR and BMW S 1000 XR are also locally assembled at the plant. In addition, BMW Group Manufacturing Thailand now assembles two BMW plug-in hybrid models; BMW 530e and BMW X5 xDrive45e.
For further information, please contact:
BMW Group Thailand
1-800-269-269
www.bmw.co.th
www.mini.co.th
www.bmw-motorrad.co.th
Media Contacts:
Carl Byoir & Associates
Suthatip Boonsaeng (08-7685-1695 or0-2627-3501 ext.102)
Thornthawat Thongnab (08-3225-4567 or 0-2627-3501 ext.206)
Pichanan Toonkamthornchai (08-5157-7557 or 0-2627-3501 ext.101)
sboonsaeng@carlbyoir.com, tthongnab@carlbyoir.com, ptoonkamthornchai@carlbyoir.com

Read more