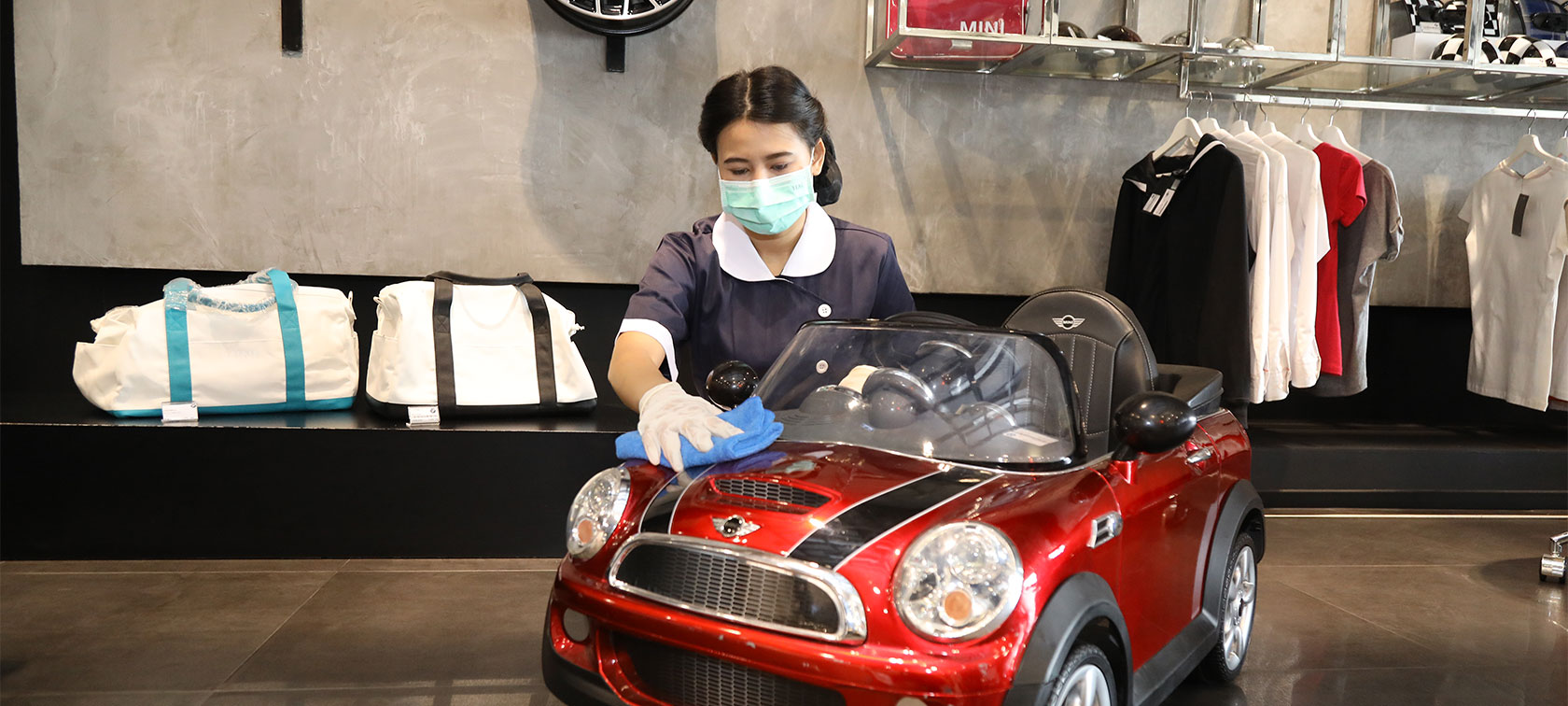 Press Release | 2020.03.10
BMW Group Thailand's dealers bolsters customer confidence in sales and services facilities with full hygiene measures to guard against COVID-19
Bangkok. BMW Group Thailand has announced a range of hygiene measures to ensure peace of mind for BMW, MINI, and BMW Motorrad customers amidst the ongoing situation with COVID-19. Dealerships nationwide have implemented thorough procedures to minimize any and all risks of exposure to the novel coronavirus for customers, employees, and vehicles – including expansion of existing service offerings to provide enhanced safety and convenience to current and prospective customers alike.
Mr. Alexander Baraka, President, BMW Group Thailand, said, "Customer trust is one of the cornerstones in our mission to deliver the best in premium automotive experiences. This commitment to trust extends beyond the vehicle and into every aspect of customer interaction. In light of the current situation with COVID-19 around the world, we have worked closely with our nationwide network of authorized dealers to step up preventive measures that help us uphold, or even enhance, the exceptional quality of services provided and contribute to widespread efforts in keeping the situation under control."
Every dealership in BMW Group Thailand's network will be carrying out mandatory temperature checks for all employees and visiting customers. Dealership staff are to refrain from any travel to high-risk territories as declared by the Thai government, and any staff who had traveled to these countries are to be immediately quarantined and monitored for 14 days.
All staff in contact with customers are required to wear face masks provided by the dealership, while facilities and areas that come into contact with customers are sanitized with disinfectant solutions on an hourly basis. Disinfectants are also available in dispensers for staff and customers along with informative posters around each dealership to serve as reminders of appropriate protective measures.
Prospective customers seeking a test drive can rest assured with meticulous sanitizing practices for each and every car. All test vehicles are thoroughly cleaned after every drive, with special attention paid to key contact surfaces such as the steering wheel, gear lever, and door handles. Proper ventilation ensures that the vehicle feels fresh and clean, upholding the standard of experience customers have come to expect of BMW, MINI, and BMW Motorrad. BMW owners looking for even greater peace of mind can also opt to purchase the BMW Fine Dust Filter accessory, which delivers filtration performance of up to 99.5% for bacteria and allergens up to 0.3μm in size and filter out up to 70% of all fine particulate matter smaller than 2.5μm (PM2.5).
Furthermore, customers can take advantage of our premium service offerings – including at-home test drives, vehicle cleaning services, online vehicle service appointments, and more. The first 200 online service appointments booked by customers in Bangkok in each month – with appointments made before June 30, 2020 and the service appointment date being no later than July 31, 2020 – now include full vehicle pickup and delivery service, allowing customers to rest assured in the comforts and safety of their homes.
Customers can schedule service appointments in advance at www.bmw.co.th or reach out to their preferred dealers directly.
Read more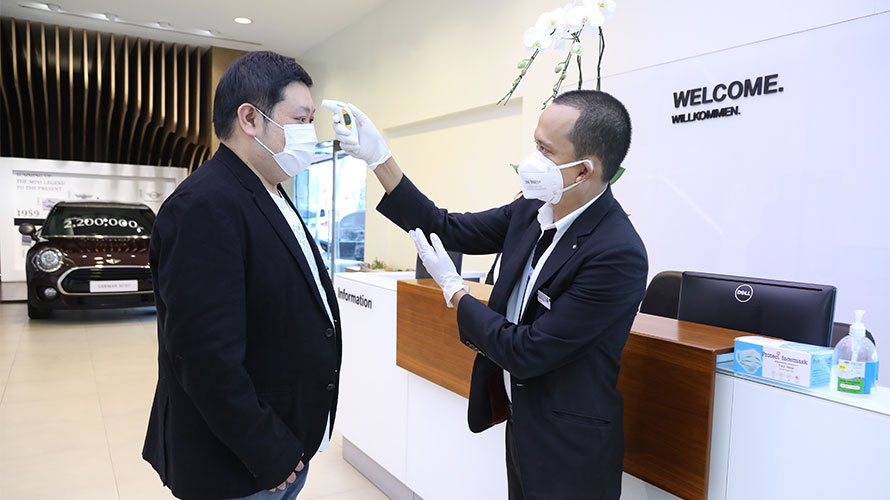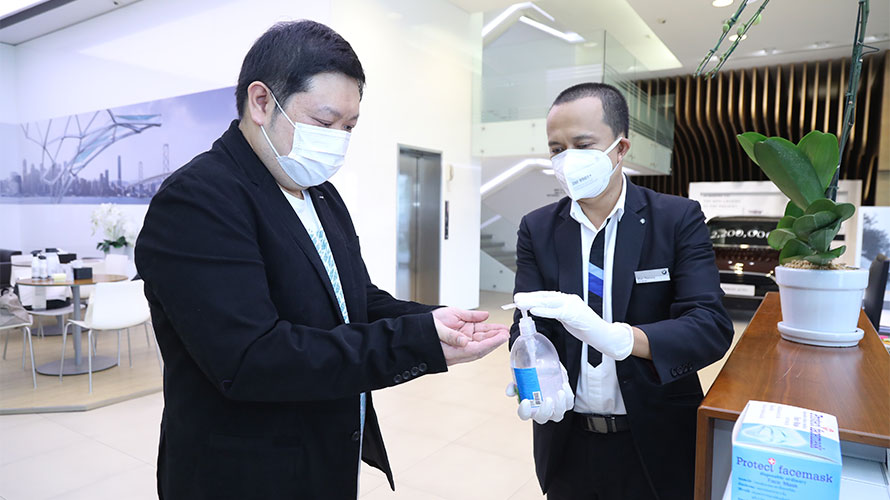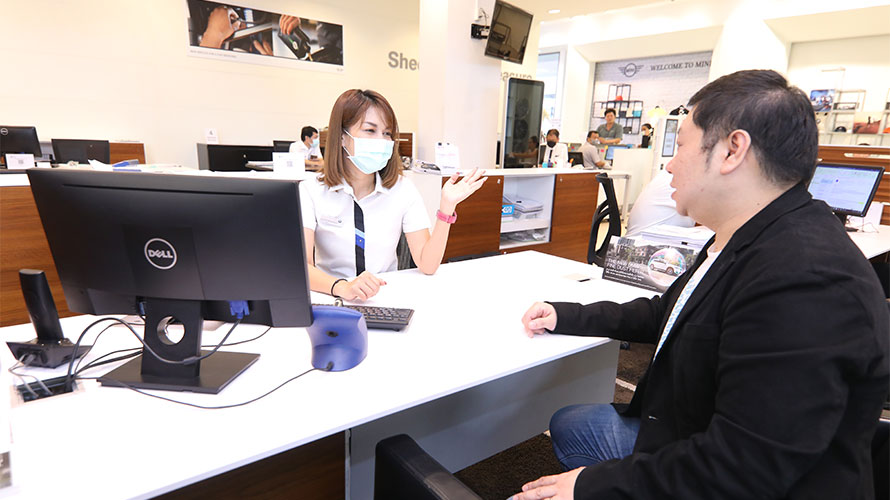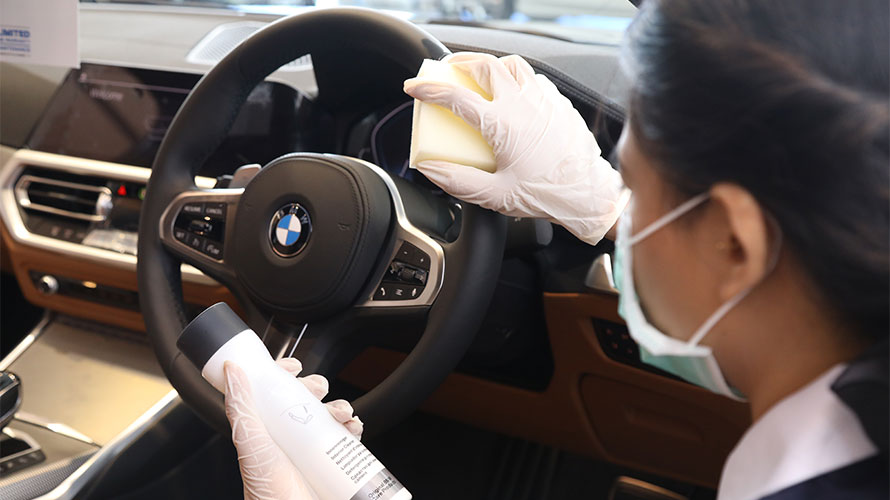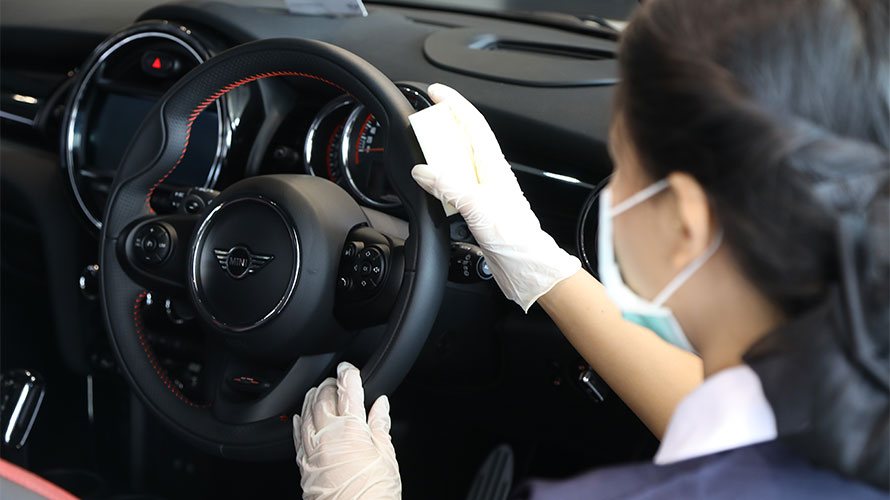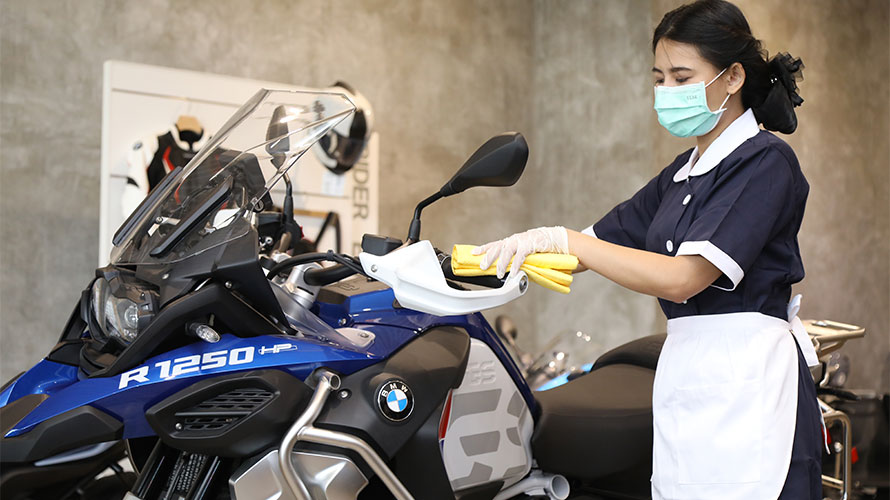 The BMW Group
With its four brands BMW, MINI, Rolls-Royce and BMW Motorrad, the BMW Group is the world's leading premium manufacturer of automobiles and motorcycles and also provides premium financial and mobility services. The BMW Group production network comprises 31 production and assembly facilities in 15 countries; the company has a global sales network in more than 140 countries.
In 2019, the BMW Group recorded new all-time highs with over 2,520,307 passenger vehicles, an increase of 1.2% from the previous year, and 175,162 motorcycles, up 5.8% year-on-year, delivered to customers worldwide. Global sales of electrified BMW and MINI vehicles grew by 2.2% to 145,815 cars, taking the total number of electrified BMW Group vehicles on the road to half a million. As of 31 December 2018, the BMW Group had a workforce of 134,682 employees.
The success of the BMW Group has always been based on long-term thinking and responsible action. The company has therefore established ecological and social sustainability throughout the value chain, comprehensive product responsibility and a clear commitment to conserving resources as an integral part of its strategy.
BMW Group Thailand
BMW Group Thailand, a subsidiary of BMW AG, Germany, was established on the 3rd October 1998. The three entities of BMW Group Thailand are BMW (Thailand) Co., Ltd. with responsibility for wholesales & marketing of BMW Group products, BMW Manufacturing (Thailand) Co., Ltd. with responsibility for BMW and BMW Motorrad local production, and BMW Leasing (Thailand) Co., Ltd. with responsibility for financial services offerings to both wholesale and retail customers.
In 2019, BMW Group Thailand recorded a stable performance with 12,954 BMW and MINI deliveries. The sales of MINI in Thailand achieved the highest growth rate across MINI's global networks with 1,204 deliveries, growing by 15% year-on-year. BMW's luxury segment also enjoyed remarkable results from sales volume of the BMW 7 Series, BMW 8 Series, BMW X7, and BMW i8, recording double-digit growth at 39% year-on-year, while the BMW Premium Selection certified used car program grew by 16% year-on-year.
On the production side, the BMW Group Manufacturing Thailand plant was founded on BMW Group's strong belief in the growth potential of Asian markets and Thailand in particular with its unique location, strong manufacturing base, and ready supply of skilled automotive labor, being an automotive hub for ASEAN. On-going investment has been put into the expansion of plant Rayong in terms of assembling processes, aiming to meet growing customer demand. In addition, with approximately 4 billion Thai Baht representing the amount of annual purchasing in Thailand, the BMW Global Purchasing office has been established in Thailand. This is to source various components from local suppliers in Thailand and the broader ASEAN region, in order to supply the entire BMW production network of 31 production and assembly facilities, located in 15 countries worldwide.
BMW Group Manufacturing Thailand produces the following 15 models: BMW 3 Series sedan, BMW 3 Series Gran Turismo, BMW 5 Series, BMW 7 Series, BMW X1, BMW X3 and BMW X5. For BMW Motorrad, the BMW F 750 GS, BMW F 850 GS, BMW F 850 GS Adventure, BMW R 1250 GS, BMW R 1250 GS Adventure, BMW S 1000 R, BMW S 1000 RR and BMW S 1000 XR are also locally assembled at the plant. In addition, BMW Group Manufacturing Thailand now assembles four BMW plug-in hybrid models; BMW 330e, BMW 530e, BMW X5 xDrive45e and BMW 745Le xDrive.
For further information, please contact:
BMW Group Thailand
1-800-269-269
Media Contacts:
Carl Byoir & Associates
Suthatip Boonsaeng (08-7685-1695 or0-2627-3501 ext.102)
Thornthawat Thongnab (08-3225-4567 or 0-2627-3501 ext.206)
Pawalisa Thanawajeran (08-6564-4726 or 0-2627-3501 ext.125)
Pichanan Toonkamthornchai (08-5157-7557 or 0-2627-3501 ext.101)
sboonsaeng@carlbyoir.com, tthongnab@carlbyoir.com, pthanawajeran@carlbyoir.com, ptoonkamthornchai@carlbyoir.com
Read more