Photo Release | 2020.04.02
BMW Group Thailand donates surgical masks to 5 hospitals and health bureau in the fight against COVID-19
BMW Group Thailand – led by Mr. Alexander Baraka (middle), President, and Khun Krisda Utamote (right), Director Corporate Communications – donated surgical masks to Ramathibodi Hospital, represented by Dr. Naronglit Masaya-Anon, M.D. (left), Director of Queen Sirikit Medical Center.
Bangkok. BMW Group Thailand donated 5,000 surgical masks to 5 hospitals and public health offices in Thailand – including Thammasat University Hospital, Ramathibodi Hospital, Praram 9 Hospital, Songkhla Hospital and the Pathum Thani Red Cross Chapter – to support medical and health workers in fighting against the outbreak of COVID-19. In addition to sending help to the frontline in this crisis situation, the BMW Group Thailand has also implemented full hygiene measures to combat the pandemic and protect customers and employees alike.
Mr. Alexander Baraka, President, BMW Group Thailand, said, "In these unusual times where all of us are affected by this pandemic, it is more important than ever to not only put the health and safety of our employees first and foremost, but also to support our society in its fight against the COVID-19. We have been monitoring the situation closely and we fully recognise the importance and urgency of sending help to health professionals in Thailand. Moreover, we also put into effect a range of preventive and hygiene measures that contribute to efforts in slowing down and containing the spread of the COVID-19. It is our, as well as everyone's, responsibility to help flatten the curve and drive change along with the nation."
BMW Group Thailand recently announced and implemented a range of hygiene measures to minimize risks of exposure to the COVID-19 for customers, employees, and vehicles at BMW, MINI and BMW Motorrad authorized dealers nationwide. The preventive procedures range from mandatory temperature checks for all employees and visiting customers, requirement for employees to wear hygienic masks at all times, and providing hand sanitiser in service areas to advising dealership staff to refrain any travel to high-risk territories as declared by the Thai government. In addition, facilities and areas that come into contact with customers are sanitised with disinfectant solutions on an hourly basis. Existing service offerings have also been expanded to provide enhanced safety and convenience to current and prospective customers alike.

Read more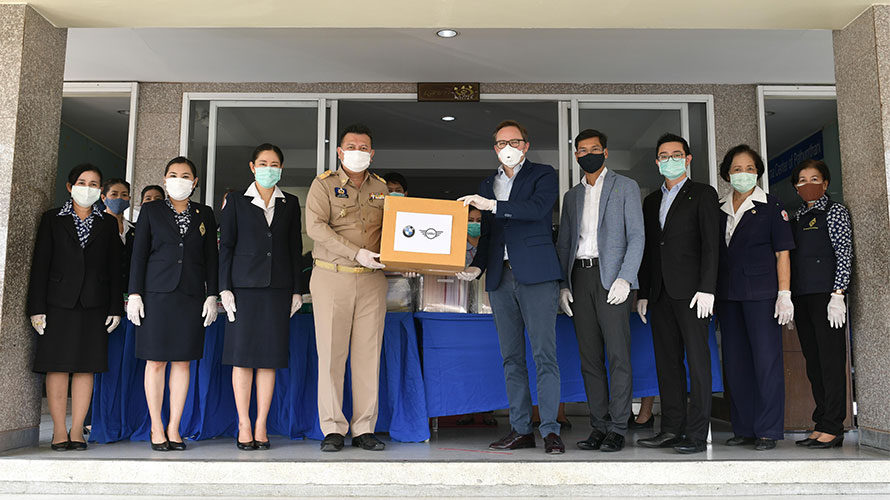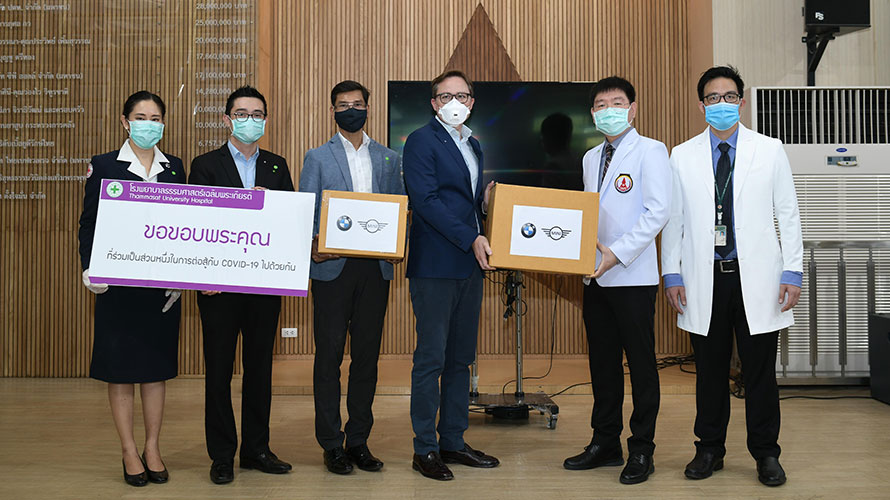 For further information, please contact:
BMW Group Thailand
1-800-269-269

www.bmw.co.th
www.mini.co.th
www.bmw-motorrad.co.th
Media Contacts:
Carl Byoir & Associates
Suthatip Boonsaeng (08-7685-1695 or0-2627-3501 ext.102)
Thornthawat Thongnab (08-3225-4567 or 0-2627-3501 ext.206)
Pawalisa Thanawajeran (08-6564-4726 or 0-2627-3501 ext.125)
Pichanan Toonkamthornchai (08-5157-7557 or 0-2627-3501 ext.101)
sboonsaeng@carlbyoir.com, tthongnab@carlbyoir.com, pthanawajeran@carlbyoir.com, ptoonkamthornchai@carlbyoir.com

Read more