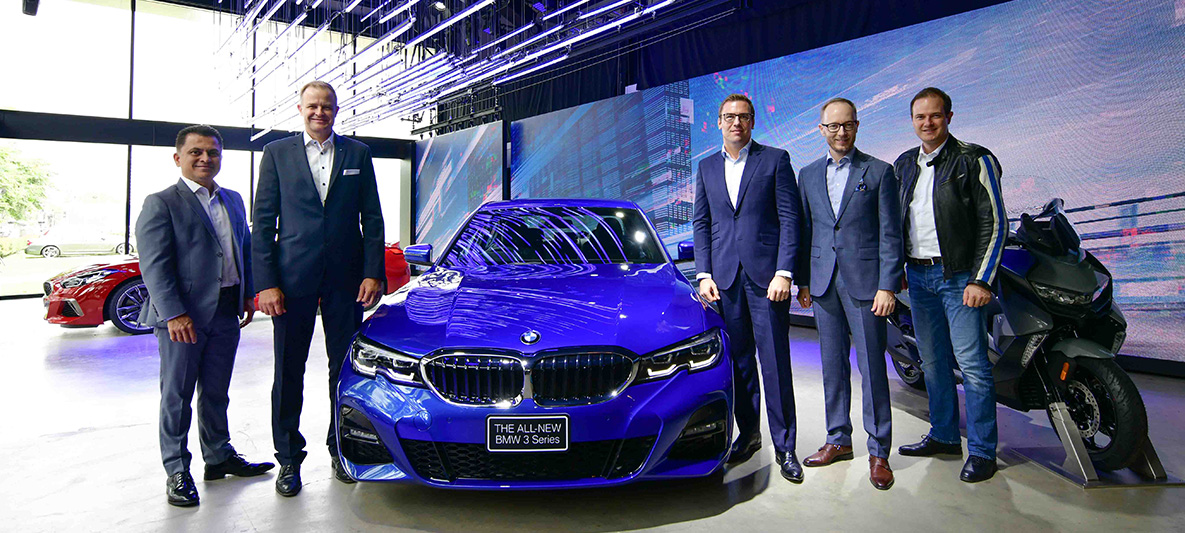 Press Release | 2019.02.26
BMW Group Thailand sets new deliveries record for all three brands with BMW Thailand achieving highest growth rate across global network for the second consecutive year
BMW Group Thailand – led by Mr. Christian Wiedmann (2nd from left), President – unveils the latest vehicle lineup at the BMW Group Thailand Annual Press Conference 2019 at BAB BOX, One Bangkok.
In the photo, from left: Mr. César Badilla, Director Aftersales, BMW Group Thailand; Mr. Christian Wiedmann, President, BMW Group Thailand; Mr. Björn Antonsson, Chief Executive Officer, BMW Financial Services Thailand; Mr. Lars Nielsen, Sales and Marketing Director, BMW Thailand; and Mr. Christian Samlowski, Head of BMW Motorrad Thailand


• BMW Group Thailand recorded new all-time highs in 2018 with BMW securing 20% year-on-year growth to retain pole position across global network for second consecutive year
• Best-ever sales figures achieved across the board in 2018 with BMW
and MINI combining for 13,087 total deliveries as BMW Motorrad soared to 2,154 deliveries
• BMW Group Manufacturing Thailand continues its stride towards the future of sustainable mobility with cutting-edge innovations like Additive Manufacturing or 3D printing, while preparation continues for the local assembly of High Voltage Batteries (HVB) within 2019
• BMW Financial Services reached an all-time high portfolio value of
46.4 billion baht in 2018
• The all-new BMW 3 Series, seventh generation of the globally successful ambassador, leads the line of new arrivals in the Thai market for 2019 – along with the modern reinterpretation of the classical BMW Z4 roadster, the ASEAN premier of the special MINI Cooper S Hatch 60 Years Edition, and the two-wheel comfort in every ride of the new BMW C 400 GT


Read more
Bangkok. BMW Group Thailand is celebrating yet another historic achievement after recording a 20% year-on-year growth rate in BMW deliveries and retaining the top spot across BMW's global network for the second consecutive year. BMW, MINI, and BMW Motorrad also made history with each brand recording their best-ever delivery figures in Thailand.
These successes enabled BMW Group Thailand to achieve a 5-digit sales figure for the second year in a row, and the company is set to build upon the previous year's accomplishments with an expanded premium vehicle lineup that targets a wide range of market segments, while market-driven innovations of the future offer superior experiences through sheer driving pleasure, exceptionally efficient assembly lines, smart services, and a dedication to create lasting impact on Thai society through responsible and sustainable initiatives.
Mr. Christian Wiedmann, President, BMW Group Thailand, revealed "The trust placed in us by our customers is yet another solid indicator of our success. In 2018, BMW Group Thailand was selected as the top automaker in BrandAge's "Thailand's Most Admired Company 2018" study, recording top scores in innovation, brand image, business achievements, and social responsibility. We will certainly build upon our achievements in all of these areas throughout 2019, starting with the launch of new vehicles that fulfill every automotive need. Today, we are introducing the all-new BMW 3 Series, the new BMW Z4, and from BMW Motorrad, the new BMW C 400 GT. Elsewhere, we have brought state-of-the-art manufacturing technologies such as 3D printing into the fold to open up new alternatives in vehicle production and personalization that better meet our customers' eclectic demands. We are also preparing to commence local assembly of high-voltage batteries this year to support the production of plug-in hybrid models in response to growing demand in Thailand."
On the innovation front, BMW Group Thailand last year launched BMW ConnectedDrive – a flexible and personalized suite of services and apps that provide driving assistance, infotainment, and mobility features for premium-class convenience and safety. Powered by
the Open Mobility Cloud platform, the service offers well-rounded connectivity options and seamless integration of the user's digital life and their BMW vehicle via touchpoints such as
an iPhone or Apple Watch.
Microsoft Azure, an intelligent cloud platform with world-class security credentials, gives BMW ConnectedDrive the ability to analyze and learn from the wealth of data generated by BMW vehicles in operation. The BMW-developed Open Mobility Cloud platform utilizes Azure as a basis for its smart and intuitive services, opening up new possibilities on the road that go beyond simply bringing the vehicle and the smartphone together but also encompass a wide range of content and network systems.
Among the intelligent capabilities of BMW ConnectedDrive are BMW Teleservices – automated vehicle servicing appointment handling through sharing of vehicle data with your preferred BMW service dealer. Alternatively, the driver can also manually initiate a BMW Teleservice Call to relay service and maintenance data to BMW dealers for pre-service arrangements.
From the manufacturing perspective, BMW Group Manufacturing Thailand is continuing
its mission to bring to life the future of electric mobility by kickstarting the local assembly of High Voltage Batteries (HVB) at a plant within WHA Chonburi Industrial Estate 2 later this year. To prepare for this task, plant staff have been engaged in battery assembly training programs to strengthen the skill foundation for high-tech assembly work since September 2018.
BMW Group Thailand's commitment to innovate for the automotive world does not end with
the development of electric mobility technologies and assembly lines but also the development of a superior brand image through exclusive, unrivalled experiences for BMW owners. The Ultimate JOY Experience program, for instance, is entering its third year in grand fashion with another series of exciting activities for customers to enjoy throughout the year, while services from our network of authorized dealers continue to grow in accessibility to meet the lifestyle needs of customers. The opening of state-of-the-art BMW Studios has brought premium vehicle services closer than ever to customers with mall-based locations, while the new Urban Stores brings to life the next level in premium automotive and service experiences with innovative technologies and luxuriously welcoming customer lounge zones. The BMW Service Outlet concept, meanwhile, stands out with its remarkable speed and convenience in aftersales services, ranging from Online Booking service – which allows customers to arrange a service appointment in advance with just one click via www.bmw.co.th – to Fastlane service with its lightning-fast, 90-minute vehicle inspection and maintenance by skilled technicians.
BMW Motorrad has also taken steps to enhance its aftersales services by becoming the first-ever motorcycle manufacturer in Thailand to offer 3-year warranty with unlimited mileage under the BMW Motorrad Warranty program, which is applicable to all new BMW Motorrad models delivered from January 1, 2019 onward. The warranty program also provides total peace of mind on every journey with the inclusion of 24-hour roadside assistance service.
Mr. Wiedmann added: "The premium experience we offer to our customers do not end with joy on the road or convenience from our network of dealers. All three brands under our umbrella are also actively engaging them digitally through all major channels – including Facebook, Instagram, and YouTube. In addition to stories on the latest movements from each brand for customers and fans to catch up with, our BMW JOY TV channel offers a growing library of variety content for genuine BMW fans – ranging from highlights from the latest activities under The Ultimate JOY Experience program to how-to guides for cutting-edge vehicle features. MINI, meanwhile, has taken the digital experience to the next level with exclusive availability of special-edition cars – such as last month's MINI Cooper S Hatch Ice Blue Edition – through digital channels in a move that has generated considerable excitement among MINI fans in Thailand."
2018 was a significant year for BMW Group Thailand with exceptional business achievements. BMW sales reached a new all-time high with 12,036 deliveries – up 20% from the previous year and achieving the highest growth rate across the global BMW network for the second year running. MINI and BMW Motorrad also recorded their highest-ever full-year sales with 1,051 MINIs (up 4% year-on-year) and 2,154 motorcycles (up 8%) delivered.


Read more
| | | Compared with previous year % |
| --- | --- | --- |
| | | |
| | | |
| | | |
| | | |
Globally, BMW Group has retained its crown as the world's leading premium automotive company with a best-ever sales figure of 2,490,664 vehicles across BMW, MINI, and Rolls-Royce brands – marking the eighth running year of new highs as both BMW and
Rolls-Royce each scored their own individual sales records.
"BMW Group's vision – both on a global level and in Thailand – is to drive the automotive industry forward to a better future with creative, distinctive, and sustainable innovations.
In addition to our success in vehicle deliveries, another proof of our strategic direction can be seen in the sales of plug-in hybrid vehicles (PHEV), which increased by 38.4% worldwide and 122% in Thailand over the past year," added Mr. Wiedmann.
"For passionate drivers who have fallen for our ultimate performance in precision, we are
seeing an excellent reception for our BMW M models, which saw deliveries increase by 105% year-on-year. This is a proven evidence that our imported vehicles (CBU) strategy is as successful as our local assembly strategy thus we plan to build upon the success of our CBU strategy with the all-new BMW 3 Series CBU and the all-new BMW Z4 CBU with highly attractive offers throughout the year 2019."
Looking beyond business successes, BMW Group Thailand remains a staunch partner in creating long-term benefits and value for society through various initiatives. The Care4Water program – a partnership between BMW Group Thailand and American non-profit organization Waves For Water – continues to provide access to clean water to those in need across Thailand with the ultimate goal of improving the quality of life and the health of people in underprivileged communities. Throughout the program's three years of operation, BMW Group Thailand and BMW authorized dealers have provided 5,020 water filtration systems to 60 communities nationwide, improving the quality of life for 502,000 people. The company aims to raise the total number of filtration systems provided to 6,520 by the end of 2019 and 9,520 by the end of 2021.
Furthermore, BMW Group Thailand is dedicated to improving social inclusion through education with the BMW Service Apprentice Program. Initiated in 2012 as part of the German-Thai Dual Excellence Education program (GTDEE), the program's curriculum was drawn up in partnership with the German-Thai Chamber of Commerce and the BMW Group Thailand dealer network to provide participating students with theoretical and practical training with the aim to develop young and highly-skilled technicians for the automotive industry while also reinforcing Thailand's potential as a global automotive production hub.

Read more
BMW Group Manufacturing Thailand continues journey to electrified future with cutting-edge innovations and quality workforce
Having reached the historic milestone of 100,000 vehicles built for BMW, MINI, and BMW Motorrad, the BMW Group Manufacturing Thailand plant in Rayong will continue to expand its capabilities in various aspects as it moves forward under a clear strategy aimed at enhancing its workforce and strengthening operational foundations with forward-looking innovations. In 2018, BMW Group Manufacturing Thailand made investments worth 816 million baht in total, raising the plant's aggregate investment value to more than 5.47 billion baht since its inception.
Read more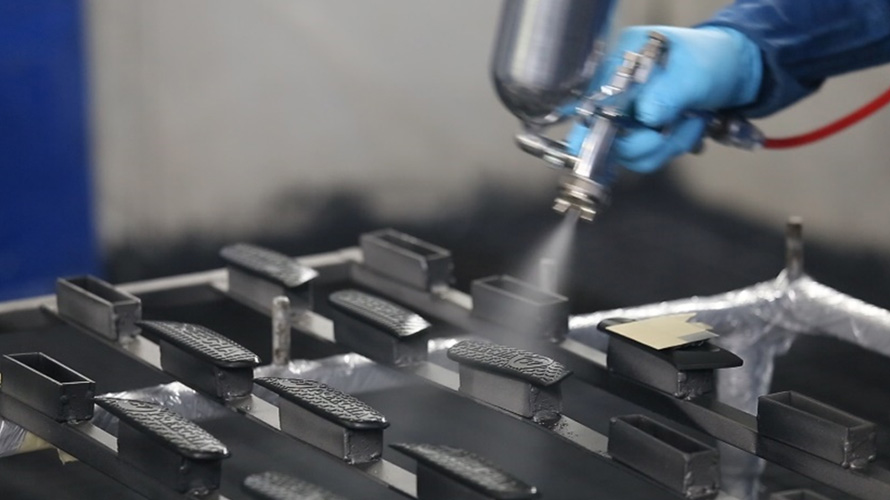 The introduction of Additive Manufacturing – or 3D printing – technology into the assembly lines at the plant has elevated our capacity to fulfill customer requirements on a more personalized and individual level with customized vehicle parts, each produced to match customer-specified designs from five 3D printers at the plant. The technology debuted last year in the limited-run MINI Oxford Edition with side scuttles imprinted with the 'OXFORD' moniker. This was followed by the now sold-out MINI Ice Blue Edition, whose side scuttles can be individually personalized by each customer with their preferred colors, designs, and words to create a truly exclusive, one-of-a-kind vehicle.

To realize its ambitions in sustainable mobility, BMW Group Manufacturing Thailand is set to move forward with the assembly of High-Voltage Batteries (HVB) in partnership with the DRÄXLMAIER Group, one of the world's leading automotive suppliers. Since September 2018, staff from the DRÄXLMAIER Group have been taking part in the battery production training program at a BMW Group plant in Dingolfing, Germany to strengthen foundational skills for high-tech assembly work prior to commencement of production at WHA Chonburi Industrial Estate 2 later this year.
Mr. Uwe Quaas, Managing Director of BMW Group Manufacturing Thailand said, "We are excited to see yet another major step forward for our manufacturing capabilities as we continue to prepare ourselves for the challenges of the future – from satisfying rising demand for electric vehicles in Thailand and beyond to personalizing each vehicle to reflect the driver's unique identity. These successes have bolstered Plant Rayong's capacity to serve as the automotive production hub in this region – especially with assembly duties for two plug-in hybrid models in the BMW 530e and BMW 740Le. We have also introduced a wide range of other innovations to add greater flexibility and efficiency to our operations – namely automated mobile vehicles (AMV), 3D scanning technology for plant layout planning, and various digital advances in the assembly line."
Today, BMW Group Manufacturing Thailand handles the assembly of 12 BMW and BMW Motorrad models – including the BMW 3 Series Gran Turismo, BMW 5 Series, BMW 7 Series, BMW X1, and most recently the BMW X3. The plant stands as another proof of the potential inherent in Thailand's manufacturing sector and an indicator of continued growth for the premium automobile market in the region.
Human resources remain a major area of focus and investment for BMW Group Manufacturing Thailand. Mr. Quaas added: "Since 2015, we have been collaborating with the Thai-Austrian Technical College in Sattahip and Chitralada School (vocational program) to develop greater expertise in Mechatronics through our Dual Excellence in Education vocational training program. Apprentice students under this program will receive hands-on training from skilled technicians and, upon passing the practical exam, an opportunity to start their career with
a BMW authorized dealer. We believe that workforce development is crucial for the future of Thailand's automotive industry, and it will be an important foundation for the country's progress as ASEAN's automotive production hub."
To cultivate profound technical knowledge of world-class automotive innovations for Thai students, BMW Group Manufacturing Thailand has initiated a vocational student exchange program through which selected students from the Thai-Austrian Technical College in Sattahip and Chitralada School (vocational program) received the opportunity to visit the birthplace of BMW in Germany in September 2018. The students were able to learn and exchange knowledge about advanced mobility technologies, such as Automated Guided Vehicles (AGV), with German vocational students while also taking part in a tour of BMW Group's Berlin plant.
"Throughout my first 5 months at BMW Group Manufacturing Thailand, I have been impressed by everyone's dedicated efforts to drive the plant forward – from expanding our assembly lines and increasing export shipments to welcoming an increasing number of visitors from across the public and private sectors. I am positive that 2019 will be another year of success in bringing premium automotive innovations to Thai customers as we strive to overcome any and all limitations to drive the Thai automotive industry to achieve world-class standards," concluded Mr. Quaas.

Read more
BMW Financial Services Thailand builds upon its success with record-high new business volume
BMW Financial Services Thailand joined the ranks of 2018 record setters with an all-time high in new business volume at 15.9 billion baht.
Mr. Björn Antonsson, Chief Executive Officer, BMW Financial Services Thailand said, "We continue to work very closely with various teams at BMW Group Thailand and our dealer network to offer the very best customer experience in every step of the way – starting from the moment they decide to become a BMW owner. The massive new business volume in the past year has driven our total portfolio to a new high of 46.4 billion baht in value. At the end of last year, we also launched a new channel for communicating with our customers via LINE as part of our aim to deliver customer centric solutions and superior convenience."
"2018 was also an important year for our new products, BMW FREEDOM CHOICE and MINI FREEDOM CHOICE – a new way for customers to access BMW or MINI with guaranteed future value and a choice between full ownership or moving on to a new BMW or MINI at the end of the agreement," Mr. Antonsson concluded.

Read more
New BMW, MINI and BMW Motorrad vehicle highlights in 2019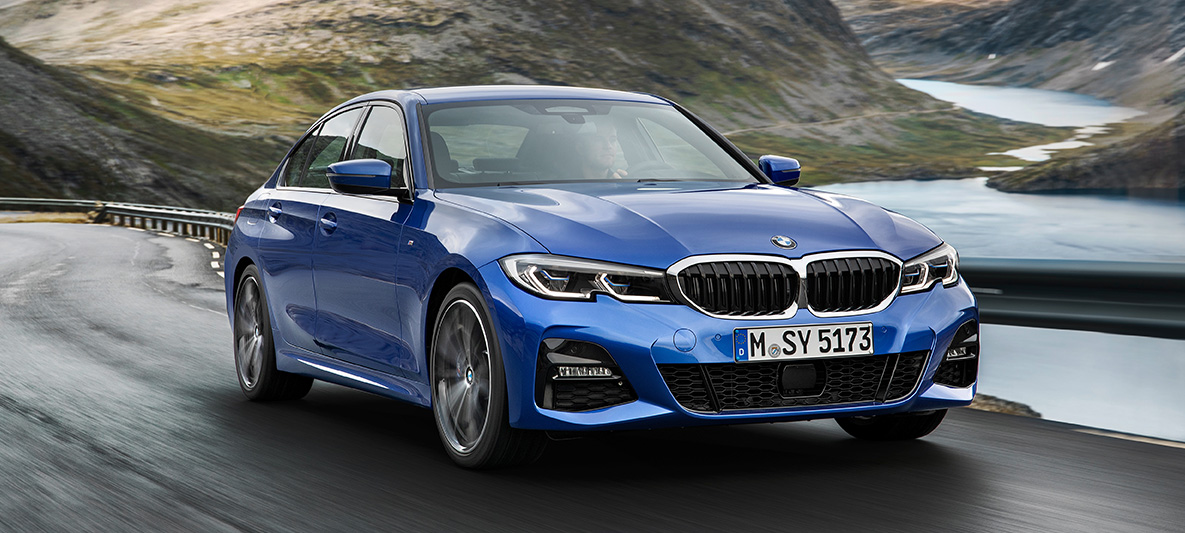 The all-new BMW 320d Sport
Price: THB 2,959,000 (VAT incl. with BSI Standard Package)

The all-new BMW 330i M Sport
Price: THB 3,359,000 (VAT incl. with BSI Standard Package)

Over the past 40 years, no single model has embodied the concept of the Ultimate Driving Machine better than the BMW 3 Series with its modern design, agile handling, exceptional efficiency and innovative equipment features – all signature characteristics of a BMW. Today, the seventh-generation BMW 3 Series is ready to excite Thai fans yet again with a new design language, enhanced sporting prowess, improved driving dynamics, and trailblazing connectivity technology to better present the essence of the BMW brand.
The all-new BMW 3 Series expresses its sporting prowess through the brand-new exterior design. A combination of precisely drawn lines and strikingly contoured surfaces create a modern interpretation of the sporting aesthetic. The front of the car exudes a more aggressive appearance with larger BMW kidney grill elements framed by a single surround and split up by wide bars that link to the visually smaller interpretation of LED headlights. Another feature treated to a striking new look is the Hofmeister kink – BMW's unique window frame that is now integrated into the C-pillar, giving the rear doors a "freestanding" glass edge while horizontal lines and the slim, stylishly darkened light units housing L-shaped LED taillights, along with the twin-pipe exhaust system, give the rear a wide and athletic stance.
The body structure and chassis technology of the all-new BMW 3 Series have been developed to offer enhanced driving dynamics, agile handling characteristics, high-precision steering and superior braking performance. The foundations for these attributes are provided by weight optimization, a low center of gravity, and a perfect 50:50 front/rear weight distribution. Moreover, the body weight of the all-new BMW 3 Series has been reduced by as much as 55 kilograms which is achieved through the use of high-strength steels and aluminum in components such as the hood and front fenders. The optimization of its aerodynamic characteristics also helps to reduce the drag coefficient (Cd) of the BMW 3 Series sedan to a low 0.26, a decrease of 0.03 Cd over the previous BMW 3 Series, from the use of Air Curtains at the front of the car and the latest generation of active air flap control, which extends across the BMW kidney grille and lower air intake.
The all-new BMW 3 Series boasts a new powertrain technology with higher output and available in two engine variants. The BMW 320d Sport is powered by a 4-cylinder diesel engine delivering maximum output at 140 kW / 190 hp at 4,000 rpm and a maximum torque of 400 Nm at 1,750 – 2,500 rpm, sending the car from 0 to 100 km/h within 6.8 seconds and hitting a top speed of 240 km/h. The BMW 330i M Sport's 4-cylinder petrol engine provides ample power with up to 190 kW / 258 hp at 5,000 – 6,500 rpm plus a peak torque of 400 Nm at 1,550 – 4,400 rpm. This enables the car to accelerate from a standstill to 100 km/h in 5.8 seconds on its way to a top speed of 250 km/h. Both variants come equipped with the Driving Experience Control switch, which allows the driver to choose joy on the road in their style from COMFORT, SPORT and ECO PRO driving modes.
The all-new BMW 320d Sport comes with 18-inch light alloy V-spoke wheels and BMW Individual high-gloss Shadow Line trim for the side window surrounds, plus kidney grille bars and trim elements for the air intakes in High-gloss Black. The interior is in matching high-gloss black trim strips, sports leather steering wheel, sports seats for driver and front passenger, and interior trim finishers Aluminium 'Mesheffect'. Meanwhile, the BMW 330i M Sport stands out with its M Sport enhancement for both sporty appearance and ability. This includes M Sport suspension, brakes and aerodynamics kit, along with 18-inch M light alloy Double-spoke wheels, M leather steering wheel, an anthracite-colored BMW Individual headliner and interior trim strips in Aluminum Tetragon.
The cockpit puts a greater emphasis on driver focus with the newly designed instrument cluster and Control Display. There is also significant increase in comfort for both the driver and passengers as the all-new BMW 3 Series now offers more space in all dimensions, including a boot capacity of 480 liters with better usability than the predecessor model, 40:20:40 folding rear seat backrests, and premium interior ambience with ambient light and 3-zone automatic air-conditioning.
In addition, the BMW 330i M Sport is equipped with BMW Live Cockpit. A full range of connectivity features is supported by the BMW Operating System 7.0 software, which changes the content on display to match the driving modes and functions in active use. For example, the SPORT mode will show data on vehicle speed and engine RPM on the Control Display, while the ECO PRO mode offers up information on fuel consumption and management.
The BMW Intelligent Personal Assistant is now available in the all-new BMW 330i M Sport as part of the new BMW Operating System 7.0 and in conjunction with the Live Cockpit Professional. The BMW Intelligent Personal Assistant will enable the use of more natural voice commands and offer a range of other intelligent functions. BMW's Intelligent Personal Assistant learns routines and habits and is subsequently able to apply them in the appropriate context. Saying "Hey BMW, I'm cold" will prompt the BMW Intelligent Personal Assistant to adjust the temperature inside the car accordingly. The assistant will benefit from constant technical upgrades and be able to learn more and more preferences and favored settings.
The all-new BMW 3 Series also offers an expanded range of driver assistance systems, including Parking Assistant (in BMW 330i M Sport), Park Distance Control (in BMW 320d Sport), Person Warning with City Braking Function, and the latest connectivity technology BMW ConnectedDrive as well as wireless charging for the BMW 330i M Sport.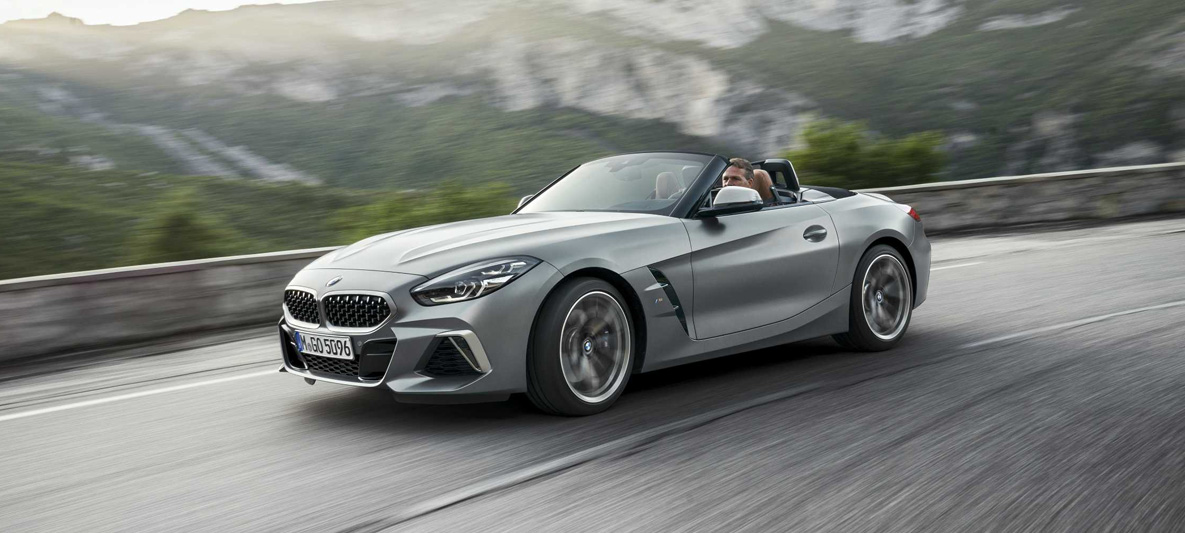 The new BMW Z4 sDrive30i M Sport
Price: THB 3,999,000 (VAT incl. with BSI Standard Package)

The new Z4 M40i
Price: THB 4,999,000 (VAT incl. with BSI Standard Package)
The classic roadster, BMW Z4, has returned in a new look that is sportier than ever, combining an emotion-packed design with exclusive ambience and advanced equipment.
The new BMW Z4 is a very modern addition to the brand's long history of engrossing roadsters – a two-seater with fully electric fabric soft-top that opens and closes at the push of a button within 10 seconds while running at the top speed of 50 km/h. The roadster proves to be an eye-catching sight with the outstanding BMW kidney grille in new mesh design complemented by the elongated bonnet, vertically aligned headlights and large air breathers on the front wheel arches. The sporty nature is further accentuated at the rear with the harmoniously integrated spoiler on the rear hood, which covers a boot that delivers a 50% boost in storage capacity to 281 liters.
The new BMW Z4 is available in two model variants. The BMW Z4 sDrive30i M Sport, geared by a 4-cylinder petrol engine with BMW TwinPower Turbo technology, delivers a maximum power at 190 kW / 258 hp sending the two-seater to 100 km/h in 5.4 seconds. Meanwhile, embracing the true M legacy, the BMW Z4 M40i has a 6-cylinder diesel engine at its heart, sending a maximum output at 250 kW / 340 hp to its rear axle, accelerating from a standstill to 100 km/h in merely 4.5 seconds. The Driving Experience Control system in both variants can be used to gear the vehicle's response between COMFORT mode for an easy day, SPORT mode for a fun day and SPORT+ mode for extra adrenaline pump.
The new BMW Z4's proportions leave no doubt about its dynamic potential thanks to the perfectly balanced 50:50 axle load distribution. The BMW Z4 sDrive30i M Sport features exclusive design from M Sport package, Vernasca leather upholstery, leather steering wheel, and interior trim finishers in Quartz Silver. The BMW Z4 M40i, on the other hand, offers more muscular characteristics with high-performance Adaptive M Suspension, M Sport brakes, M Sport seats in Vernasca leather, M leather steering wheel, M seat belts, instrument panel in Sensatec and Harman Kardon surround sound system.
For the utmost safety and confidence on the road, the new BMW Z4 is equipped with class-leading driver assistance systems. The BMW Live Cockpit Professional, with its fully digital instrument cluster and 10.25-inch central information display supported by BMW Operating System 7.0, can be customized to match the driver's personal needs while working in correspondence with BMW ConnectedDrive to offer seamless connectivity with room for future software updates. The BMW Intelligent Personal Assistant with voice command is also available in both the BMW Z4 sDrive30i M Sport and the BMW Z4 M40i.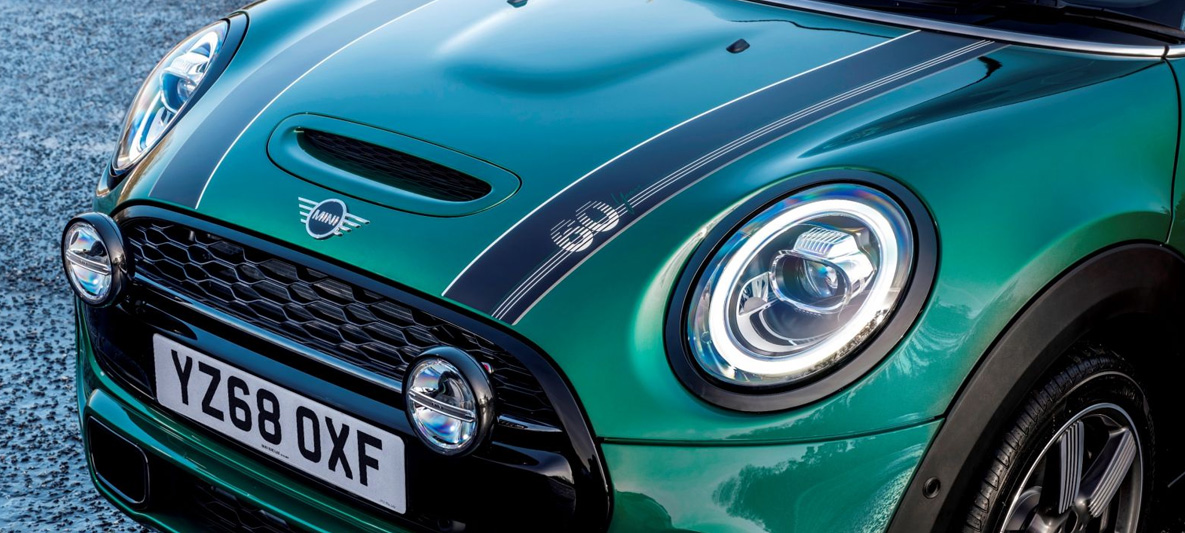 MINI Cooper S Hatch 60 Years Edition
Price: Not yet announced
In 2019, MINI is celebrating 60 years of an extraordinary story of British innovation that has achieved iconic status for fans the world over. To kick-start this major anniversary, MINI is introducing the MINI Cooper S Hatch 60 Years Edition to celebrate the occasion with a stylish vehicle that is uniquely retro and thoroughly MINI.
The exterior design features a new British Racing Green IV paint finish and piano black exterior trim, black roof and exterior mirror caps. The striking 60 Years logo appears on the left-hand bonnet stripe, side scuttles of the turn indicators, LED logo projection from the driver's door, and model exclusive 17-inch light alloy wheels in 60 Years Spoke 2-tone, while the LED rear lights in Union Jack design pronounces MINI's distinctive British character.
The limited-edition vehicle has a distinctly designed interior with model specific finishes using the 60 Years emblem, including the steering wheel and front seats. The seats are finished with MINI Yours Leather Lounge in Dark Maroon with contrast seat stitching and piping matching the new exterior paintwork– an exclusive leather for this vehicle.
The MINI 60 Years Edition is powered by a 4-cylinder petrol engine delivering a maximum output of 141 kW / 192 hp and peak torque at 280 Nm at 1,350 – 4,600 rpm. Paired with a 7-speed dual-clutch Steptronic transmission, the MINI 3-Door Hatch 60 Years Edition races from 0 to 100 km/h within 6.7 seconds and tops out at 235 km/h. A range of safety systems and driver assistive technologies are included to provide optimal convenience for drivers on any journey.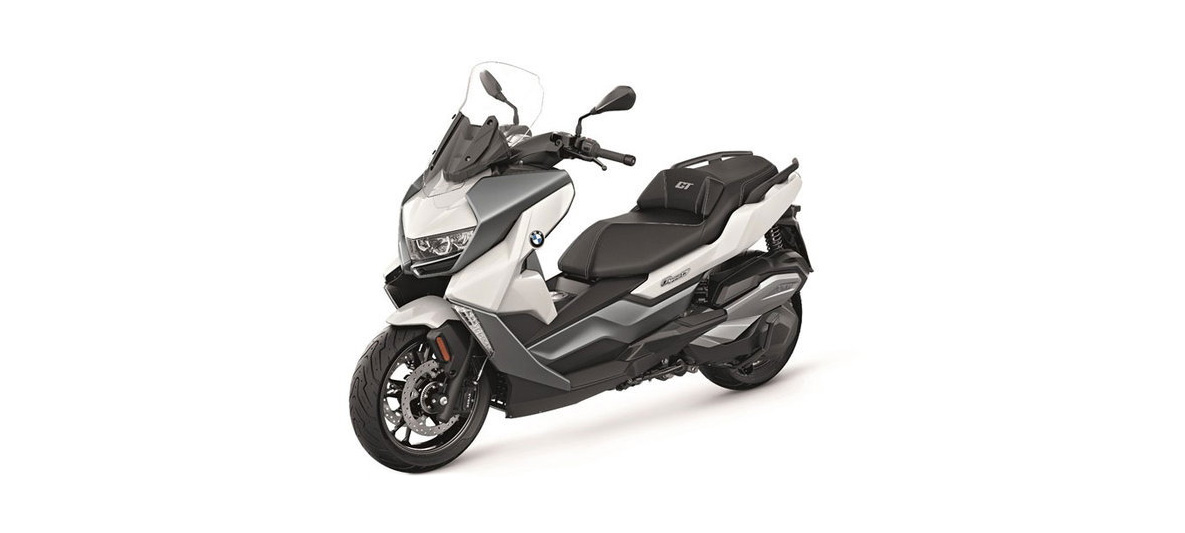 The new BMW C 400 GT
Price: THB 399,000 (VAT incl.)


The new BMW C 400 GT, the Gran Turismo among the mid-size scooters, offers excellent comfort and dynamic performance for short- and long-distance riding fun.

The BMW C 400 GT is powered by the efficiency-optimized single-cylinder engine with an output of 34 hp (25 kW) at 7,500 rpm. Power transmission is via a CVT (Continuously Variable Transmission) gearbox and a torsionally stiff drivetrain swing arm with innovative swing arm bearing for minimum vibration and therefore maximum comfort. Automatic Stability Control ASC ensures increased safety during acceleration, especially on slippery surfaces.
In addition to the rugged tubular steel frame like its sibling – the BMW C 400 X, the BMW C 400 GT is also equipped with a telescopic fork at the front and two spring struts at the rear. Supreme brake performance and outstanding safety are provided by the twin disc brake at the front in conjunction with a single disc brake at the rear, along with ABS as standard.
The elegant and functional characteristics of the BMW C 400 GT features twin LED headlights with the C-family's distinctive design of the LED daytime running light and Control Brake Light. With enhanced wind and weather protection due to a higher windshield than in the C 400 X as well as a carefully conceived storage concept comprising two glove compartments and the flexcase under the comfortable, single-section seat, the BMW C 400 GT offers a Gran Turismo practicality and touring suitability. The new scooter is also fitted with separate rider backrest and passenger footboards for enhanced comfort.
The new BMW C 400 GT features a 6.5-inch multi-function TFT screen with BMW ConnectedRide and Keyless Ride. Customers can choose between 3 color variants: Alpine White, Moonwalk Grey Metallic and Blackstorm Metallic.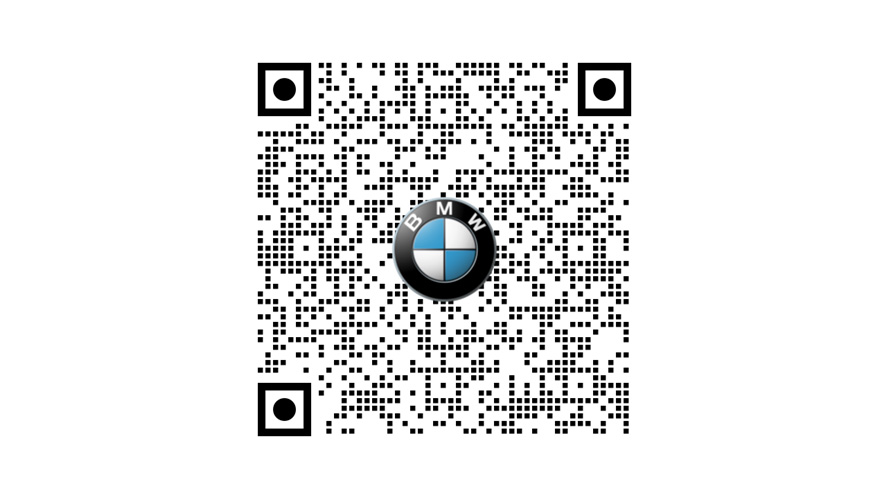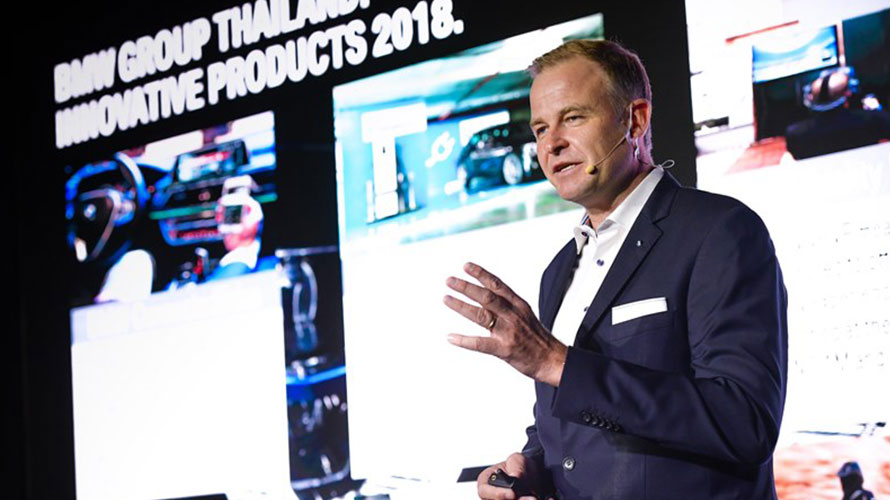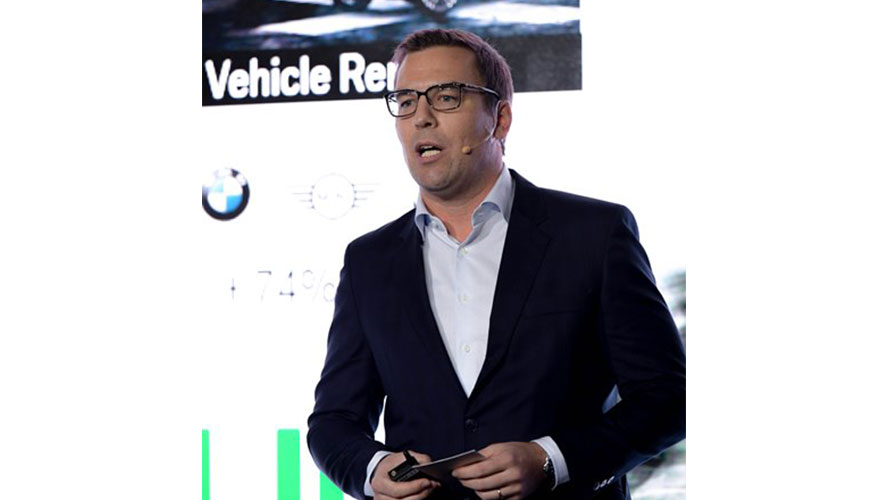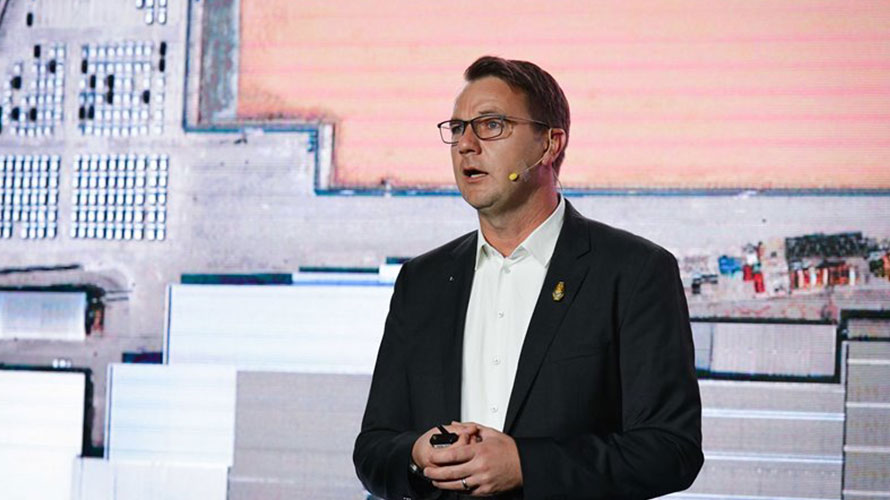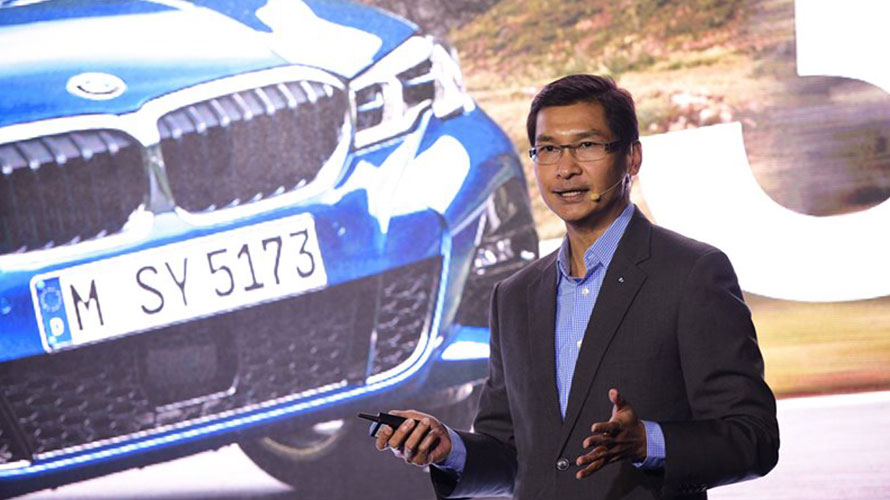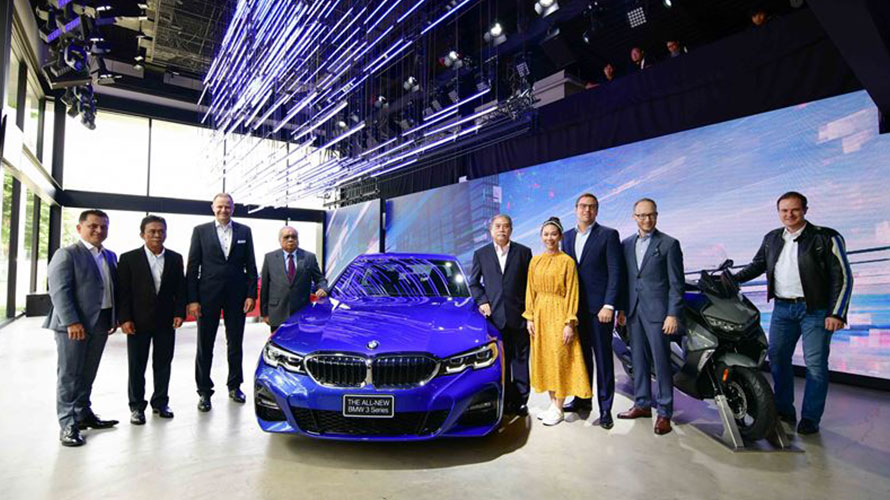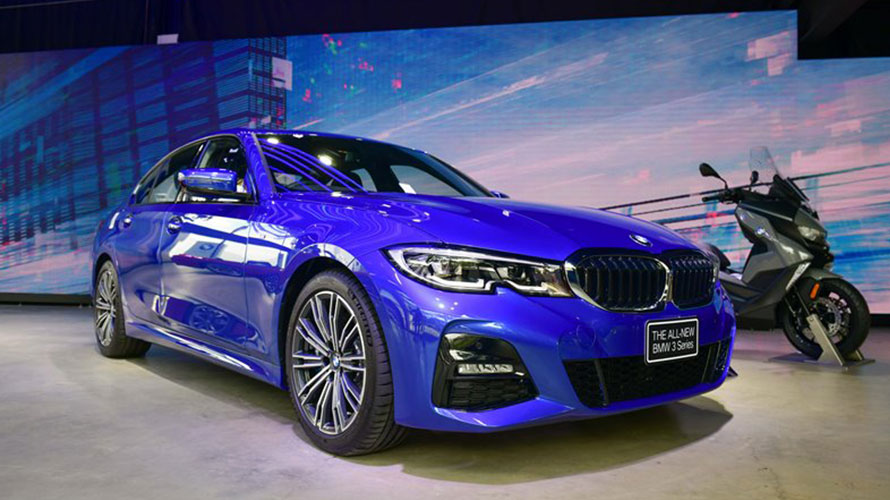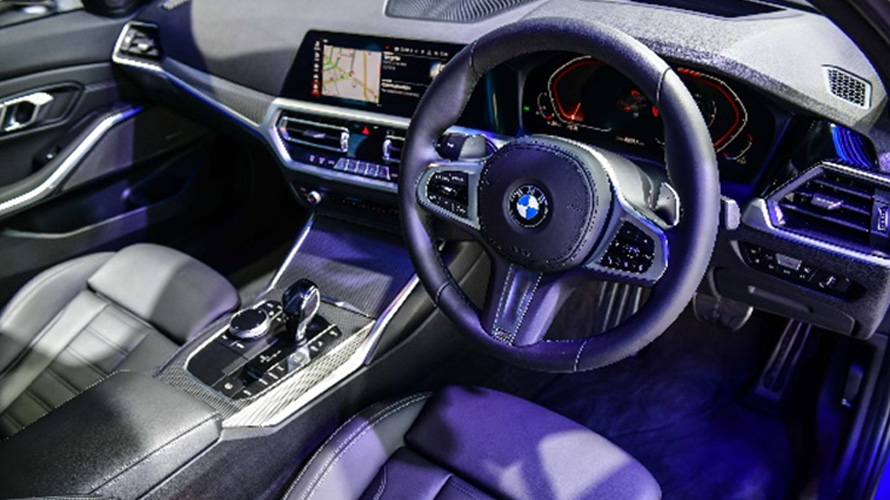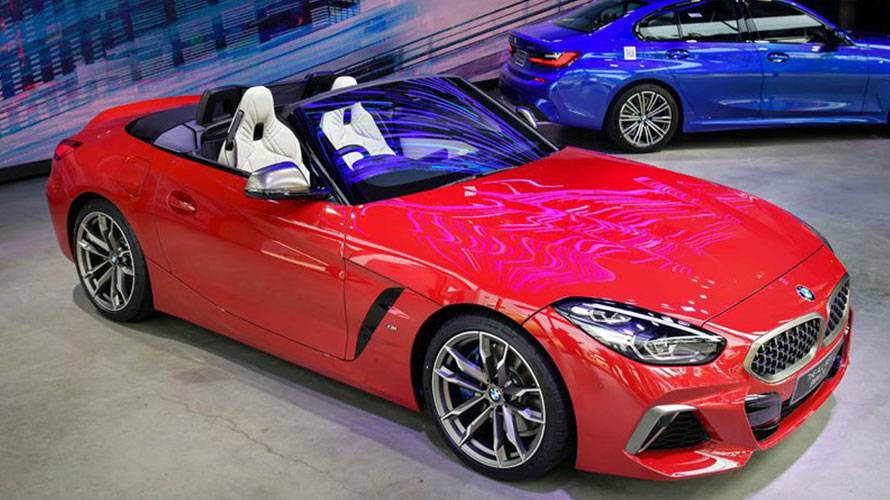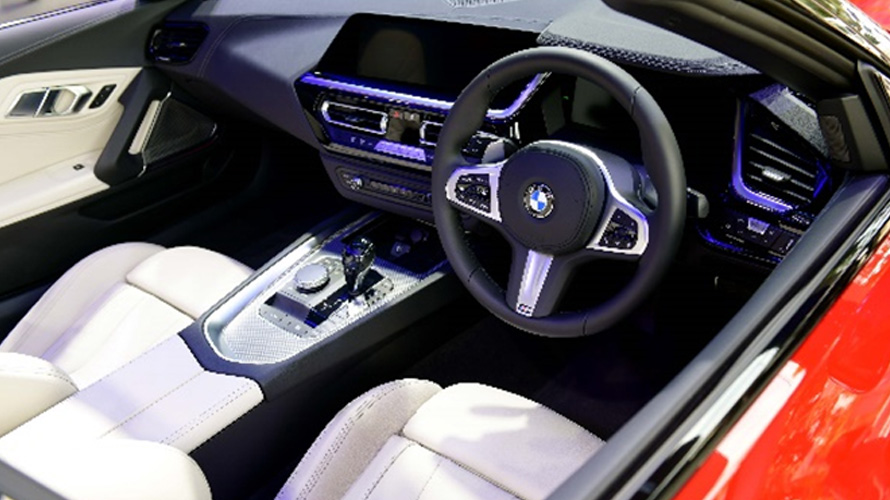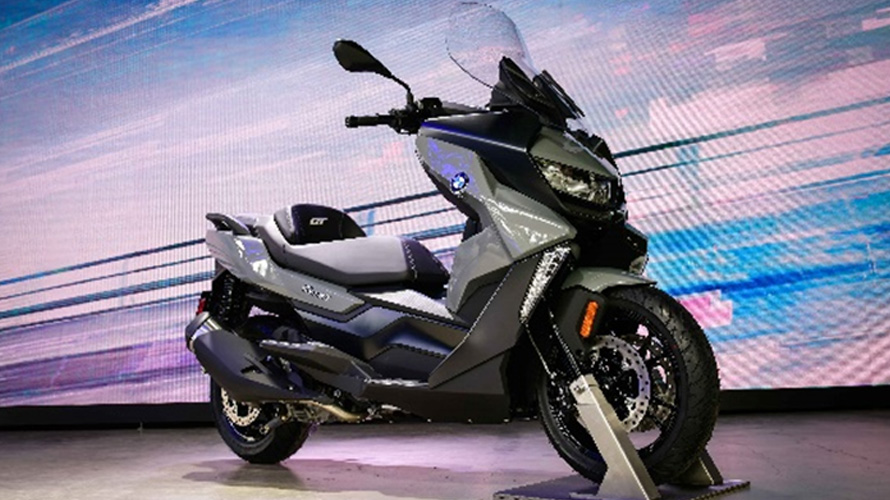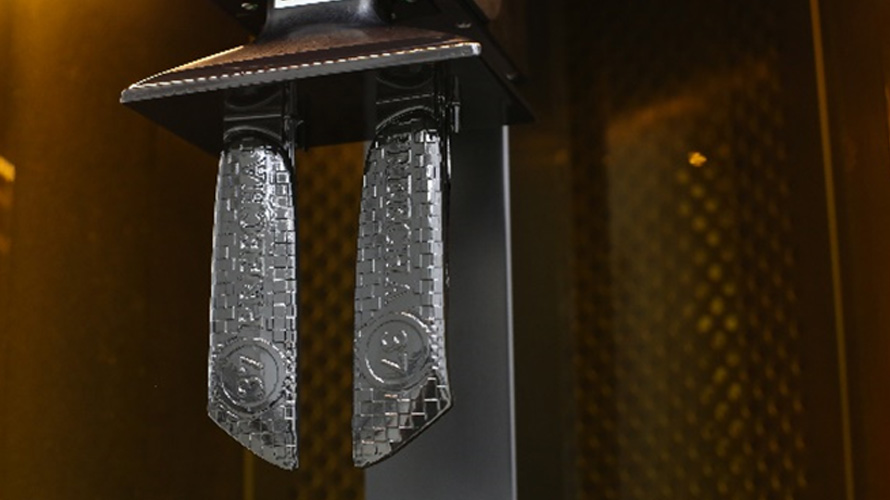 The BMW Group
With its four brands BMW, MINI, Rolls-Royce and BMW Motorrad, the BMW Group is the world's leading premium manufacturer of automobiles and motorcycles and also provides premium financial and mobility services. The BMW Group production network comprises 30 production and assembly facilities in 14 countries; the company has a global sales network in more than 140 countries.
In 2018, the BMW Group sold over 2,490,000 passenger vehicles and more than 165,000 motorcycles worldwide. The profit before tax in the financial year 2017 was € 10.655 billion on revenues amounting to € 98.678 billion. As of 31 December 2017, the BMW Group had a workforce of 129,932 employees.
The success of the BMW Group has always been based on long-term thinking and responsible action. The company has therefore established ecological and social sustainability throughout the value chain, comprehensive product responsibility and a clear commitment to conserving resources as an integral part of its strategy.
BMW Group Thailand
BMW Group Thailand, a subsidiary of BMW AG, Germany, was established on the 3rd October 1998. The three entities of BMW Group Thailand include BMW (Thailand) Co., Ltd. with responsibility for wholesales & marketing of BMW Group products, BMW Manufacturing (Thailand) Co., Ltd. with responsibility for BMW and BMW Motorrad local production, and BMW Leasing (Thailand) Co., Ltd. with responsibility for financial services offerings to both wholesale and retail customers.
In 2018, BMW Group Thailand has reached the new all-time highs with 12,036 BMW deliveries, representing a 20% increase year-on-year and the highest growth rate across BMW's global networks for the second consecutive year. The sales of BMW plug-in hybrid vehicles (PHEV) also achieved a record-high growth rate of 122% in Thailand over the past year. While MINI and BMW Motorrad also achieved the new record in sales with 1,051 vehicles MINI deliveries (growing sales by 4% year-on-year) and 2,154 BMW Motorcycles deliveries (growing sales by 8% year-on-year).
On the production side, the BMW Group Manufacturing Thailand plant was founded on BMW Group's strong belief in the growth potential of Asian markets and Thailand in particular with its unique location, strong manufacturing base, and ready supply of skilled automotive labor, being an automotive hub for ASEAN. On-going investment has been put into the expansion of plant Rayong in terms of assembling processes, aiming to meet growing customer demand. In addition, with approximately 4 billion Thai Baht representing the amount of annual purchasing in Thailand, the BMW Global Purchasing office has been established in Thailand. This is to source various components from local suppliers in Thailand and the broader ASEAN region, in order to supply the entire BMW production network of 30 production and assembly facilities, located in 14 countries worldwide.
BMW Group Manufacturing Thailand produces the following 12 models: BMW 3 Series Gran Turismo, BMW 5 Series, BMW 7 Series, BMW X1, and BMW X3. For BMW Motorrad, the BMW F 750 GS, BMW F 850 GS, BMW R 1200 GS, BMW R 1200 GS Adventure, BMW S 1000 R, BMW S 1000 RR and BMW S 1000 XR are also locally assembled at the plant. In addition, BMW Group Manufacturing Thailand now assembles two BMW plug-in hybrid models; BMW 530e and BMW 740Le.


For further information, please contact:
BMW Group Thailand
1-800-269-269
www.bmw.co.th
www.mini.co.th
www.bmw-motorrad.co.th
Media Contacts:
Carl Byoir & Associates
Suthatip Boonsaeng (08-7685-1695 or0-2627-3501 ext.102)
Thornthawat Thongnab (08-3225-4567 or 0-2627-3501 ext.206)
Pichanan Toonkamthornchai (08-5157-7557 or 0-2627-3501 ext.101)
Nalinuth Sirisombut (08-6977-7881 or 0-2627-3501 ext.155)
sboonsaeng@carlbyoir.com, tthongnab@carlbyoir.com, ptoonkamthornchai@carlbyoir.com, nsirisombut@carlbyoir.com

Read more