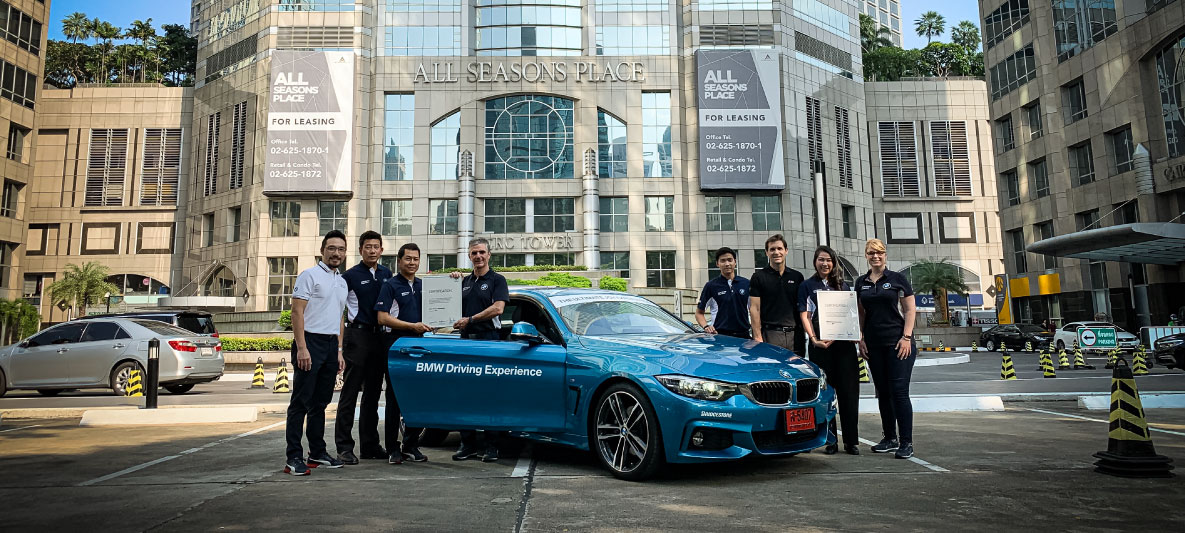 Press Release | 2019.11.20
BMW Thailand is appointed as the Official Partner of BMW M for BMW Driving Experience, the first country in SE Asia to receive the honor
BMW Thailand, led by Mr. Galdric Donnezan, Sales & Marketing Director (3rd right), Mr. Sethipong Anutarasoti, General Manager Marketing (far left), Mrs. Pattaraporn Thongmool, Specialist Dealer Marketing (2nd right) and Mr. Chonravit Nuya, Specialist Marketing (4th right), together with BMW Driving Instructors, Mr. Parit Manmek (2nd left) and Mr. Wudhinant Sabhavasu (3rd left), received the certificates from BMW Driving Experience, as a part of BMW M GmbH, represented by Mr. Florian Staiger (4th left) and Ms. Cordula Klapp (far right).
Bangkok. BMW Thailand has become the first country in Southeast Asia to receive the seal of quality "BMW Driving Experience, Official Partner of BMW M", guaranteeing the highest global standards in offering driver training courses to its customers. The latest market to be awarded this certification, BMW Thailand is continuing over 40 years of BMW Driving Experience history to instill safe driving skills and provide exciting training courses to its customers under the guidance of BMW Certified Instructors. Customers can choose from 3 different driving courses: Basic Training, Advanced Training and M Experience to perfect their driving skills at the BMW Area 51 - Secret Test Facility in Ayutthaya province.
Mr. Alexander Baraka, President, BMW Group Thailand, said: "Through the successful BMW Driving Experience model, we have achieved new heights in providing driving pleasure to our customers in Thailand. We went through stringent certification process in which experts from BMW Driving Experience provided training guidelines, as well as recommendations on buildings and premises, to achieve homogeneous safety and quality standards for the BMW Driving Experience activities. For us, the goal is not just to provide knowledge and skills in correct vehicle handling and driving in critical situations, but also to create an ideal balance between perfect cars and equally perfect driving skills where man and machine are united as one."

As the first Official Partner of BMW M in Southeast Asia, BMW Thailand will be offering 3 driving courses starting from Basic Training and Advanced Training, which allow customers to learn and practice the safest handling in extreme driving situations that are simply impossible to simulate on the road, such as J-Turn and drifting, with the BMW 3 Series and 4 Series. All training cars are equipped with Bridgestone Potenza S001 RFT Run-Flat tyres. Customers seeking more intense thrills can opt for the M Experience course which has been crafted to give an adrenaline rush by testing the limits of the legendary BMW M2 Coupe and the BMW M5 M Town Taxi while getting a taste of how professional racers drive on the track. The courses will take place at the certified world-class track – BMW Area 51 – throughout the year and feature various simulated driving situations at the premium facility.
"This certification shows how the products and BMW Driving Experience are combined as a centre of excellence and the BMW Group's link between the vehicle and its customers. By providing advanced safe driving skills, we are able to contribute to fulfilling our social responsibility and improve safety on public roads, while at the same time conveying the joy of driving for which BMW is renowned. In every course, we work hard with our certified instructors to ensure that we meet individual customer desires and live up BMW Driving Experience's slogan, 'Passion leaves traces'," Mr. Baraka said.

Even before the "Official Partner of BMW M" certification, BMW Thailand was providing more than 10 training courses to customers nationwide including driver safety training in the latest BMW models, as well as drifting, racetrack experiences and off-road tours. These driving-based training courses make it possible to experience the mobility of the future with the world-class seal of quality.
The BMW Group has been thrilling its customers around the world with the BMW and MINI Driving Experience since 1977. Today, it offers about 50 different training courses for BMW and MINI models, as well as BMW motorcycles, in more than 30 countries. For more information and booking, please click here.

Read more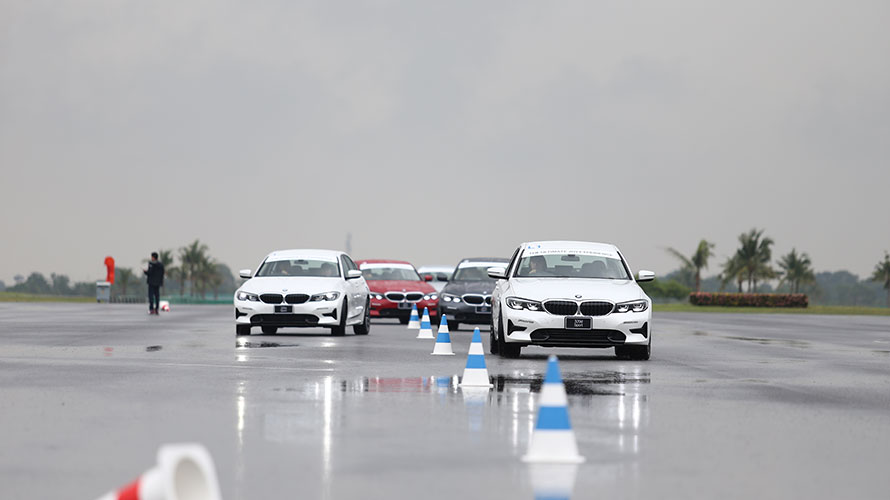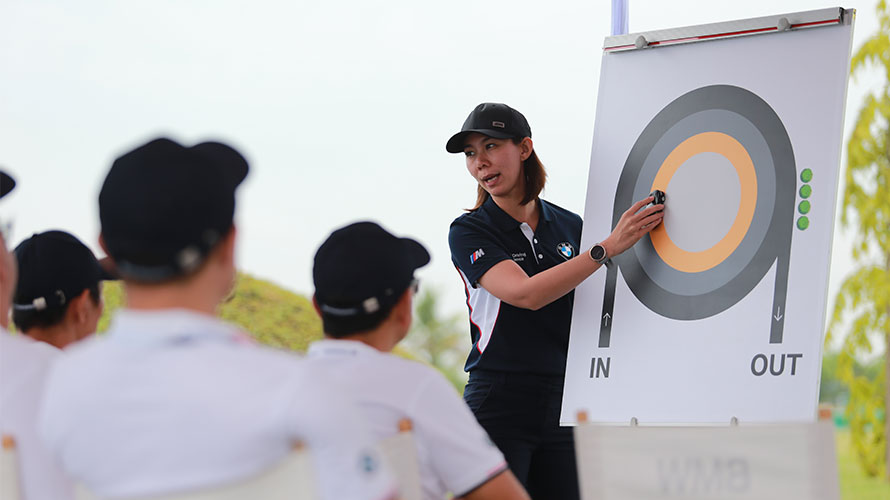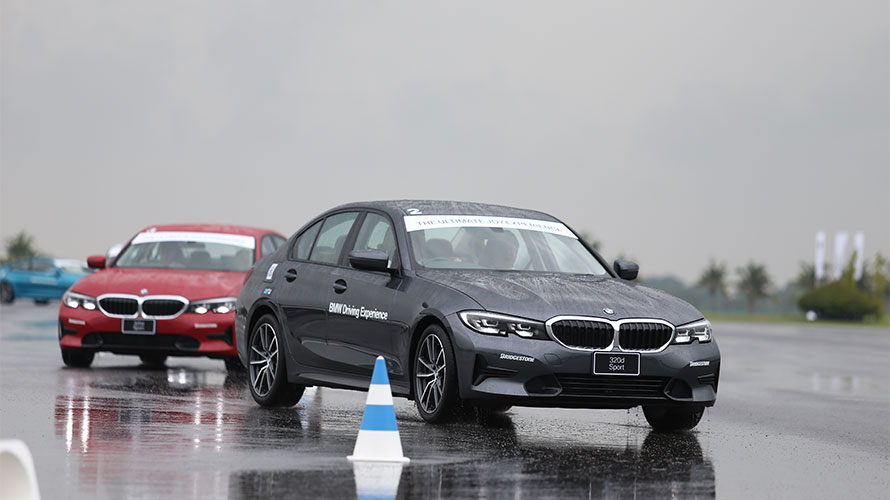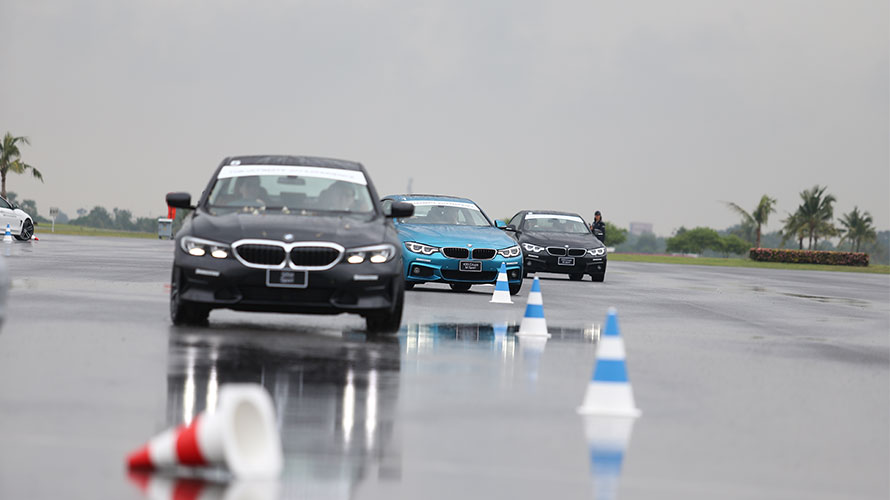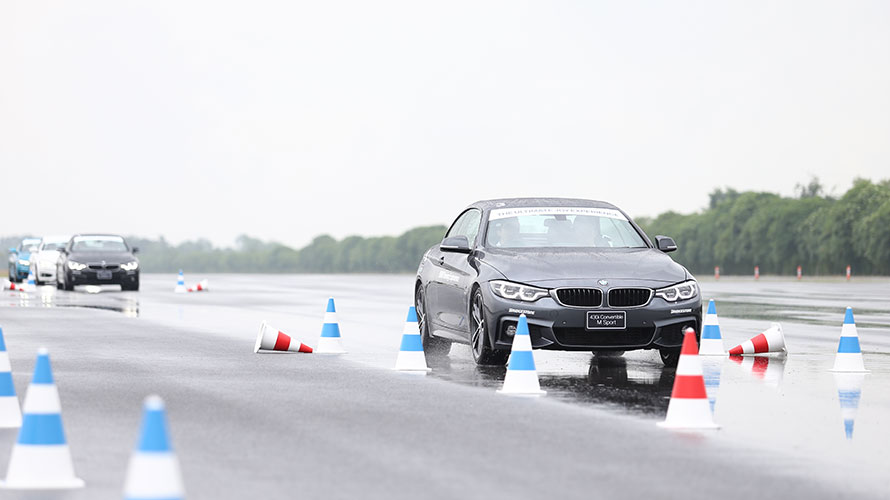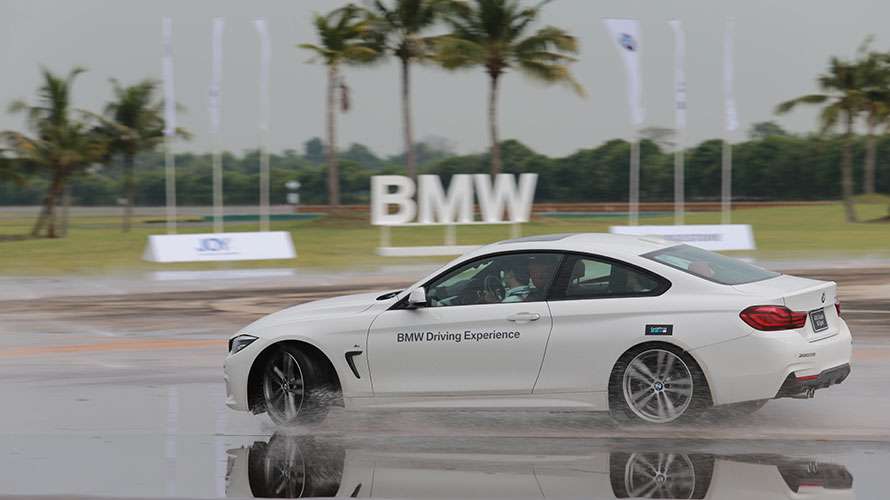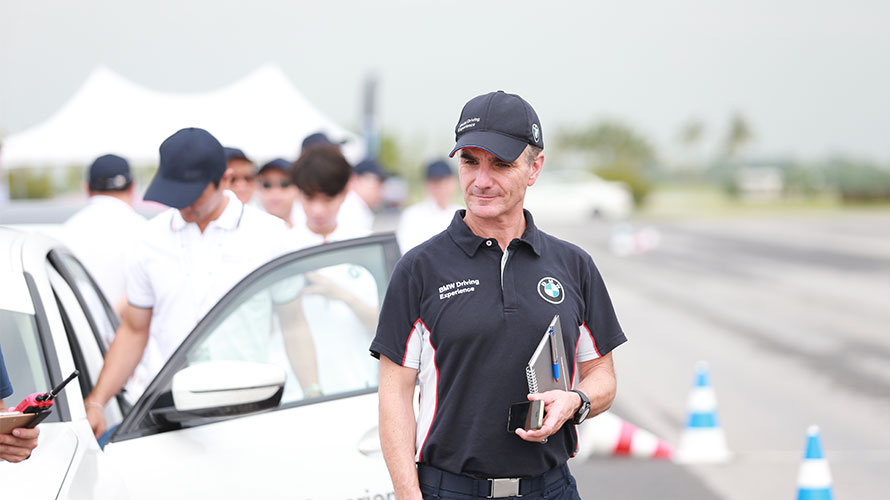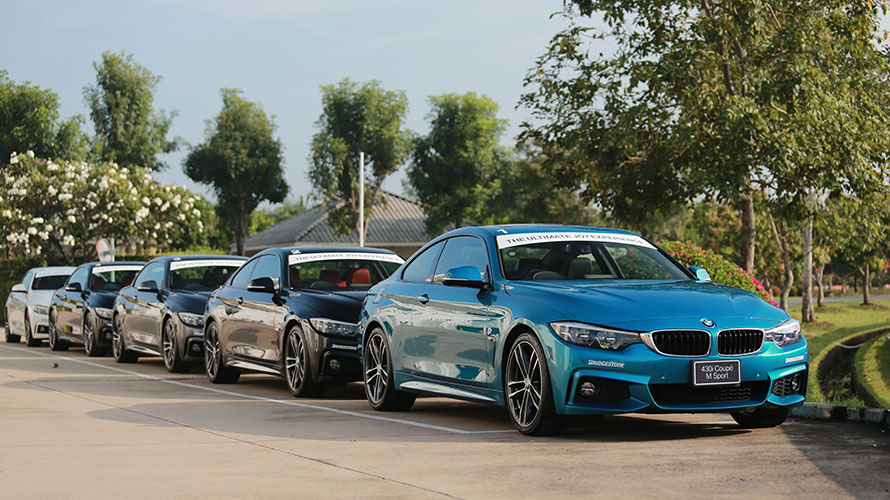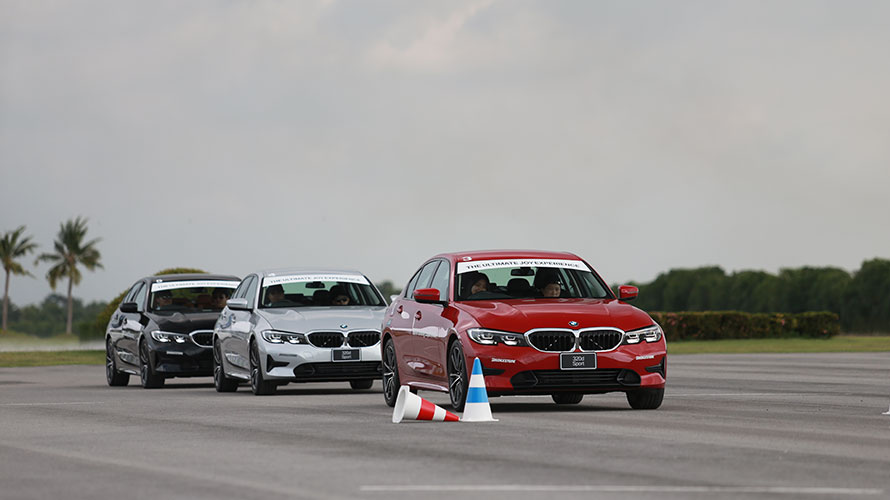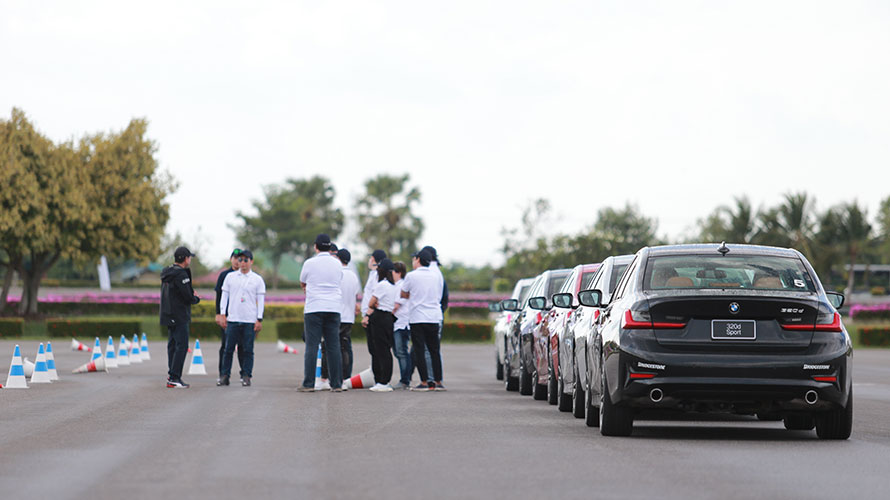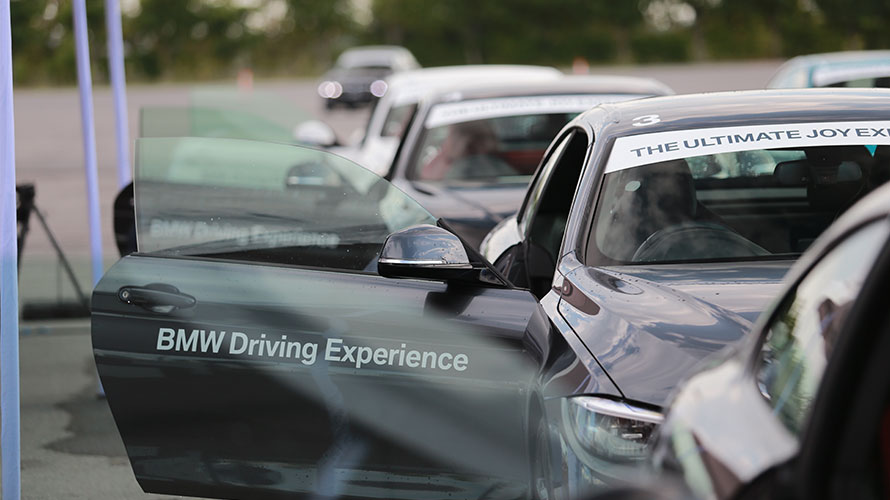 The BMW Group
With its four brands BMW, MINI, Rolls-Royce and BMW Motorrad, the BMW Group is the world's leading premium manufacturer of automobiles and motorcycles and also provides premium financial and mobility services. The BMW Group production network comprises 31 production and assembly facilities in 15 countries; the company has a global sales network in more than 140 countries.
In 2018, the BMW Group sold over 2,490,000 passenger vehicles and more than 165,000 motorcycles worldwide. The profit before tax in the financial year 2017 was € 10.655 billion on revenues amounting to € 98.678 billion. As of 31 December 2017, the BMW Group had a workforce of 129,932 employees.
The success of the BMW Group has always been based on long-term thinking and responsible action. The company has therefore established ecological and social sustainability throughout the value chain, comprehensive product responsibility and a clear commitment to conserving resources as an integral part of its strategy.
BMW Group Thailand
BMW Group Thailand, a subsidiary of BMW AG, Germany, was established on the 3rd October 1998. The three entities of BMW Group Thailand are BMW (Thailand) Co., Ltd. with responsibility for wholesales & marketing of BMW Group products, BMW Manufacturing (Thailand) Co., Ltd. with responsibility for BMW and BMW Motorrad local production, and BMW Leasing (Thailand) Co., Ltd. with responsibility for financial services offerings to both wholesale and retail customers.
In 2018, BMW Group Thailand reached new all-time highs with 12,036 BMW deliveries, representing a 20% increase year-on-year and the highest growth rate across BMW's global networks for the second consecutive year. The sales of BMW plug-in hybrid vehicles (PHEV) also achieved a record-high growth rate of 122% in Thailand over the past year. While MINI and BMW Motorrad also achieved the new record in sales with 1,051 vehicles MINI deliveries (growing sales by 4% year-on-year) and 2,154 BMW Motorcycles deliveries (growing sales by 8% year-on-year).
On the production side, the BMW Group Manufacturing Thailand plant was founded on BMW Group's strong belief in the growth potential of Asian markets and Thailand in particular with its unique location, strong manufacturing base, and ready supply of skilled automotive labor, being an automotive hub for ASEAN. On-going investment has been put into the expansion of plant Rayong in terms of assembling processes, aiming to meet growing customer demand. In addition, with approximately 4 billion Thai Baht representing the amount of annual purchasing in Thailand, the BMW Global Purchasing office has been established in Thailand. This is to source various components from local suppliers in Thailand and the broader ASEAN region, in order to supply the entire BMW production network of 31 production and assembly facilities, located in 15 countries worldwide.
BMW Group Manufacturing Thailand produces the following 14 models: BMW 3 Series Gran Turismo, BMW 5 Series, BMW 7 Series, BMW X1, and BMW X3. For BMW Motorrad, the BMW F 750 GS, BMW F 850 GS, BMW F 850 GS Adventure, BMW R 1250 GS, BMW R 1250 GS Adventure, BMW F 800 R, BMW S 1000 R, BMW S 1000 RR and BMW S 1000 XR are also locally assembled at the plant. In addition, BMW Group Manufacturing Thailand now assembles two BMW plug-in hybrid models; BMW 530e and BMW 740Le.

For further information, please contact:
BMW Group Thailand

1-800-269-269
www.bmw.co.th
www.mini.co.th
www.bmw-motorrad.co.th
Media Contacts:
Carl Byoir & Associates
Suthatip Boonsaeng (08-7685-1695 or0-2627-3501 ext.102)
Thornthawat Thongnab (08-3225-4567 or 0-2627-3501 ext.206)
Pichanan Toonkamthornchai (08-5157-7557 or 0-2627-3501 ext.101)
Nalinuth Sirisombut (08-6977-7881 or 0-2627-3501 ext.155)
sboonsaeng@carlbyoir.com, tthongnab@carlbyoir.com, ptoonkamthornchai@carlbyoir.com, nsirisombut@carlbyoir.com

Read more