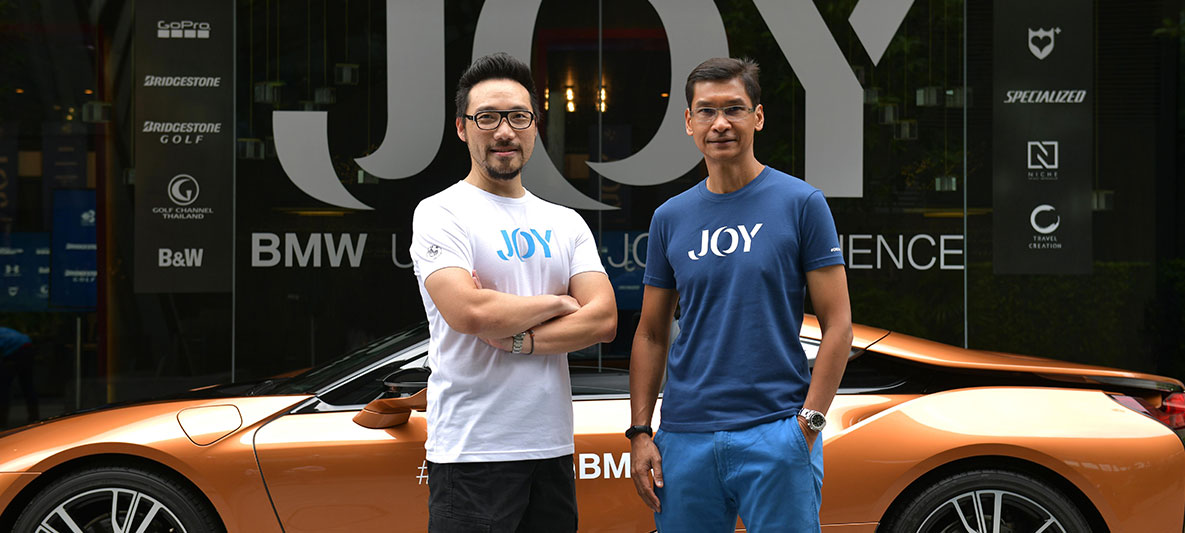 Press Release | 2019.11.14
BMW Thailand Sets to Bring Greater 'JOY' of the brand in 2020 with New Exciting Range of Tailored Experiences that Go Beyond Sheer Driving Pleasure for All BMW Owners
BMW Thailand, led by Khun Krisda Utamote (right), Director Corporate Communications, BMW Group Thailand and Khun Sethipong Anutarasoti (left), General Manager Marketing, unveiled a new concept for BMW brand that leads the way in bringing JOY to BMW customers. The press conference, held at Saneh Jaan restaurant, was honored by partners and distinguished guests.
Bangkok. Leveraging its deep insights into customers' needs and lifestyles, BMW Thailand is set to continue the 'JOY is BMW' campaign by using that simple yet powerful word to deliver unrivalled lifestyle experiences through "The Ultimate JOY Experience", the exclusive programme that invites BMW customers to discover a range of activities nationwide and around the world. The year 2020 will bring a 'JOY' revolution as BMW Thailand brings full-on excitement with a new series of events, all of them designed to connect BMW customers to their beloved brand.
Khun Sethipong Anutarasoti, General Manager Marketing, BMW Thailand, said, "JOY is indeed the core of the BMW brand, which focuses on sheer driving pleasure such as through revolutionary automotive engineering and an aesthetic design language while interweaving fun activities with the powerful drive of our brand. We do not only bring innovation to our vehicles but also offer a variety of experiences that cater to different needs and lifestyles plus guarantee JOY above and beyond driving through travel, sports, entertainment, health, shopping and dining,"
"Over the past two years, The Ultimate JOY Experience programme has stood out from other privilege programmes since it does not aim to reward customers or to maximise the return on customer investment. On the contrary, it is the tier-less platform welcoming everyone to join as long as you are BMW owners. We have been inspired to create the new brand platform that invites BMW customers to experience JOY via a number of lifestyle activities. Our community now boasts more than 20,000 members and becomes a priceless channel connecting BMW customers with the BMW brand so they could try new things together and experience unique once-in-a-lifetime moments that can be found only with BMW. This truly reflects and defines the concept of 'Experience is the new luxury'," Khun Sethipong added.
For 2020, BMW Thailand has lined up a series of fascinating activities under The Ultimate JOY Experience programme to immerse customers in the world of BMW and all the joys and privileges it entails. The programme surely serves various lifestyle choices of BMW customers and kicks off with driving thrills at the most anticipated trip of the year, JOY GO ///M ON ICE 2020 – Arjeplog in Sweden, where customers will hone their driving skills on icy lake with BMW M4 Competition and BMW M2 Competition. That's followed by JOY GO ICE DRIVING EXPERIENCE – Rovaniemi in Finland, where customer will enjoy drifting in snow with various BMW models. For the chance to raise your adrenaline in world legendary racing track, don't miss JOY GO ///M ON TRACK 2020 – Nürburgring and for JOY GO xVENTURE – Namibia, it will offer the ultimate cruising with the all-new BMW X3 on a 1,300-kilometre safari expedition. Sports enthusiasts can participate in activities ranging from many golf tournaments such as JOY GO GOLF – Pebble Beach at the legendary Pebble Beach in California, followed by the world-renowned St. Andrews Links Old Course, Scotland in 2021, to the world-class JOY GO MARATHON - #MissionBerlin 2020. For motorsport fans, BMW Thailand has laid out a set of spectacular racing events including the adrenaline-rush JOY GO DTM - Hockenheimring in Germany, the classic motor racing JOY GO FESTIVAL OF SPEED - Goodwood and the most intense race series like JOY GO FORMULA E.
Moreover, customers can discover a variety of experiences throughout the year including cycling, running, football matches, charity events and the exciting BMW Driving Experience as well as other everyday privileges, brought by BMW Thailand and partners, such as exclusive round at Michelin-starred restaurants and luxurious shopping perks from leading designer brands, fun family-friendly activities and much more.
"One of the highlights of next year's activities is JOY GO COACHELLA - California, where BMW customers get to be part of the Coachella Valley Music and Arts Festival with special Artist Guest tickets! At this largest outdoor music festival in the world, participants will be able to immerse themselves in stellar performances from leading artists across genres. Remarkably, BMW Thailand is also introducing a new reservation process for all international trips, where BMW customers will be asked to put down a deposit thus allowing for greater convenience," Khun Sethipong concluded.
All the programmes in 2020 will see continued collaboration with BMW's partners – including GoPro, Bridgestone, Bridgestone Golf, REV RUNNR, Golf Channel, Niche, Under Armour, Specialized, Thai Airways International and Travel Creation– to make these valuable experiences possible for all BMW customers.
Experience the ultimate programme, tailored for all BMW owners, and enjoy everyday privileges from The Ultimate JOY Experience throughout the year. Get a glimpse of the exclusive and thrilling JOY activities at https://bit.ly/2KiYua6. BMW owners can register for free at www.BMWultimateJOY.com. For news and updates, please visit www.facebook.com/bmwultimatejoy.

Read more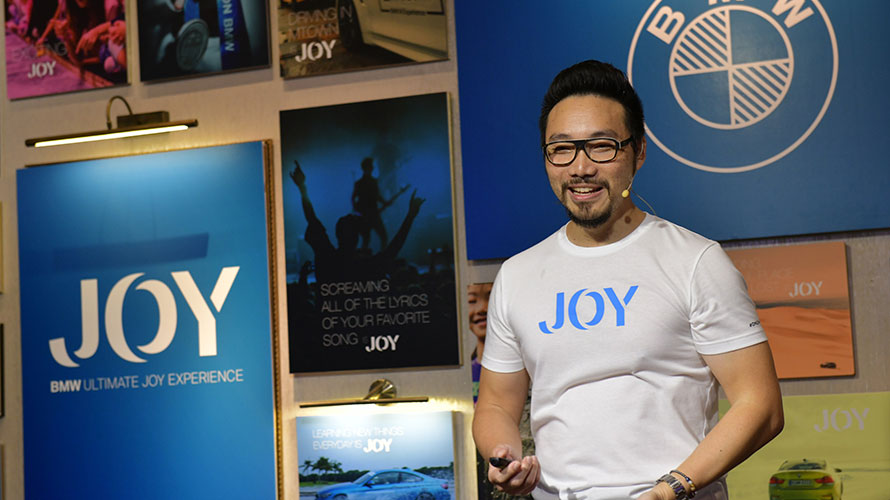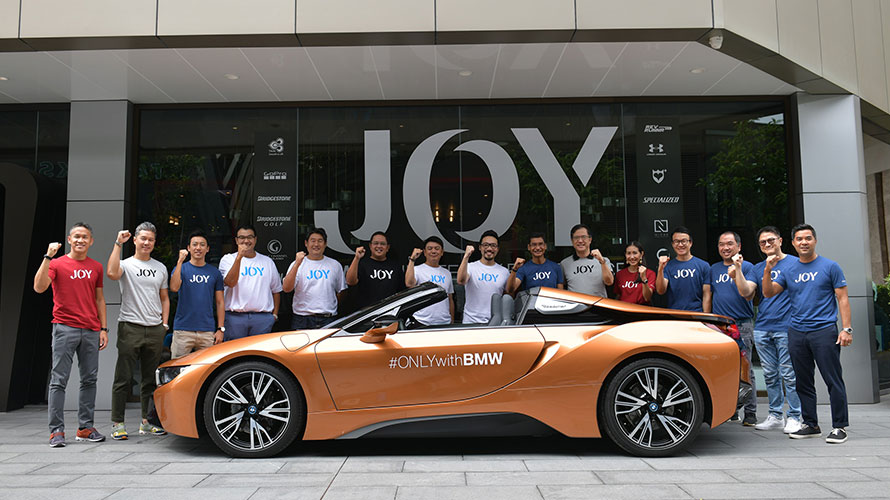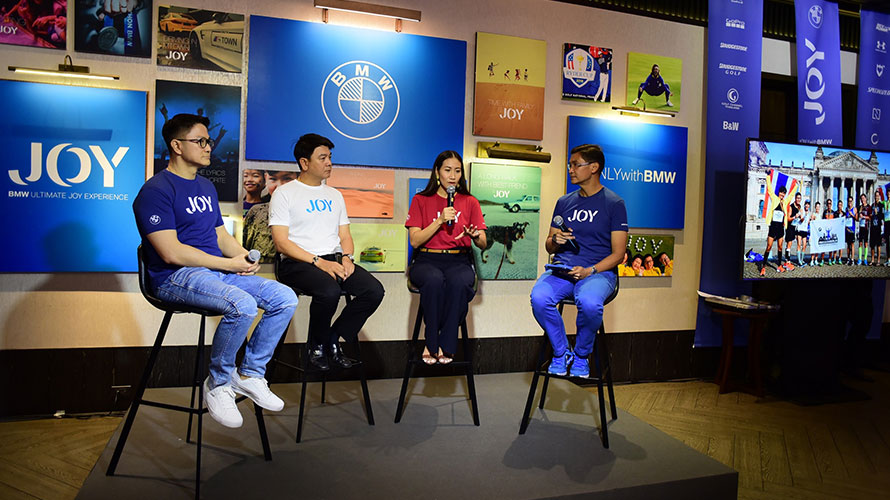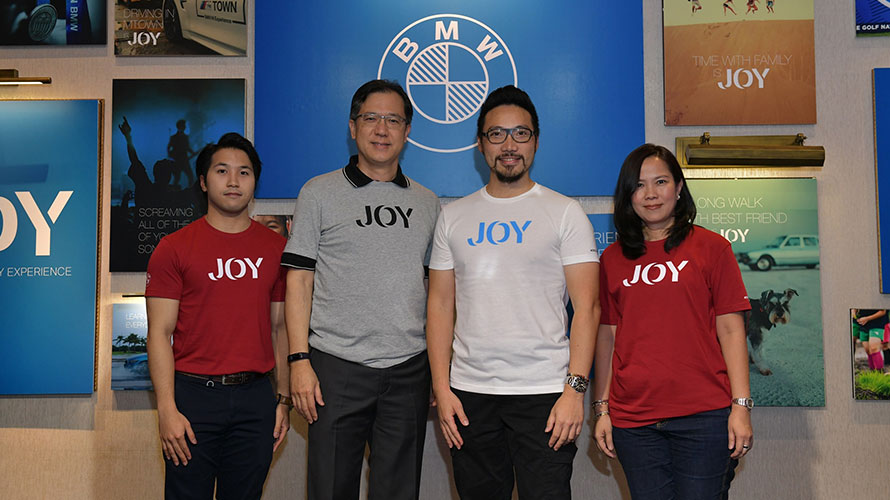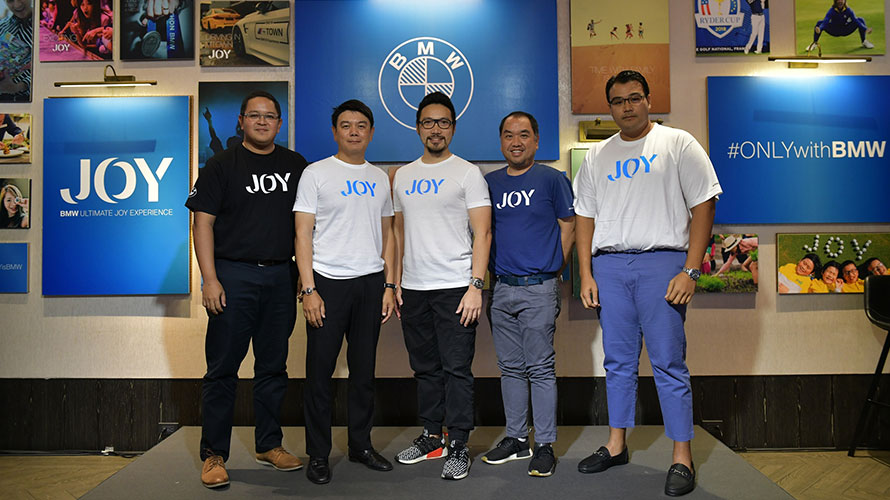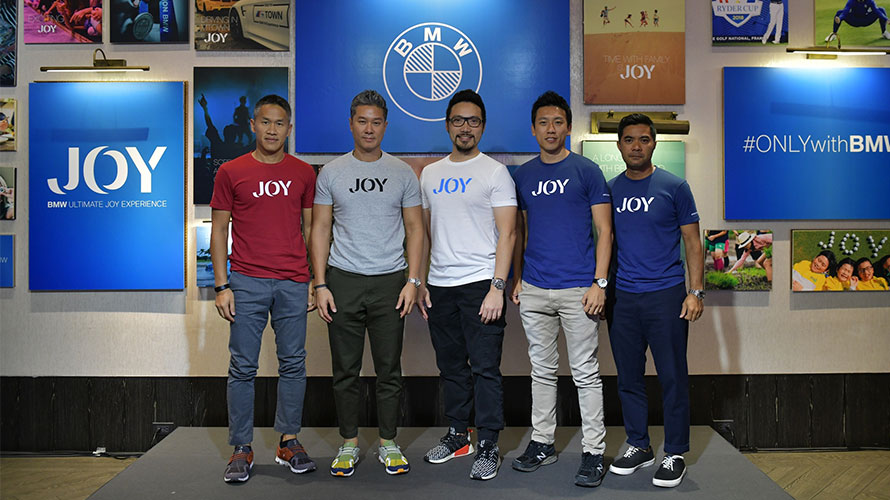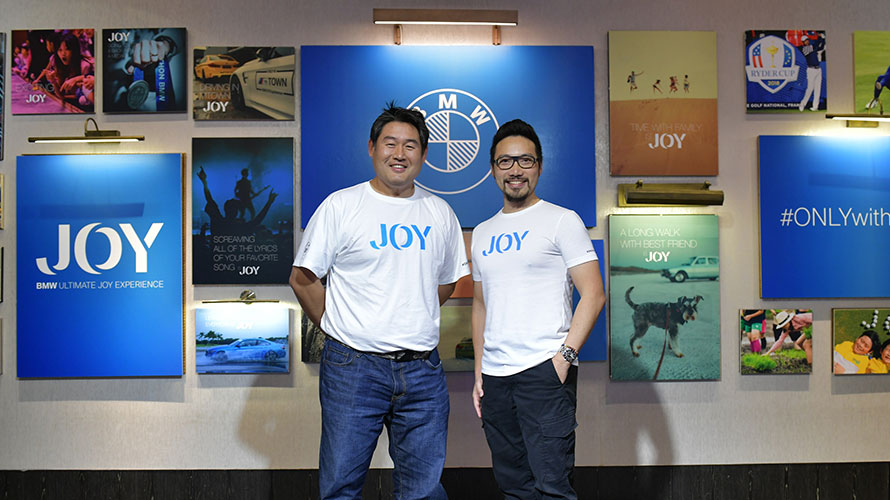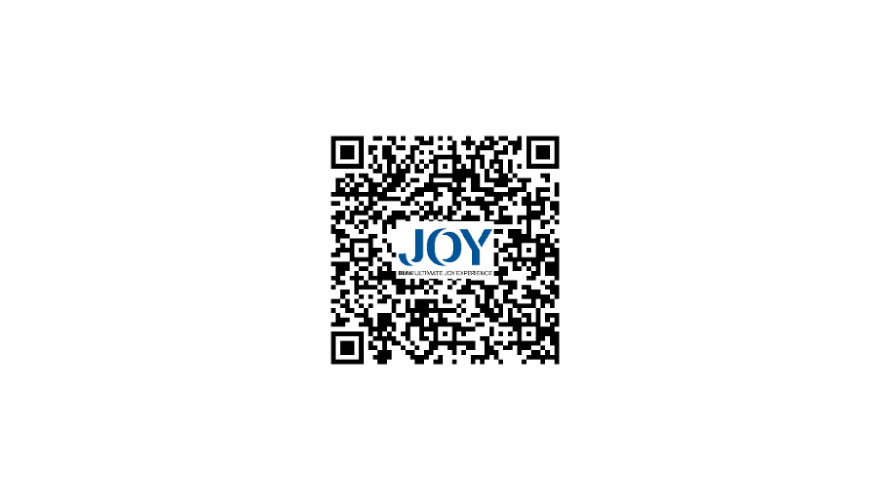 For further information, please contact:
BMW Group Thailand

1-800-269-269
www.bmw.co.th
www.mini.co.th
www.bmw-motorrad.co.th
Media Contacts:
Carl Byoir & Associates
Suthatip Boonsaeng (08-7685-1695 or0-2627-3501 ext.102)
Thornthawat Thongnab (08-3225-4567 or 0-2627-3501 ext.206)
Pichanan Toonkamthornchai (08-5157-7557 or 0-2627-3501 ext.101)
Nalinuth Sirisombut (08-6977-7881 or 0-2627-3501 ext.155)
sboonsaeng@carlbyoir.com, tthongnab@carlbyoir.com, ptoonkamthornchai@carlbyoir.com, nsirisombut@carlbyoir.com

Read more