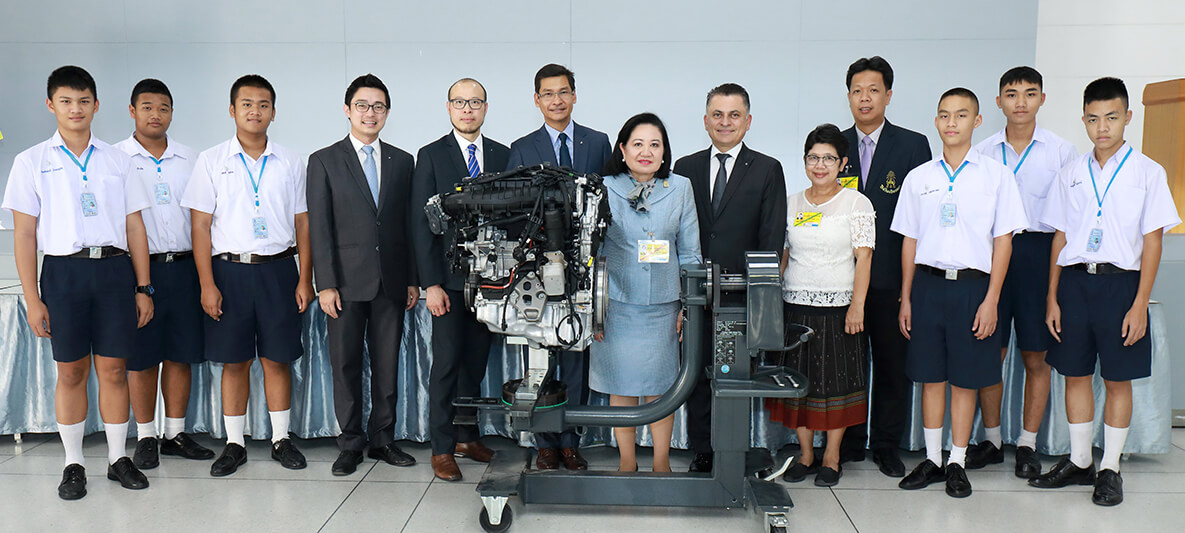 Photo Release | 2019.01.07
BMW Group Thailand strengthens foundations of education at Chitralada Vocational School with donation of engine for electric mobility studies
BMW Group Thailand, led by Mr. César Badilla (8th from left), Director Aftersales; Khun Krisda Utamote (6th from left), Director Corporate Communication; Khun Chanin Thiticharupaisal, (5th from left), General Manager Dealer Development, BMW Thailand and Khun Opas Noppornpitak (4th from left), Manager Corporate Communication, BMW Manufacturing (Thailand) Co., Ltd. together with teachers and students from Chitralada Vocational School, led by Dr. Nualanong Thumjaroen (7th from left), School Director, joined the photo session after the delivery of a four-cylinder internal combustion engine, used in the latest BMW plug-in hybrid electric vehicle, to the college for educational purposes
Bangkok. BMW Group Thailand is paving the way to the future of electric mobility through its 'BMW Service Apprentice Program', which aims to invest in human resources and strengthen the potential of automotive industry. The program recently oversaw the donation of a four-cylinder internal combustion engine coded B48 used in the latest plug-in hybrid electric vehicles (PHEV) from BMW to Chitralada Vocational School for educational purposes, enhancing the mechatronics skills as well as laying a stronger foundation for their expertise in electric mobility. The company also handed over other educational essentials, such as a set of technical special tools (for BMW vehicles only), an engine stand and a display board for school public relations.
Mr. César Badilla, Director Aftersales, BMW Group Thailand, said, "This continuation of the BMW Service Apprentice Program definitely resonates with our commitment to strengthen the potential of vocational students. This donation of the latest BMW PHEV engine will allow them to practically study the engine and boost their technical skills prior to job interviews with authorized BMW dealers. Working with certified BMW technicians will certainly enrich the students' experience and help them develop holistic approaches to technical matters, eventually paving the way to their occupational success in automotive industry in the future. This support of such initiatives aligns with BMW Group's vision for sustainability that seeks to maximize sustainability at every stage in the value creation chain and the processes involved in it."
Dr. Nualanong Thumjaroen, Director, Chitralada Vocational School said, "The school is committed to providing the best education to our students in order to become expert automotive technicians. This donation of BMW engine and essentials tools for practical training in the class will extend students' hands-on knowledge beyond the theoretical learning framework. This will support the in-class learning experiences and unleash their full potential. After graduation, the student will be able to optimise this holistic knowledge and apply it effectively in their careers."
Chitralada Vocational School offers vocational and high vocational education in various fields, including automotive and industrial mechanical programs. The school aims to develop students' skills in the related fields alongside emphasizing ethics and morality in their professions as a basis for sustainable development in their careers.
The BMW Service Apprentice Program was initiated in 2012 and recognized as part of the German-Thai Dual Excellence Education (GTDEE) program. The program curriculum was instituted in partnership with the German-Thai Chamber of Commerce and the BMW Group Thailand dealers' network. Participating students receive training in fundamentals at the College, while BMW theory and practical training are taught at the BMW Training Center with on-the-job training and support provided by BMW certified technicians at authorized BMW dealerships. Since its inception, the partnership has developed young technicians and enabled them to become skilled workers in the automotive industry, while also reinforcing Thailand's potential as a global automotive production hub.


Read more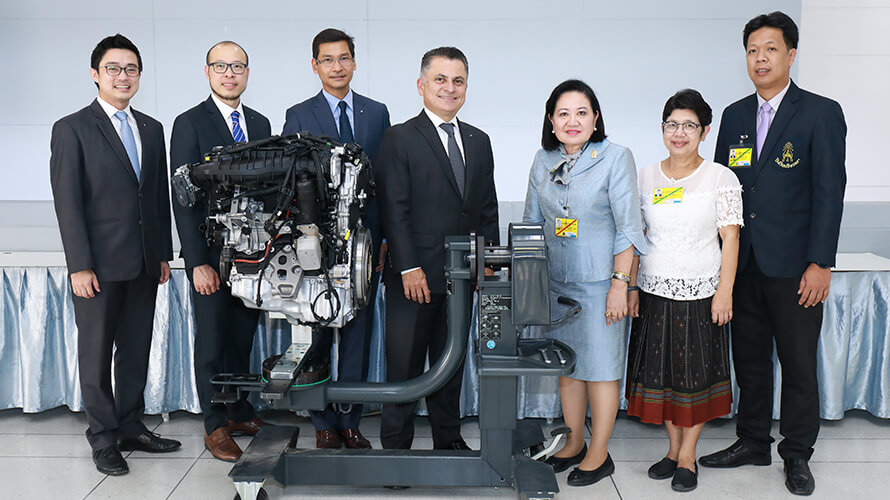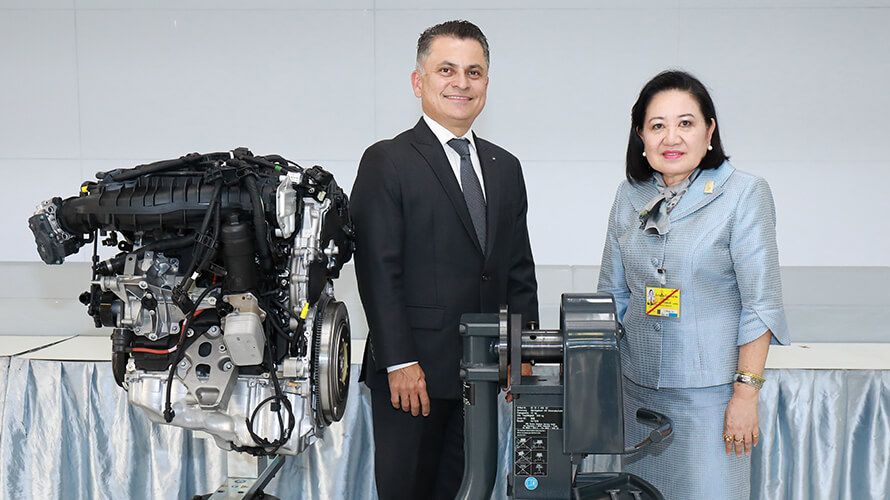 For further information, please contact:
BMW Group Thailand
1-800-269-269
www.bmw.co.th
www.mini.co.th
www.bmw-motorrad.co.th
Media Contacts:
Carl Byoir & Associates
Suthatip Boonsaeng (08-7685-1695 or0-2627-3501 ext.102)
Thornthawat Thongnab (08-3225-4567 or 0-2627-3501 ext.206)
Pichanan Toonkamthornchai (08-5157-7557 or 0-2627-3501 ext.101)
Nalinuth Sirisombut (08-6977-7881 or 0-2627-3501 ext.155)
sboonsaeng@carlbyoir.com, tthongnab@carlbyoir.com, ptoonkamthornchai@carlbyoir.com, nsirisombut@carlbyoir.com


Read more