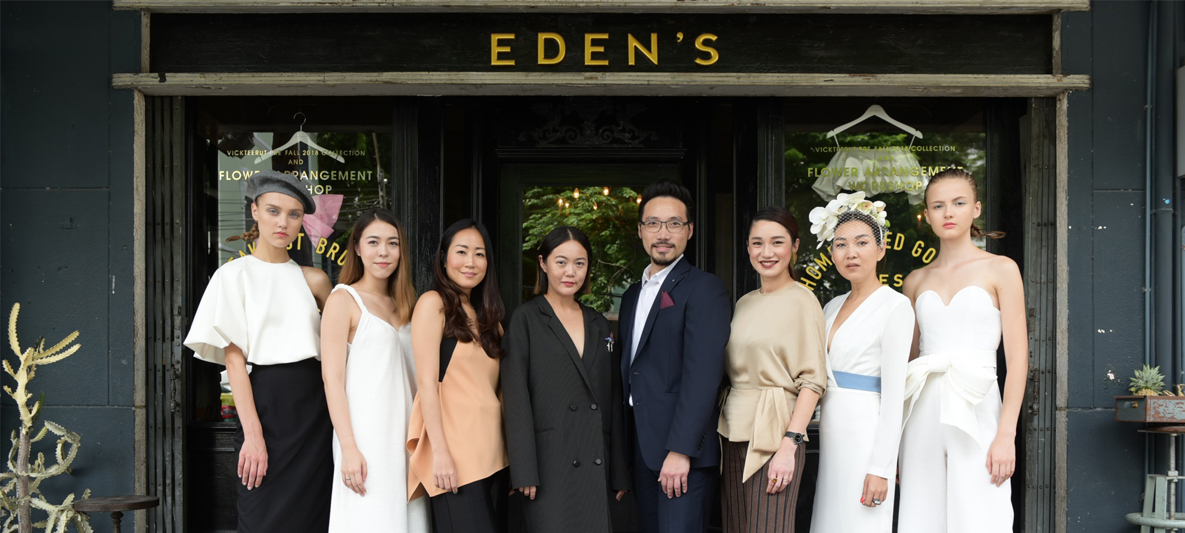 Photo Release | 2018.07.12
BMW Thailand presents the unrivaled lifestyle experiences to BMW owners with "The Ultimate JOY Experience"
joining Vickteerut to unveil the beauty of 'Pre-Fall 2018 Collection' with the exclusive flower arrangement workshop


Bangkok. To offer BMW owners exclusive experiences under "The Ultimate JOY Experience" program, BMW Thailand – led by Khun Sethipong Anutarasoti (5th from left), General Manager Marketing – together with Vickteerut – led by Khun Aurapraphan Sudhinaraset (4th from left), Creative Director – presented the latest Pre-Fall 2018 Collection from Vickteerut along with an exclusive flower arrangement workshop under the theme 'Joy'. The workshop session featured tutorials and techniques to turn flowers into beautiful symbols of joy – including how to pick the right ones to match your star sign. The event was held in the cozy Parisian vibe of Eden's café on Lanluang road.
Khun Sethipong Anutarasoti, General Manager, Marketing, BMW Thailand, said, "The Ultimate JOY Experience aims to bring once-in-a-lifetime joy experiences to BMW owners that go beyond driving pleasure. We remain committed to the goal of offering superior lifestyle experiences and exclusive activities, and this special partnership with a leading brand like Vickteerut and Khun Niram Watthanasit, the founder of Eden's, is such a great opportunity for us to explore creativity in a space where art and fashion collide through the beautiful medium of flower arrangement. This gives our valued customers another impressive moment to cherish."
Experience the ultimate program, tailored just for BMW customers, and enjoy everyday privileges from The Ultimate JOY Experience throughout the year. BMW owners can register for free at www.BMWultimateJOY.com. For news and updates, please visit us on Facebook at www.facebook.com/bmwultimatejoy.

Read more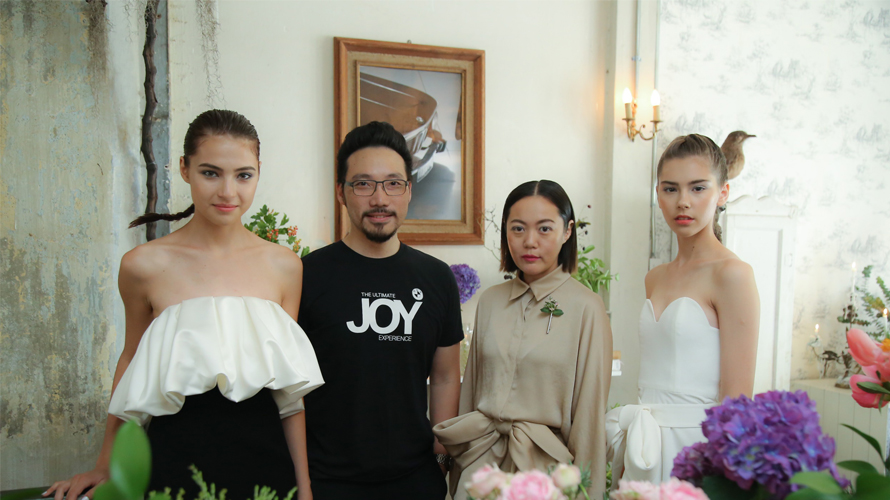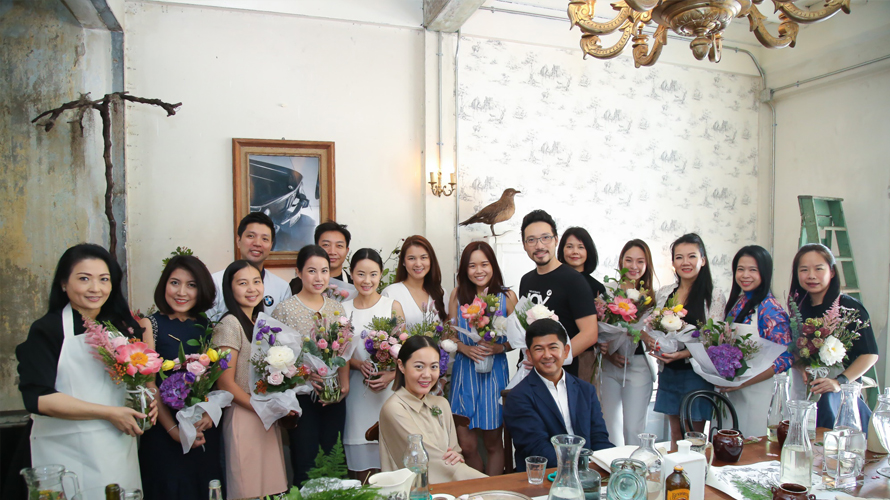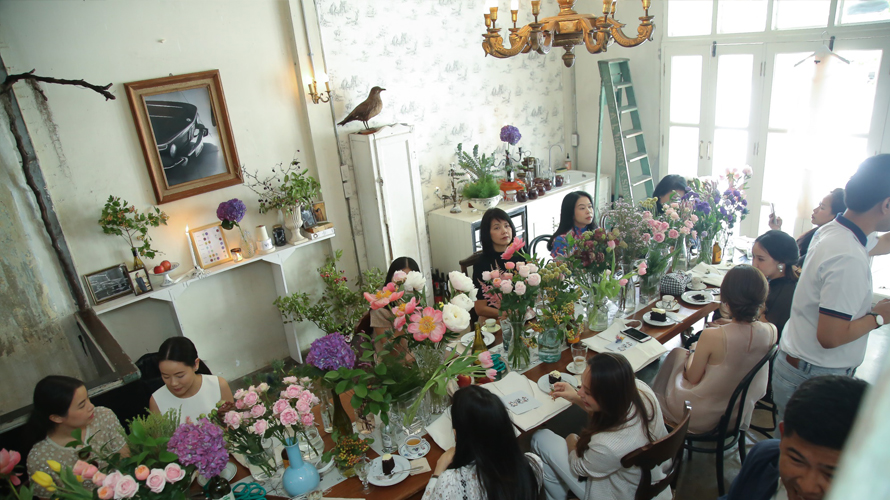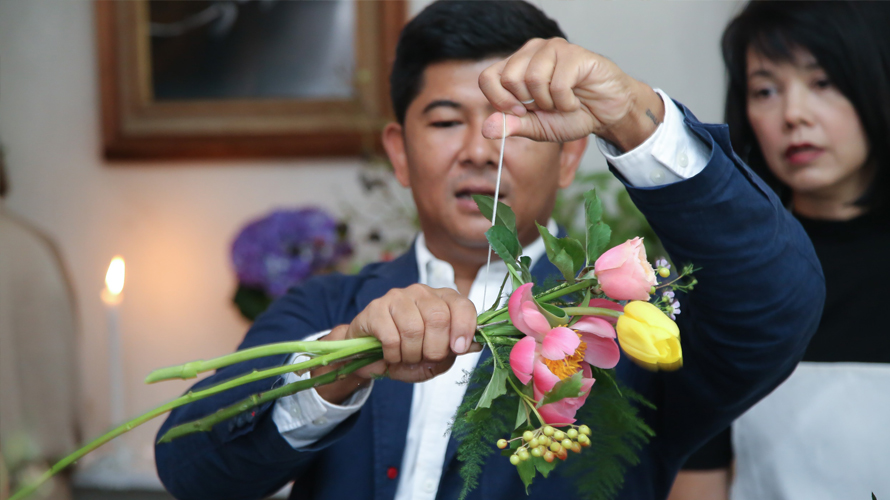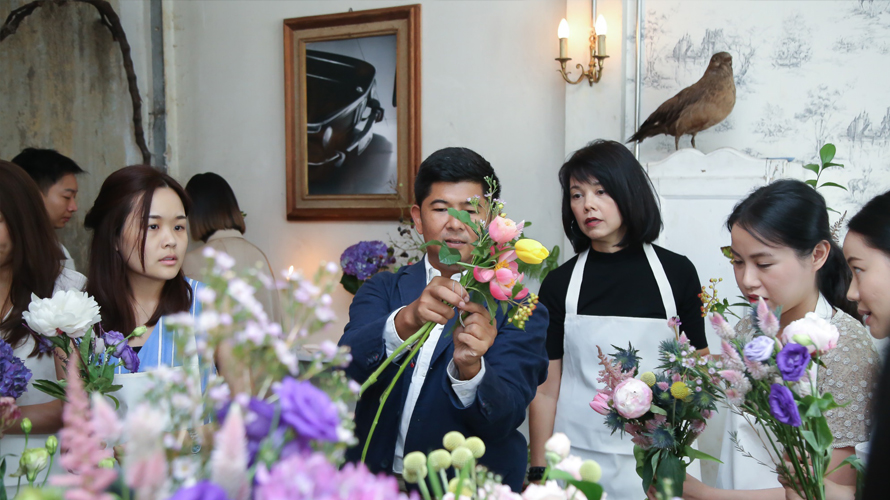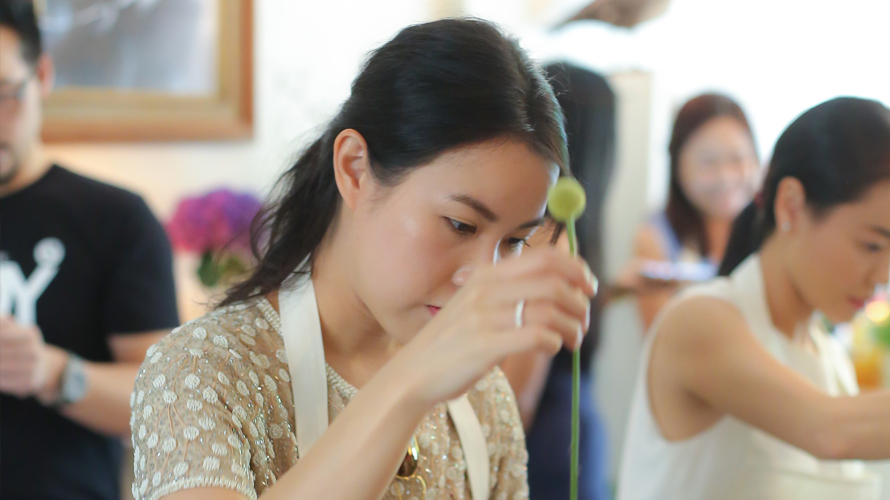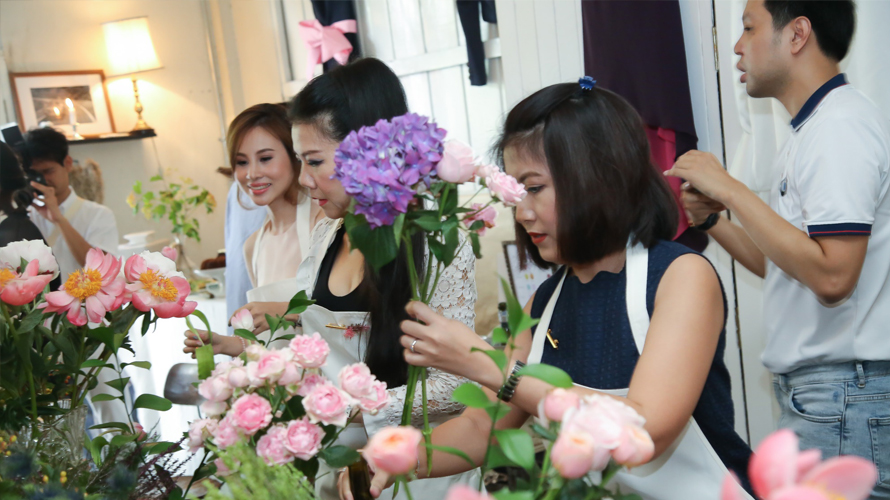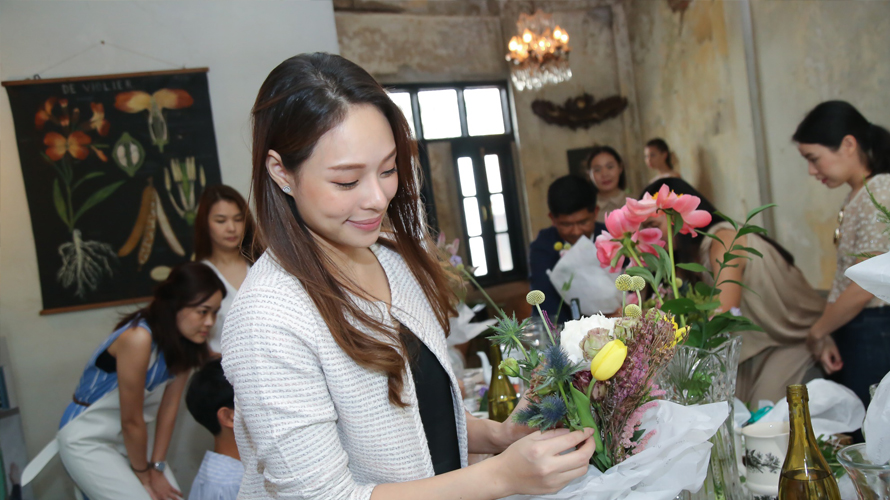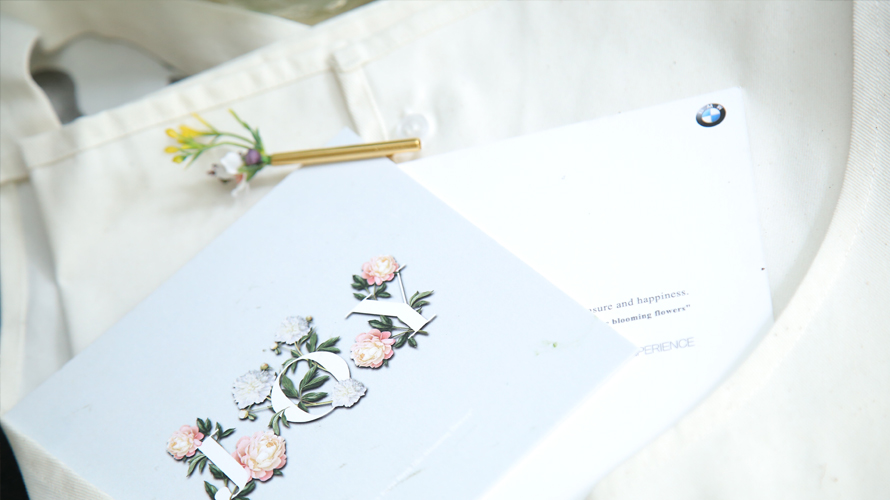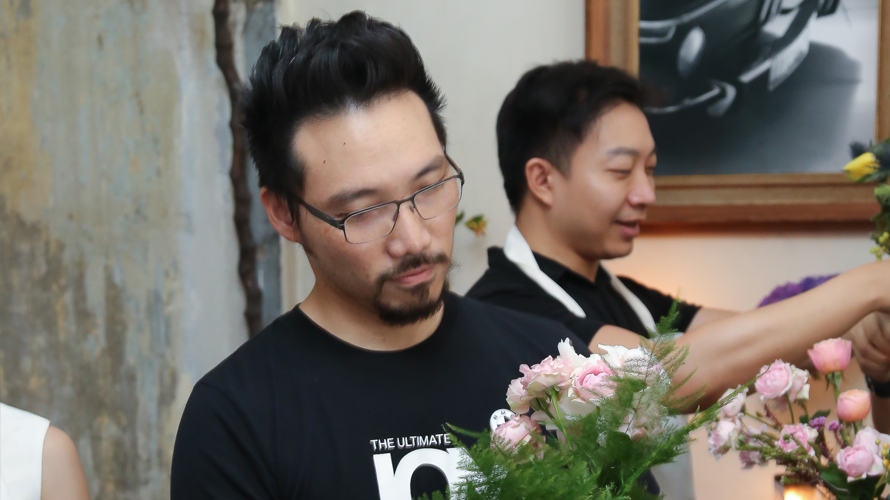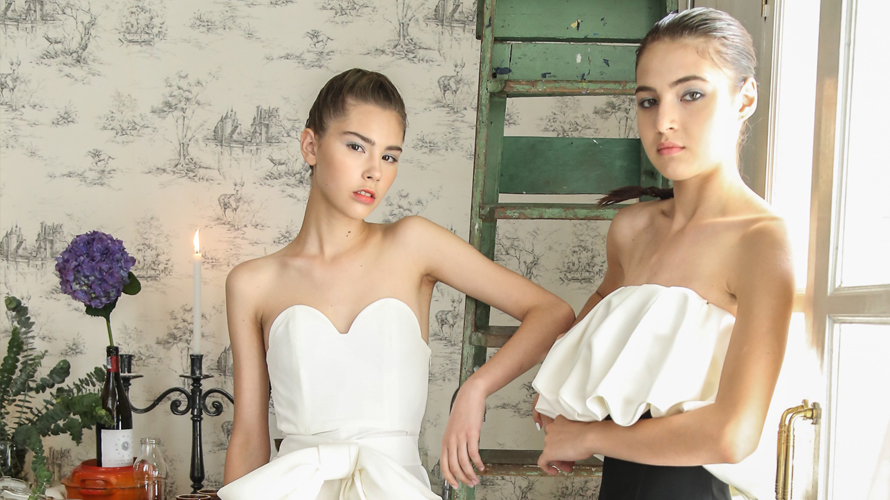 The BMW Group
With its four brands BMW, MINI, Rolls-Royce and BMW Motorrad, the BMW Group is the world's leading premium manufacturer of automobiles and motorcycles and also provides premium financial and mobility services. The BMW Group production network comprises 30 production and assembly facilities in 14 countries; the company has a global sales network in more than 140 countries.
In 2017, the BMW Group sold over 2,463,500 passenger vehicles and more than 164,000 motorcycles worldwide. As of 31 December 2016, the BMW Group had a workforce of 124,729 employees.
The success of the BMW Group has always been based on long-term thinking and responsible action. The company has therefore established ecological and social sustainability throughout the value chain, comprehensive product responsibility and a clear commitment to conserving resources as an integral part of its strategy.
BMW Group Thailand
BMW Group Thailand, a subsidiary of BMW AG, Germany, was established on the 3rd October 1998. The three entities of BMW Group Thailand include BMW (Thailand) Co., Ltd. with responsibility for wholesales & marketing of BMW Group products, BMW Manufacturing (Thailand) Co., Ltd. with responsibility for BMW and BMW Motorrad local production, and BMW Leasing (Thailand) Co., Ltd. with responsibility for financial services offerings to both wholesale and retail customers.
In 2017, BMW Group Thailand achieved a historic sales record with 11,030 BMW and MINI vehicles delivered to customers from January to December 2017, an increase of 39% year-on-year and the first-ever 5-digit sales figure in the company's history. BMW Motorrad also had the best-ever record with 2,001 motorcycle deliveries, 10% higher than the same period the previous year. These milestones have made 2017 the most successful 12-month period for all of BMW Group Thailand's three business units – with BMW Thailand in particular posting the highest growth rate across BMW Group's global network at 43%.
On the production side, the BMW Group Manufacturing Thailand plant was founded on BMW Group's strong belief in the growth potential of Asian markets and Thailand in particular with its unique location, strong manufacturing base, and ready supply of skilled automotive labour, making it an automotive hub for ASEAN.
On-going investment has been put into the expansion of plant Rayong in terms of assembling processes, aiming to meet growing customer demand. In addition, with approximately 4 billion Thai Baht representing the amount of annual purchasing in Thailand, the BMW Global Purchasing office has been established in Thailand. This is to source various components from local suppliers in Thailand and the broader ASEAN region, in order to supply the entire BMW production network of 31 production and assembly facilities, located in 14 countries worldwide.
As of 2017, BMW Group Manufacturing Thailand produces the following 17 models: BMW 1 Series, BMW 3 Series, BMW 3 Series Gran Turismo, BMW 5 Series, BMW 7 Series, BMW X1, BMW X3, BMW X4 and BMW X5. For BMW Motorrad the BMW F 800 R, BMW F 800 GS, BMW F 700 GS, BMW R 1200 GS, BMW R 1200 GS Adventure, BMW S 1000 R, BMW S 1000 RR and BMW S 1000 XR are also locally assembled at the plant. In addition, BMW Group Manufacturing Thailand now assembles four BMW plug-in hybrid models; BMW 330e, BMW 530e, BMW X5 xDrive40e and BMW 740Le.
Starting from May 2016, BMW Group Manufacturing Thailand's assembly line capability has been expanded for the purpose of exporting the BMW X3 and BMW X5 to China as well.
For further information, please contact:
BMW Group Thailand
1-800-269-269
www.bmw.co.th
www.mini.co.th
www.bmw-motorrad.co.th
Media Contacts:
Carl Byoir & Associates
Suthatip Boonsaeng (08-7685-1695 or0-2627-3501 ext.102)
Thornthawat Thongnab (08-3225-4567 or 0-2627-3501 ext.206)
Pichanan Toonkamthornchai (08-5157-7557 or 0-2627-3501 ext.101)
Nalinuth Sirisombut (08-6977-7881 or 0-2627-3501 ext.155)
sboonsaeng@carlbyoir.com, tthongnab@carlbyoir.com, ptoonkamthornchai@carlbyoir.com, nsirisombut@carlbyoir.com


Read more