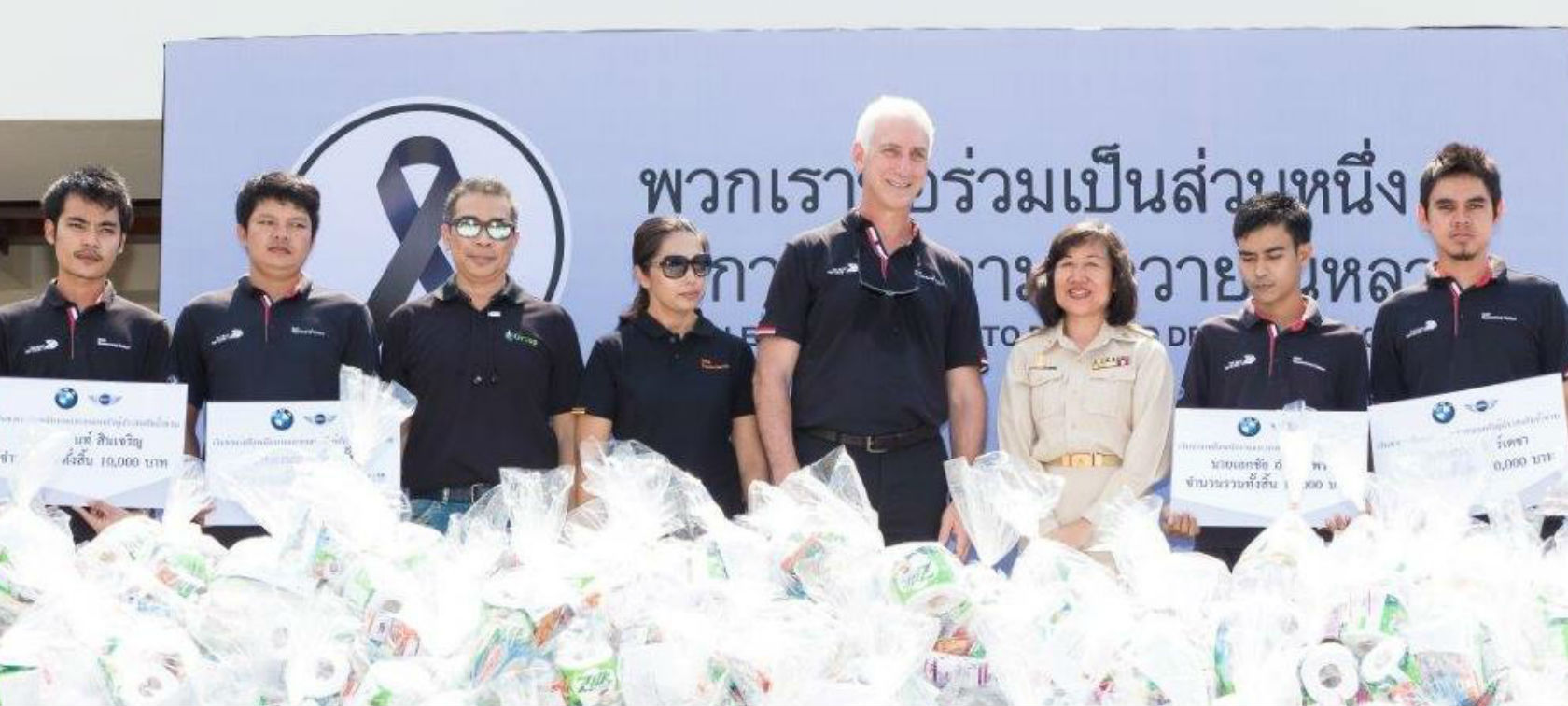 Photo Release | 2017.03.08
BMW GROUP MANUFACTURING THAILAND PROVIDES SURVIVAL PACKS FOR FLOOD VICTIMS IN SOUTHERN REGION
Continues Good Deeds for the King programme, in remembrance of the late King Bhumibol Adulyadej's contributions to the nation
Rayong. BMW Group Manufacturing Thailand, in the occasion of entering to the 17th year of business operation, led by Mr. Jeffrey Gaudiano (5th left), Managing Director and CEO, together with 900 staff, put together 999 survival packs presented to Mrs. Kanuengnij Tayayut (6th left), Head of Policy Planning, Industrial Office of Rayong, to further deliver to flood victims in the southern provinces.
All staff of BMW Group Manufacturing Thailand also gathered to form the letter number 9 and joined coral transplantation activity in remembrance of His Majesty the late King Bhumibhol Adulyadej's contributions to the nation.
Read more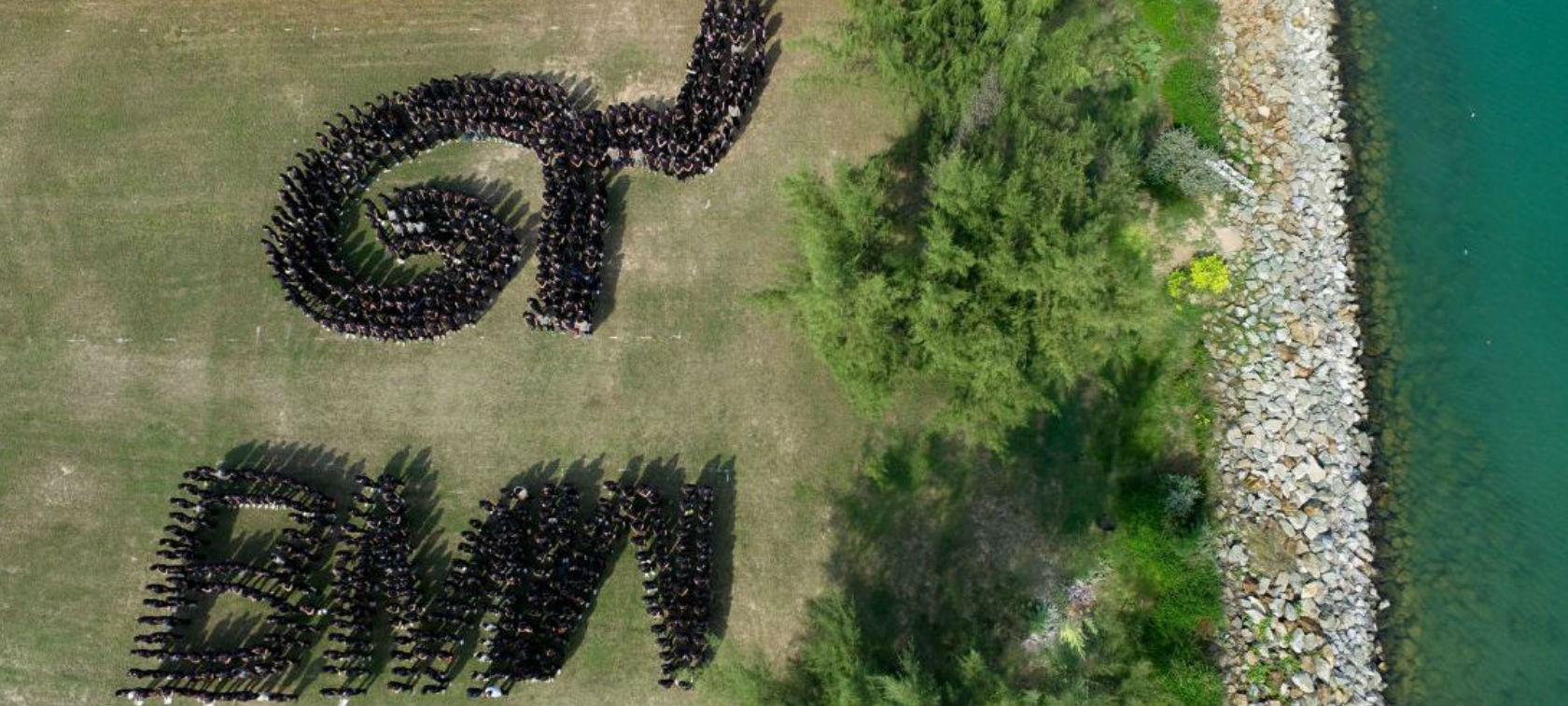 The BMW Group
With its three brands BMW, MINI and Rolls-Royce, the BMW Group is the world's leading premium manufacturer of automobiles and motorcycles and also provides premium financial and mobility services. As a global company, the BMW Group operates 31 production and assembly facilities in 14 countries and has a global sales network in more than 140 countries.


In 2016, the BMW Group sold approximately 2.367 million cars and 145,000 motorcycles worldwide. As of 31 December 2015, the BMW Group had a workforce of 122,244 employees.

The success of the BMW Group has always been based on long-term thinking and responsible action. The company has therefore established ecological and social sustainability throughout the value chain, comprehensive product responsibility and a clear commitment to conserving resorces as an integral part of its strategy.


For further information, please contact:
BMW Group Thailand
1-800-269-269
www.bmw.co.th
www.mini.co.th
www.bmw-motorrad.co.th

Media Contacts:
Carl Byoir & Associates
Suthatip Boonsaeng (08-7685-1695 or0-2627-3501 ext.102)
Thornthawat Thongnab (08-3225-4567 or 0-2627-3501 ext.206)
Sawarot Thawinwongrak (08-9888-9799 or 0-2627-3501 ext.223)


sboonsaeng@carlbyoir.com, tthongnab@carlbyoir.com, sthawinwongrak@carlbyoir.com
Read more