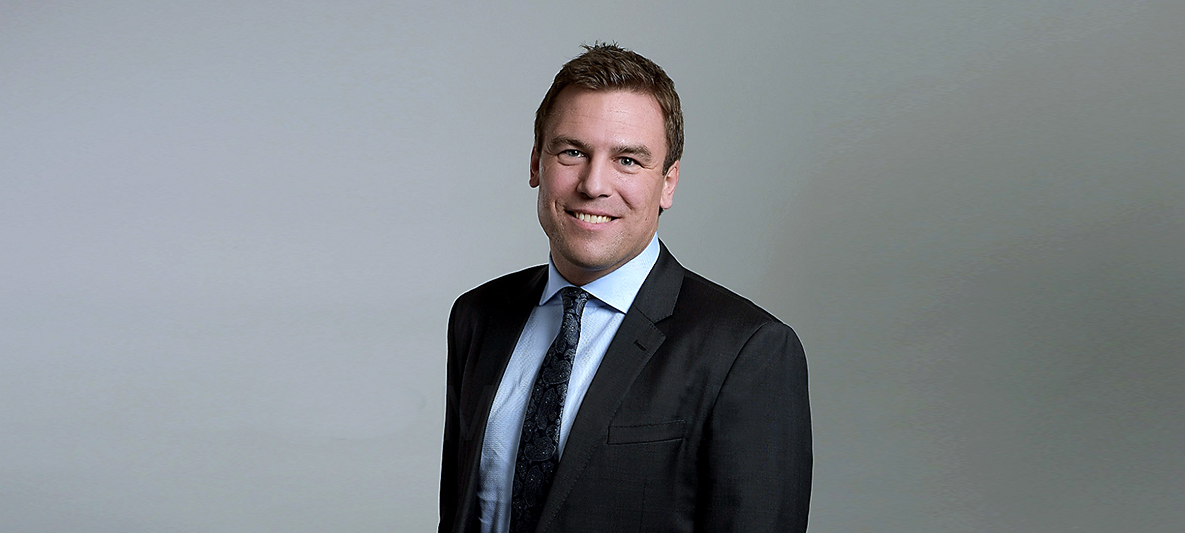 All_News | 2016.10.25
BMW FINANCIAL SERVICES THAILAND NAMES BJÖRN ANTONSSON AS NEW CHIEF EXECUTIVE OFFICER
Bangkok. BMW Financial Services Thailand has announced the appointment of Björn Antonsson as its new Chief Executive Officer. He will assume his new position on November 1, 2016.
Mr. Antonsson first joined BMW Group in 2006 with responsibilities involving commercial finance, corporate development and strategy in Munich, Germany. His stay in Munich saw him rise to the position of CEO Support for BMW Group's Financial Services unit. Prior to accepting his new position in Thailand, Mr. Antonsson served as Country Manager for BMW Financial Services in Sweden, where he operated as part of the regional Nordic management team.
In his new position, Mr. Antonsson will be responsible for managing the overall business of BMW Financial Services Thailand, which includes commercial and working capital financing for automobile dealers, retail financing and leasing, and insurance businesses.
"We are very pleased to welcome Mr. Antonsson as the new CEO of BMW Financial Services in Thailand," said Mr. Alan Crookes, Head of BMW Financial Services Asia Pacific Region. "Given his extensive experience with our Financial Services operations in Europe, Mr. Antonsson is an ideal choice to build upon our successes in Thailand and uphold BMW Group Thailand's status as a leader in the premium automobile segment."
"We take this opportunity to wish Dr. Peter-Oliver Wagner, the former Chief Executive Officer of BMW Financial Services Thailand, the best of luck. He will take responsibility for one of the key strategic projects of BMW's new strategy "Number One Next" in Munich. We would like to thank Dr. Wagner for his significant contributions to BMW Financial Services Thailand's achievements, leading to a record year in 2015, and pay tribute to his leading role in founding BMW Group Thailand's corporate CSR initiative "Care4Water". Care4Water (www.Care4Water.org/Thailand) currently supports approximately 100,000 people in need of clean water in Thailand with water filter solutions. The initiative has recently been awarded with the 6th Asia Best Practice Award for Health in Singapore."
The BMW Group
With its three brands BMW, MINI and Rolls-Royce, the BMW Group is the world's leading premium manufacturer of automobiles and motorcycles and also provides premium financial and mobility services. As a global company, the BMW Group operates 31 production and assembly facilities in 14 countries and has a global sales network in more than 140 countries.
In 2015, the BMW Group sold approximately 2.247 million cars and nearly 137,000 motorcycles worldwide. As of 31 December 2015, the BMW Group had a workforce of 122,244 employees.
The success of the BMW Group has always been based on long-term thinking and responsible action. The company has therefore established ecological and social sustainability throughout the value chain, comprehensive product responsibility and a clear commitment to conserving resources as an integral part of its strategy.
For further information, please contact: BMW Group Thailand 1-800-269-269
www.bmw.co.th
www.mini.co.th
www.bmw-motorrad.co.th
Media Contacts:
Carl Byoir & Associates
Suthatip Boonsaeng (08-7685-1695 or0-2627-3501 ext.102)
Thornthawat Thongnab (08-3225-4567 or 0-2627-3501 ext.206)
Sawarot Thawinwongrak (08-9888-9799 or 0-2627-3501 ext.223)
sboonsaeng@carlbyoir.com, tthongnab@carlbyoir.com, sthawinwongrak@carlbyoir.com
Read more