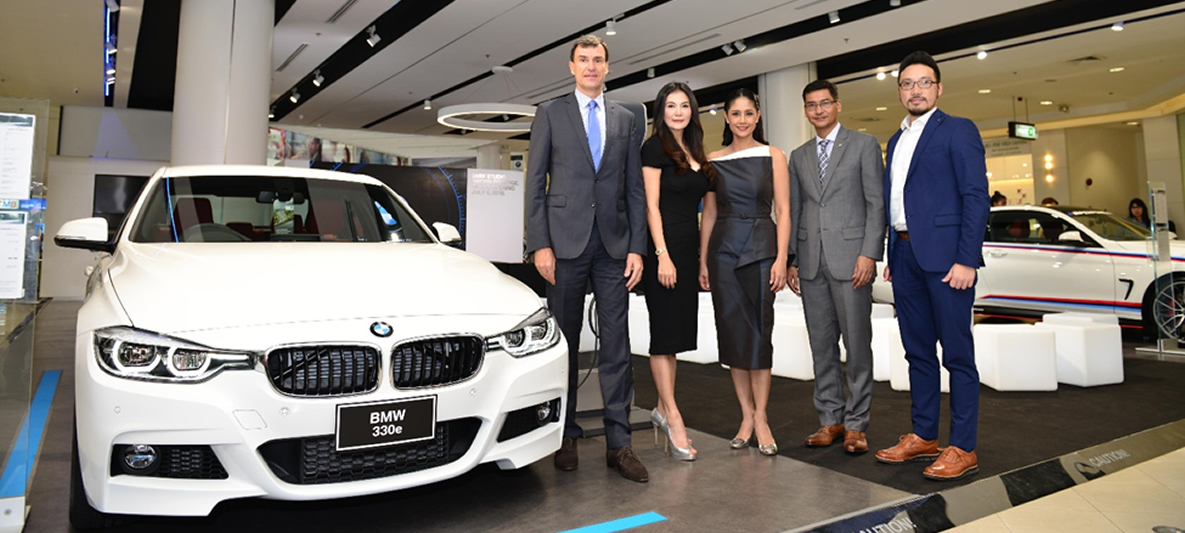 2016.07.06
BMW STUDIO AMORN PRESTIGE REVEALS ITS GRAND APPEARANCE IN THE BRAND NEW BMW STUDIO TO ENSURE THE BEST BMW EXPERIENCE.
Bangkok. Authorized BMW dealer Amorn Prestige is ready to take BMW's premium automotive experience beyond the showroom with the grand opening of the BMW Studio Amorn Prestige at Future Park Rangsit today.

Mr. Matthias Pfalz, President of BMW Group Thailand, said "Amorn Prestige is one of our BMW authorized dealers with half a century of expertise in Thailand's premium car market. In line with the BMW Group's drive to innovate, the opening of this BMW Studio provides our customers with a new point of entry to immerse themselves in the ultimate driving experience we offer. Given Amorn Prestige's outstanding track record and commitment to service excellence, I am confident that BMW Studio Amorn Prestige will further raise our standard for customer satisfaction and convenience while also bolstering our ability to reach out to new BMW fans."

Khun Wannapa Tangbanyong, Dealer Principal at Amorn Prestige, added: "Amorn Prestige's mission is to maximize satisfaction among our current customers and invite new customers to come experience BMW's advanced technologies. Backed by an investment of over 28 million baht, BMW Studio Amorn Prestige will extend our sales and service check-up / appointment capabilities at Future Park Rangsit, a leading shopping mall located in Northern Bangkok. This new service will ensure we continue to offer a superior BMW experience."

In addition to a range of BMW vehicles on display, including the BMW iPerformance with plug-in hybrid technology models, BMW customers can easily check up on service status and make maintenance appointments right at the BMW Studio by just bringing along their BMW car keys. BMW Studio Amorn Prestige also offers a selection of BMW accessories and BMW Lifestyle merchandise to round out the one-stop experience. BMW test drive can also be arranged at the BMW Studio Amorn Prestige.

"With the prime location northern area of Bangkok and the superior services as BMW global standard, we expect BMW Studio Amorn Prestige to reach out to a wide range of customers and to provide our existing customers with a new level of convenience and satisfaction," added Khun Wannapa.

The opening of the BMW Studio Amorn Prestige represents a continuation of Amorn Prestige's partnership with BMW Group Thailand, which began in 2013 on Ratchadapisek Road.


Read more