INVISIBLE CO-PILOTS.
BMW ConnectedDrive Driver Assistance systems in the BMW M2 Coupé.
In an M automobile, the focus is on one thing: pure driving pleasure. Everything else can be delegated. Intelligent systems such as Driving Assistant and the Lane Departure Warning identify possible risks. With the Navigation system Professional, you can find your way round effortlessly even when you're not on a race circuit. With its perfect illumination, BMW Selective Beam provides additional safety. And the rear view camera makes parking and manoeuvring even easier.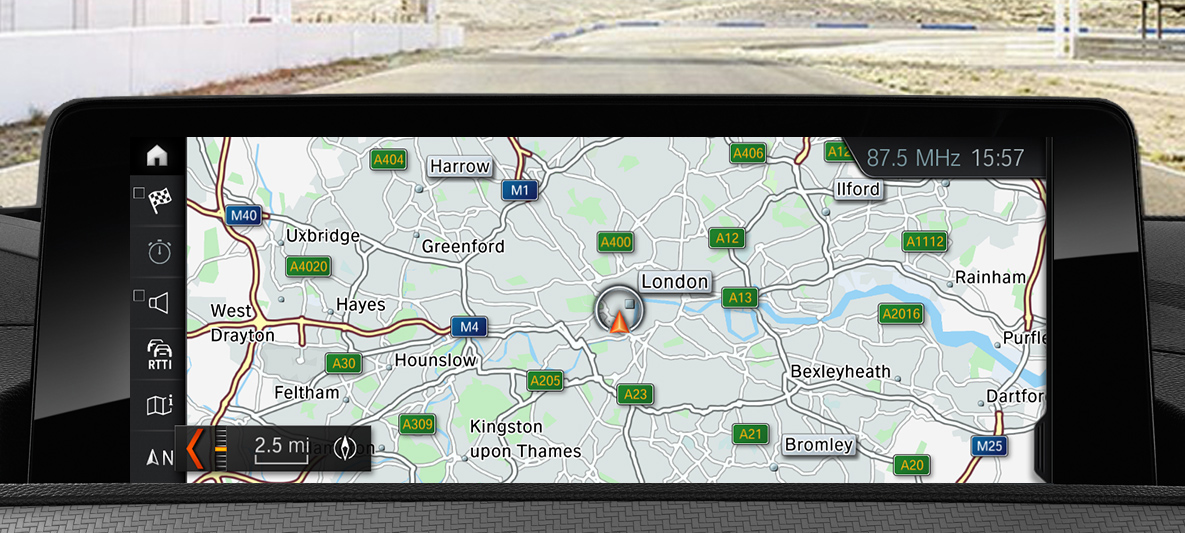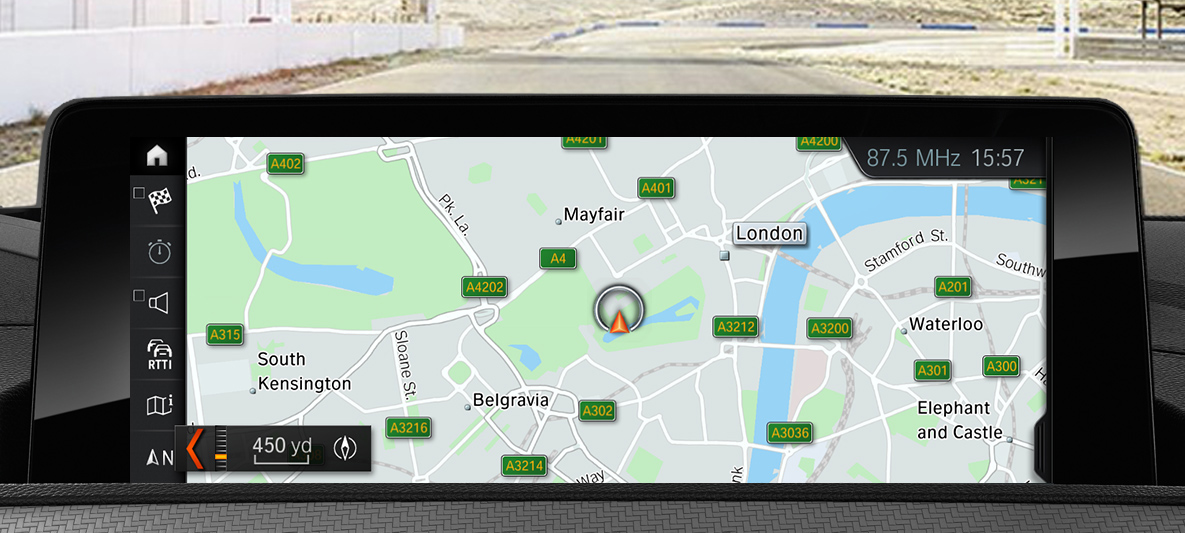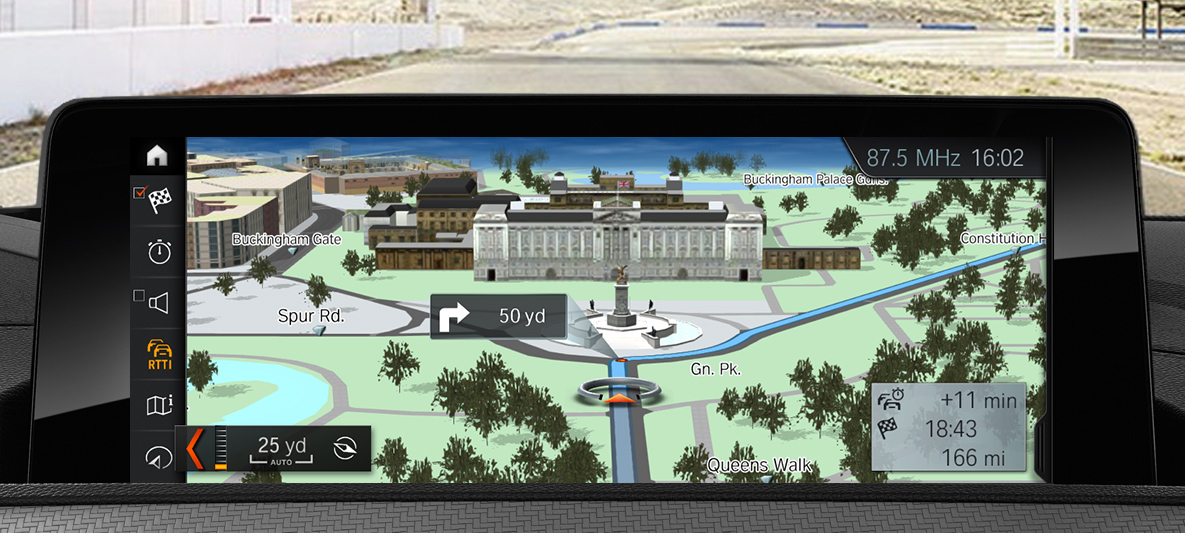 NAVIGATION SYSTEM PROFESSIONAL.
The Navigation system Professional features a sleek design and a superior range of services: It delivers a simple and easy-to-use navigation system that is seamlessly integrated into the BMW, including the iDrive operating concept and iDrive Touch Controller. The system comprises the hands-free facility with USB interface and voice control, radio BMW Professional with DVD drive, as well as 20 GB of memory for audio files. It also facilitates the use of Real Time Traffic Information (RTTI). The built-in 8.8" LCD colour display with split screen function (main and supplementary screen) is designed for optimal readability and clarity.


iDrive Touch Controller

The iDrive Touch Controller with direct menu control buttons, eight functional bookmarks and voice control makes operation intuitive by allowing you to enter the address of your destination in handwriting on its touch-sensitive surface. Thanks to the three-dimensional map display that makes use of satellite images as a map
background – with photo-realistic depictions of selected sights – navigation becomes an exciting visual experience.


Map updates

Map updates are available at BMW dealerships for three years without license fees. Within the framework of BMW ConnectedDrive, in selected European countries the system automatically updates the maps for three years up to four times per year.


REAR VIEW CAMERA.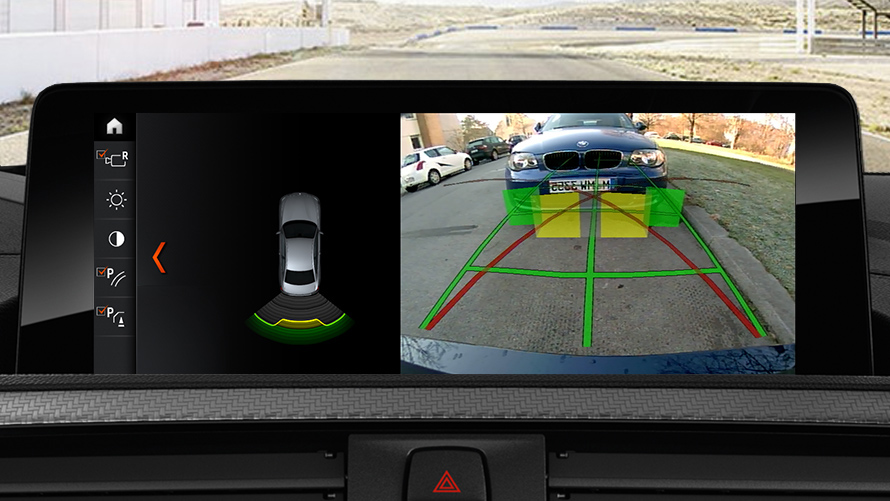 REAR VIEW CAMERA.
The Rear view camera allows the driver to view the area behind the car in the Control Display while manoeuvring and parking. The Rear view camera enhances visibility when reversing at speeds below 15 km/h, for example when parking.
The guidelines and coloured obstacle markings that appear in the Control Display show the driver if the selected parking spot is big enough to accommodate the car – which makes parking easier. When the steering wheel is at full lock, the system displays red turning circle lines and green guide lines that adapt to the steering wheel movements.
The Rear view camera is automatically deactivated after ten metres or when the speed exceeds 15 km/h.

* Some images are for advertisement. The appearance and equipment may differ from the actual vehicle. Please contact your nearest BMW authorized dealer for more information.