Get in and experience the future at your fingertips. The BMW i3 is full of innovative technologies it can use to confidently master your day-to-day life. It connects you to the outside world, updates you about what's going on, keeps you organised, and takes you as far as you want to go. It is always ready for the road and to explore new avenues. With style and a trend-setting design for electrifying driving pleasure.
Read more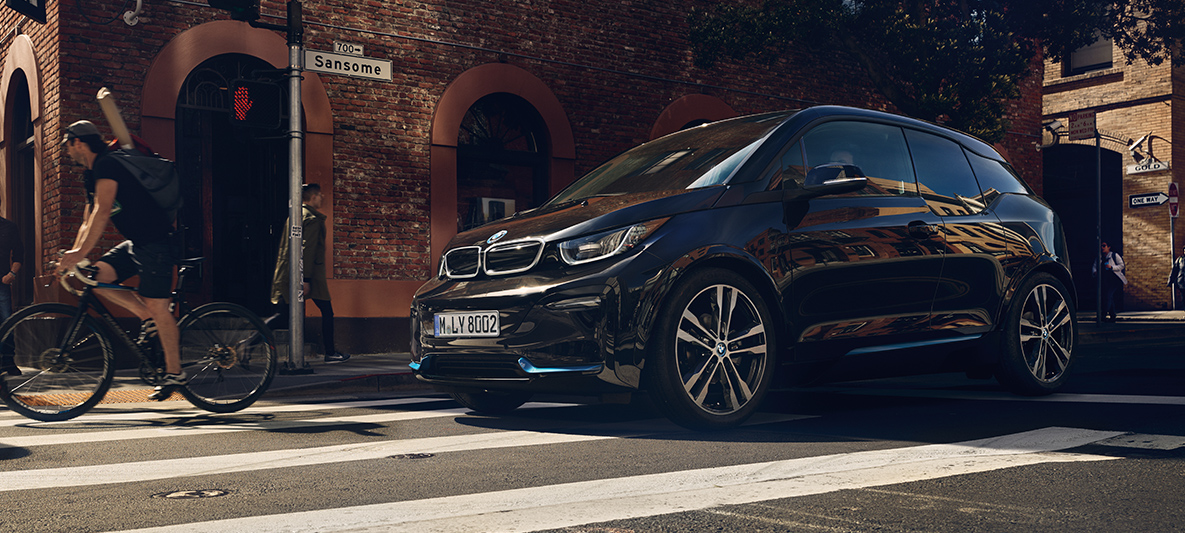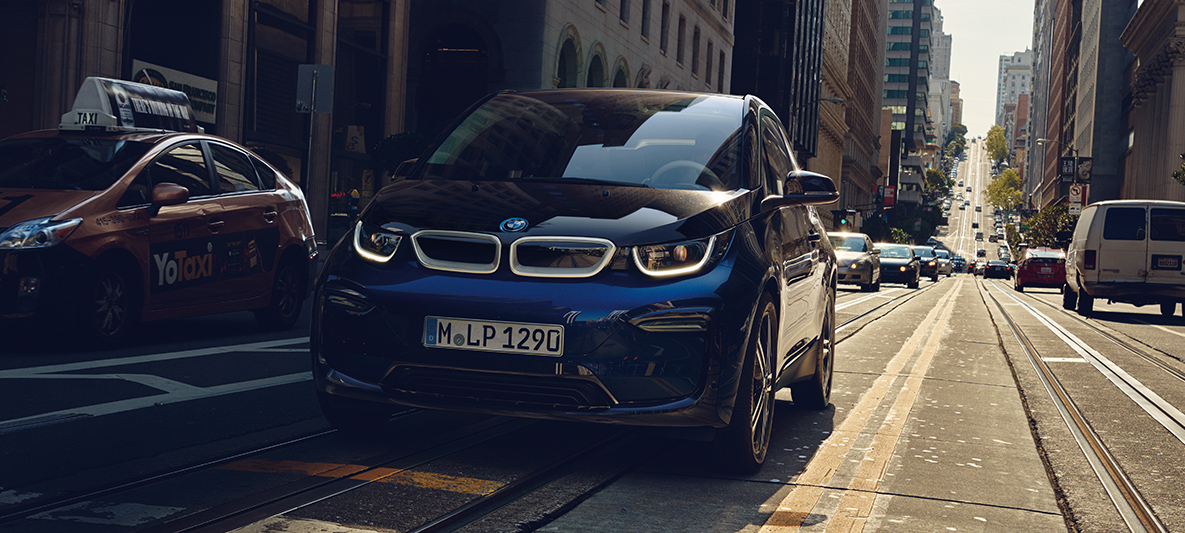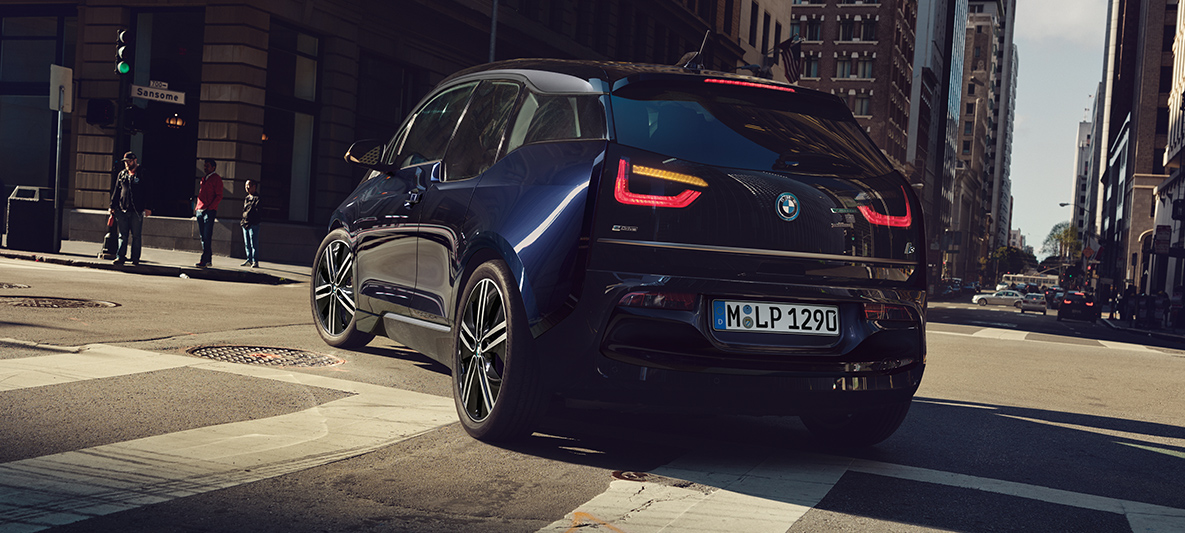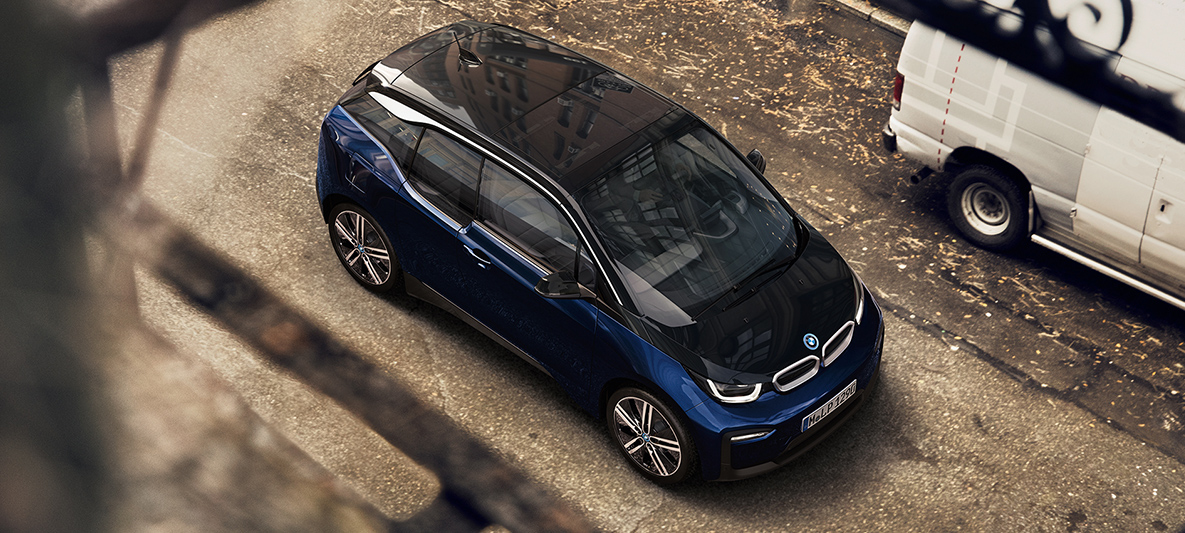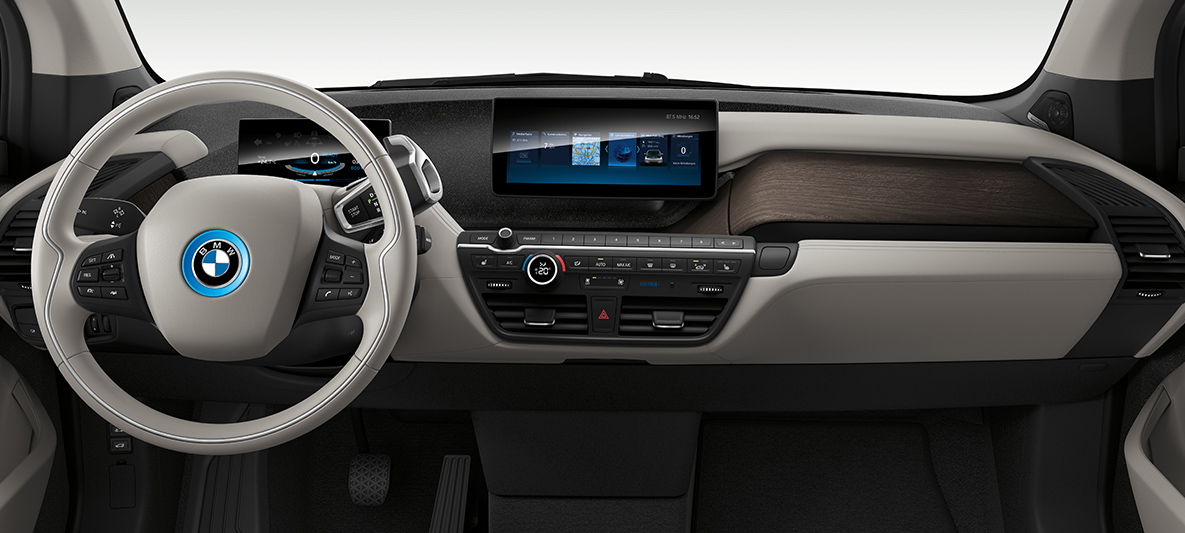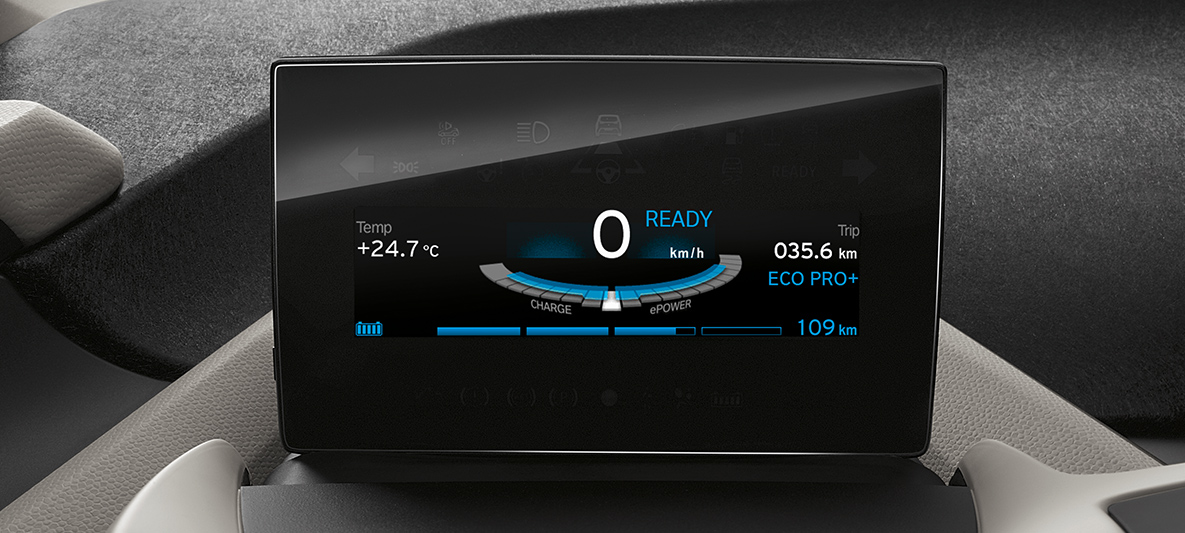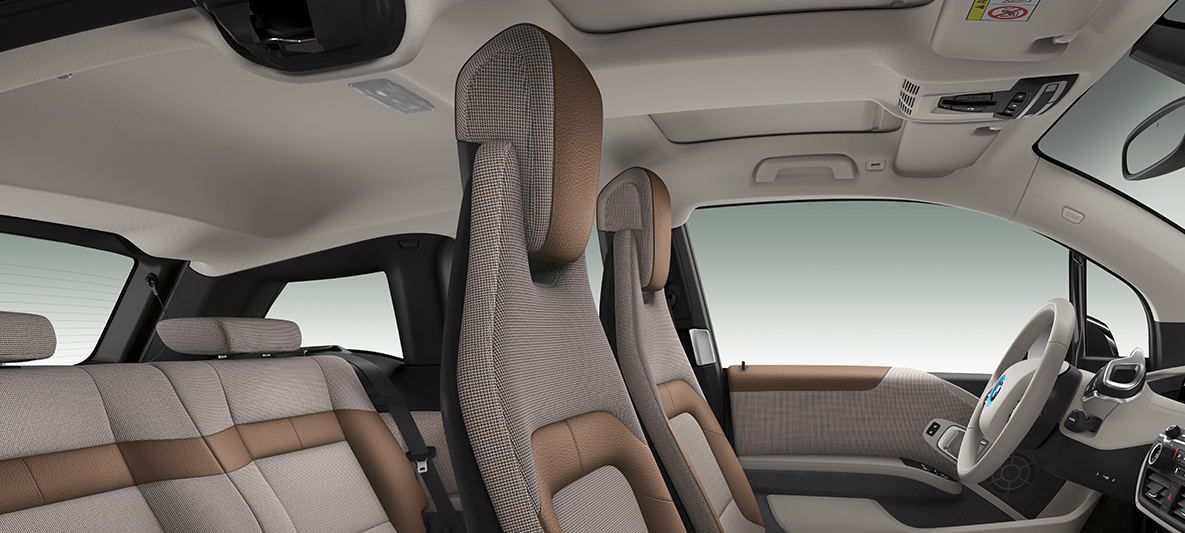 VISIONARY FROM EVERY PERSPECTIVE
The exterior of the BMW i3 communicates agility from the very first glance. And it declares it in style. Dual-colour painted surfaces and short projecting edges are a model of modern design. The characteristic stream flow of the windows, which makes them appear as though they were a single surface, completes the appearance and provides a spacious panoramic view.
The lounge atmosphere in the interior of the BMW i3 is immediately noticeable. Sustainable materials and functional details characterise the high-quality equipment. The clearly designed Infotainment system impresses with its easy operating concept. A vehicle that will set trends with its comfort.
Maximally sporty, maximally electrifying: The BMW i3s combines excellent driving dynamics with the most modern technology. The new-designed Automatic Stability Control (ASC) works more quickly and provides more traction and stability while acceleration and braking. The optimized Dynamic Traction Control (DCT) is now available in turns and up to a speed of 100 km/h and more. More sporty driving dynamics offers the SPORT driving mode. If the driver steps on the accelerator, then the BMW i3s will react more quickly and more directly if the battery charge is sufficient. Furthermore, the sport steering with a correspondingly adapted steering torque and the sport suspension, lowered by ten millimetres, increase agility.
Read more
FULLY AWARE OF ITS STRENGTHS.
SPORTY AT THE PUSH OF A BUTTON.
DRIVER COMFORT: WITH SAFETY.
TRANSMITS POWER. INSTANTLY.
Fuel consumption and CO2 emissions
Power consumption and CO2 emissions for the BMW i3s (94 Ah):
Fuel consumption in l/100 km (combined): 0
CO2 emissions in g/km (combined): 0
Power consumption in kWh/100 km: 14.3
Electric range in km (combined): 280
Customer-oriented electric range in km: up to 200
These values are provisional figures and have not yet been confirmed.

The figures for fuel consumption, CO2 emissions and power consumption depend on the wheel and tyre sizes selected. Consumption data is determined in accordance to the ECE driving cycle.

The driving range depends on a variety of factors, especially: personal driving behaviour, selected route, weather conditions, usage of heating/cooling and preconditioning.

Further information about the official fuel consumption and the official specific CO2 emissions for new passenger automobiles can be found in the 'New Passenger Vehicle Fuel Consumption and CO2 Emission Guidelines', which are available free of charge at all sales outlets and from DAT Deutsche Automobil Treuhand GmbH, Hellmuth-Hirth-Str. 1, 73760 Ostfildern, Germany.
Read more