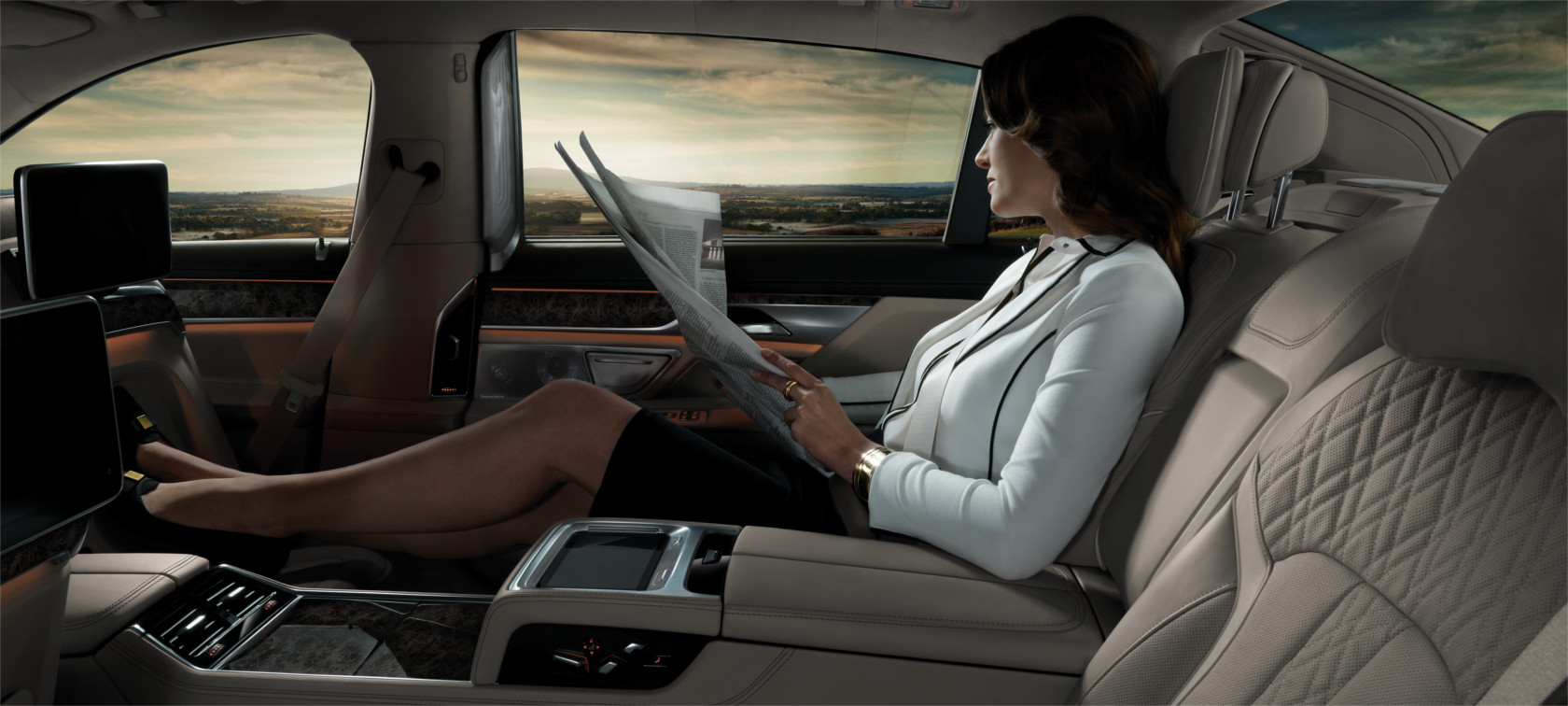 RELAXATION. AT THE HIGHEST LEVEL.
RELAXATION. AT THE HIGHEST LEVEL.
Wellbeing & Comfort in the BMW 7 Series.
The BMW 7 Series extends typical BMW driving pleasure to include the enjoyment of being driven. Passengers who occupy the luxurious seats in the rear enjoy a generous amount of space. While the active chassis technology of the Executive Drive Pro option offers a driving experience of unrestricted comfort and dynamics in every situation, the features of the Ambient light design and innovative comfort and entertainment functions ensure a supreme level of relaxed travelling pleasure.
*Some images are for advertisement. The appearance and equipment may differ from the actual vehicle. Please contact your nearest BMW authorized dealer for more information.